California is banning state-funded travel to Oklahoma because of policies it considers discriminatory toward LGBTQ people.
Attorney General Xavier Becerra announced the ban Friday in response to a policy adopted in Oklahoma last month that allows private adoption and foster agencies to deny placements based on religious or moral grounds.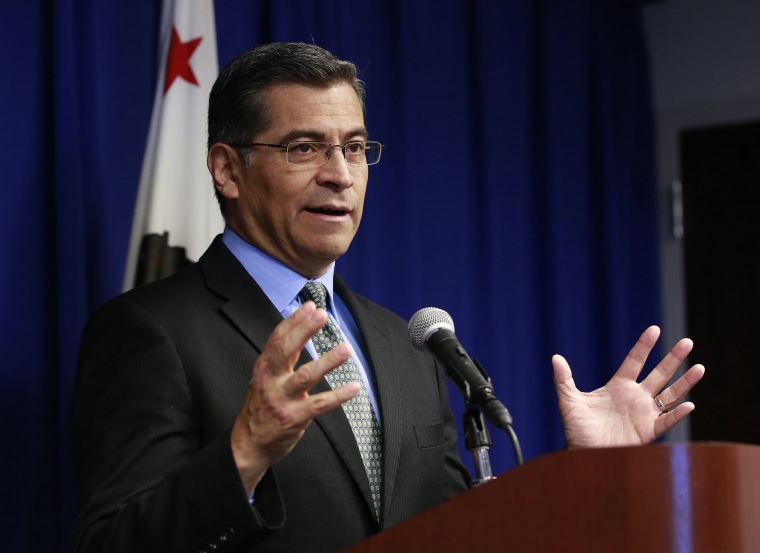 "California taxpayers are taking a stand against bigotry and in support of those who would be harmed by this prejudiced policy," Becerra said in a statement.
Opponents say Oklahoma's adoption policy is designed to discriminate against same-sex couples or LGBTQ parents. Oklahoma's Catholic bishops and the Baptist General Convention of Oklahoma support the law.
Becerra's decision is based on a 2017 California law that bans state-funded or state-sponsored travel to states that "authorize or require discrimination based on sexual orientation, gender identity or gender expression."
LGBTQ advocates in both California and Oklahoma applauded California's newest travel ban, which goes into effect on June 22.
"We were grateful that the state of California prioritizes equality for everyone, and we hope that lawmakers in Oklahoma understand that there are consequences for discrimination," Troy Stevenson, executive director of Freedom Oklahoma, told NBC News.
Rick Zbur, executive director of Equality California, stressed the travel ban is "not just a policy argument" but "about real lives."
"Every child deserves a loving, supportive family, and it's neither pro-child, nor pro-family, for Oklahoma to deny them one," he said in a statement.
California already bars official travel to Texas, Alabama, South Dakota, Kentucky, North Carolina, Kansas, Mississippi and Texas. Collegiate California sports teams have still attended games in the states.