Emmy-winning TV veteran Beth Tuura is one of five openly LGBTQ candidates running for a seat in Florida's House of Representatives this election. The lesbian candidate isn't hiding who she is as she canvasses door to door in the Sunshine State.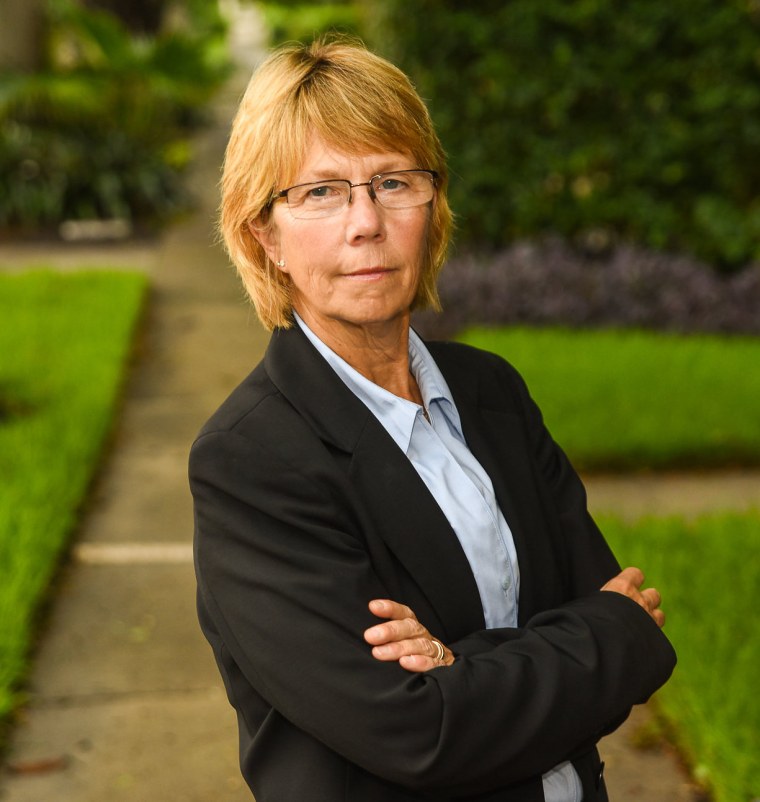 "One thing I knew is that if I was going to run for office, I would have to run as an openly gay candidate, because you cannot campaign on secrets. You are just not true to who you are, to your genuine self, and I just couldn't do that," Tuura told NBC OUT.
Tuura said she only met one person while canvassing who expressed doubt about voting for her because of her sexuality: a nice military man who invited her into his home. He liked her policies but expressed hesitation about voting for an LGBTQ candidate.
RELATED: Political Landscape Shifts for LGBTQ Candidates
"He wasn't quite sure how he thought about it, and I told him the experience of my mother when I came out to [her] and [how] she said, 'Well, I don't know if I like it. I don't understand it, but you're my daughter, and I love you, and I want you to be happy.' And so I told him that story, and he seemed to be like, 'Oh, ok, let me think about it,'" Tuura said.
Tuura, a Democrat, is running against Republican incumbent Mike Miller for Florida's House District 47, a swing seat that could help determine if the GOP keeps its super-majority hold in the state. The district encompasses parts of Orlando, including where the tragic Pulse Nightclub shootings took place in June — just two miles away from Tuura's house. She said her community was "rocked" by the massacre.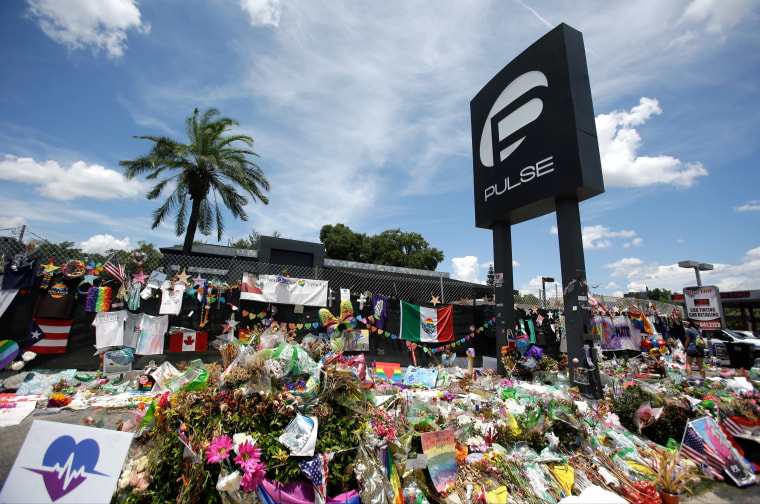 "As a community, we promised these 49 who lost their lives [and] the dozens that were injured that we were going to try to do something," she said.
Gun control is a cornerstone of Tuura's campaign. She said she has no problem with recreational gun ownership but wants stricter gun regulations that would help keep assault-style weapons, like those used in the Orlando shooting, out of consumer hands.
"What we're really trying to address is the 'no-fly, no-buy' universal background checks and a ban on assault weapons — the military assault weapons with the high capacity magazines," she said.
RELATED: 11 LGBTQ Political Candidates to Watch
Tuura also wants to expand LGBTQ rights in Florida, which is one of 32 states that lack statewide anti-discrimination protections for LGBTQ people.
"Certainly last year we got the push back on marriage equality," she said. "We've seen some of the religious freedom bills, which is really a backlash to marriage equality. We don't want to go back in time to discrimination against our LGBT community."
A staunch women's rights advocate, Tuura said she would fight against regulations on abortion clinics in Florida. She's also pledged to fight fracking in the state, a gas and oil exploration technique that can harm the environment.
"Florida is a tourism state. This area is a tourism [area], so it would be very dangerous not only to our environment, but our ecotourism," she said.
Tuura grew up in Washington state. Her father was a dermatologist. Her mother worked in retail and was active in the League of Women Voters. She had an enormous influence on Tuura, who graduated from Washington State University with a degree in broadcasting. Tuura launched her career at a Seattle TV station during a time when women and minorities "didn't get those studio jobs," she said. But she was good at running a camera and "doing the technical things," she recalled, and did not hesitate to let her boss know she wanted to be the station's first woman technical director.
"He told me that's impossible, because women didn't have that aptitude," she said.
Fired up by his response, Tuura said she "jumped through all the hoops and did what I needed to do" and eventually earned the promotion she asked for.
"I'm proud to say I worked 30 years in broadcasting — about 25 of those have been as a technical director," she said. She added that she's covered the Super Bowl, Kentucky Derby and the Olympics in her long career, and won several Emmys. The 60-year-old now works freelance while she runs her political campaign.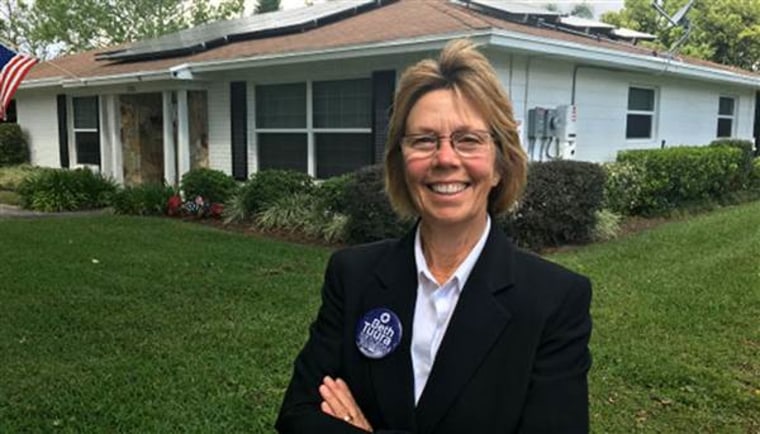 Tuura married her wife, who is also her most ardent canvasser, in 2014. The two made their vows in Massachusetts "right before marriage equality," she recalled. "I think that is probably the very best experience of my life," she said.
Another great moment in Tuura's life was when President Barack Obama endorsed her to be a representative in her state. "I was very proud to be endorsed by the President," she acknowledged.
RELATED: Will 2016 Be a 'Watershed' for LGBTQ Women in Politics?
Tuura emphasized that she isn't just a gay woman — she's also a citizen. Her campaign is "a campaign to stand up to discrimination of any type," she said.
"Win or lose, I have learned so much and I have met so many great people. It's been a very positive experience. I've had highs and lows on different days but the big take away is I've really learned a lot, and I've stepped out of my comfort zone, which is a good feeling," she said.
Tuura joked that if she wins the election, the first thing she'll do is take a day off.
"Then I'll put my staff together and work on building a team to take up to Tallahassee and map out a strategy and the things we want to accomplish," Tuura concluded.