As duathlete Chris Mosier posed nude for photographs that will be featured in the eighth annual edition of ESPN Magazine's Body Issue, there were moments when he couldn't believe how far he had come.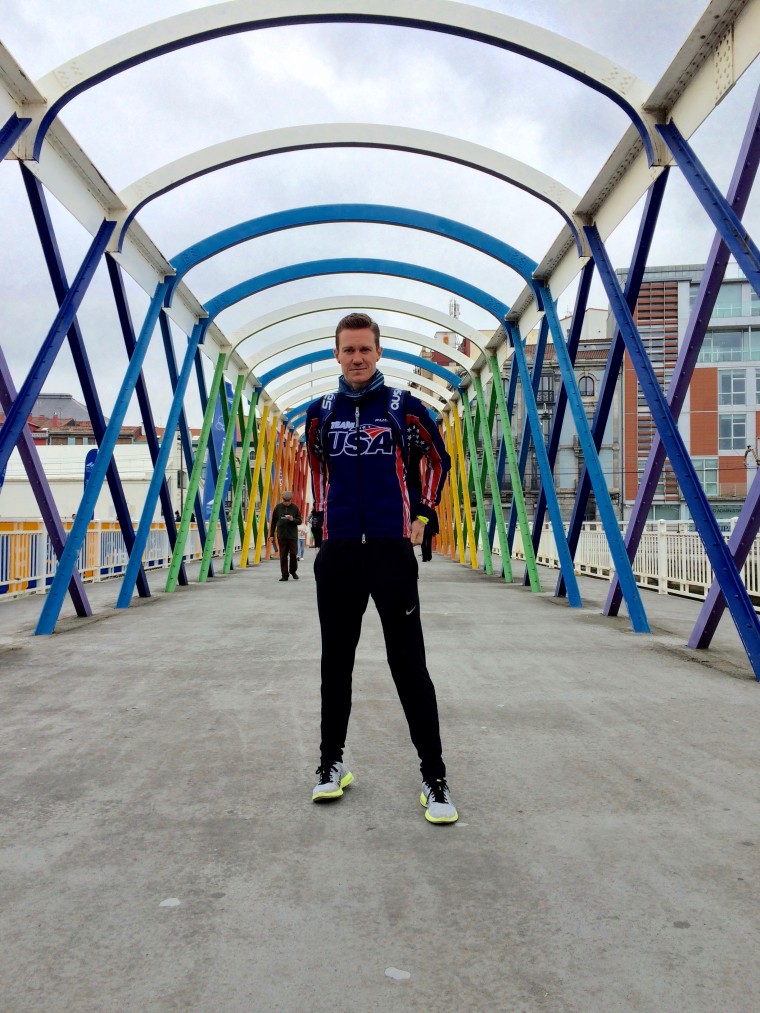 "For 29 years, I didn't like to have my photo taken because the way that I was captured on film wasn't the way that I saw myself," Mosier told NBC OUT.
Now, at the age of 35, not only does Mosier say he finally feels comfortable in his own skin, but he is also making history as the first transgender athlete to be profiled for the issue.
"This is the body that I always thought that I would grow up to have. It just took me a little bit longer to get to it," Mosier said with a laugh.
RELATED: Transgender Personal Trainer Builds Strength and Community
Hudson Taylor, founder and executive director of Athlete Ally, an organization committed to eliminating homophobia and transphobia in sports, told NBC OUT he hopes the feature on Mosier will help to educate a national audience.
"Having the first transgender athlete in the Body Issue is groundbreaking because it will unapologetically celebrate transgender physicality and will show everyone that you can be your authentic self while competing in the sport you love," Taylor said.
Mosier broke another barrier earlier this month when he competed with the men's U.S. national team as the first openly transgender man at the International Triathlon Union world duathlon championship in Aviles, Spain.
Among 433 competitors across all ages, Mosier placed 142nd in the race, which consists of a 5K run followed by a 20K bike ride and ends with a 2.5K run.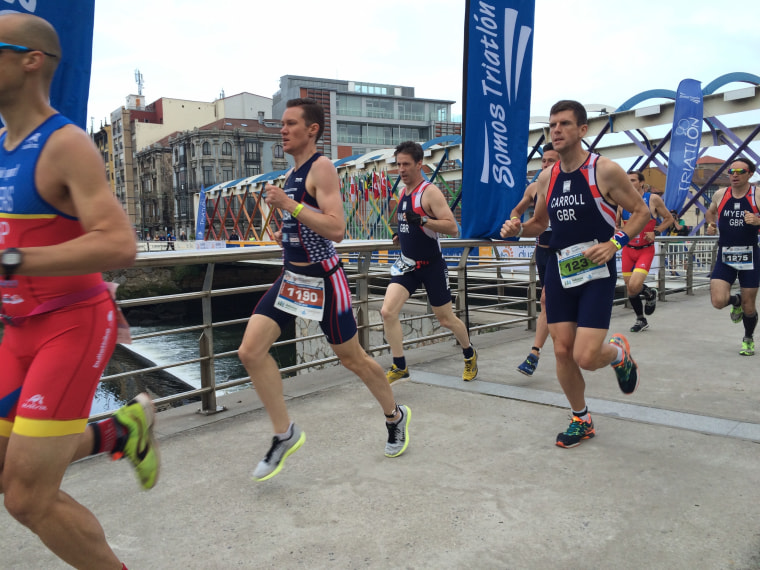 "Visibility is such a powerful tool for other people to reach their dreams and their successes," Mosier said. "Someone can look to me now and say 'Yeah, actually it is possible for a trans guy to compete after a medical transition and still be competitive.'"
RELATED: Jacob's Journey: Life as a Transgender 5-Year-Old
When Mosier first started transitioning, no transgender man had ever competed with other men in his sport on an international level before, so he didn't know if it could be done. Now Mosier will serve as the role model for generations of transgender athletes to come.
"Trans athletes should be able to participate safely and comfortably in the gender with which they identify, and it's going to take strong young athletes to push against some of the bad policies to make those changes happen," Mosier said.
The Body Issue, which hits newsstands on July 8, will feature 19 athletes total, including retired diver Greg Louganis, who is openly gay, NBA veteran Dwayne Wade, and paratriathlete Allysa Seely.