Senators Tammy Baldwin of Wisconsin and Patty Murray of Washington, along with Congressman Mark Pocan of Wisconsin, recently reintroduced the Tyler Clementi Higher Education Anti-Harassment Act. The proposed legislation attempts to reduce harassment and bullying on college campuses by requiring colleges and universities to "establish policies to prohibit harassment based on actual or perceived race, color, national origin, sex, disability, sexual orientation, gender identity, or religion."
The bill also includes within its ambit "cyberbullying," or harassment that occurs via digital communications, and sets up a competitive grant program for universities to establish preventive training programs and provide counseling to students that experience harassment.
The bill was first introduced in 2010 and is named after Tyler Clementi, who took his own life shortly after fellow Rutgers University students secretly filmed him and posted video online of him and another man. The 18-year-old's death sparked public outcry and motivated the creation of Dan Savage's now global "It Gets Better" campaign and the Tyler Clementi Foundation.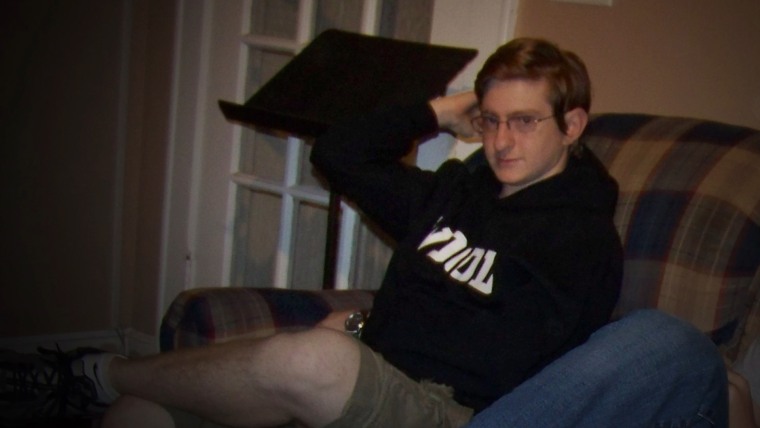 Nearly 7 years later, what is different is not the content of the 2017 bill, but the political climate, according to the bill's sponsors. A statement released by the offices of Murray, Baldwin and Pocan refers to a "Trump effect" and mentions both a "hateful" climate on campuses and the Trump administration's own actions on LGBTQ rights.
"Lawmakers are deeply concerned with the rise of hateful and intimidating incidents spreading throughout college campuses nationwide, including actions undertaken by President Trump, Attorney General Jeff Sessions, and Secretary of Education Betsy DeVos to withdraw guidance pertaining to discrimination against transgender students under Title IX of the education amendments of 1972," the statement reads.
The senators also cite Trump's personal demeanor and governing style as creating a permissive environment for anti-LGBTQ bullying and harassment. "Especially now, with a bully-in-chief in the White House, we need to make it clearer than ever that this kind of behavior simply should not be accepted," Murray stated.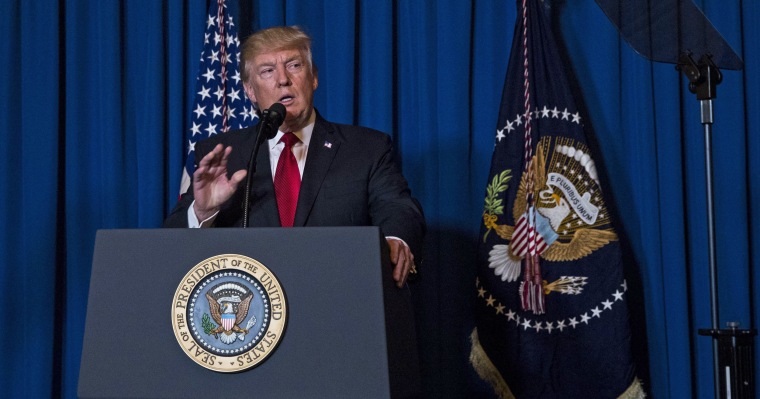 When asked to respond to the proposed legislation and the "Trump effect" statement issued by the Democratic lawmakers, a White House official shot back.
"Instead of pointing fingers and placing blame, the Trump administration will continue to work with parents, students and educators to solve the longstanding problem of bullying which distracts students from excelling in schools," the official wrote in an email sent to NBC Out.
"President Trump is committed to protecting the rights of all Americans, including the LGBTQ community, and continues to be respectful and supportive of LGBTQ rights, just as he was throughout the election," the official added.
Related: First 100 Days: How President Trump Has Impacted LGBTQ Rights
Research conducted by advocacy groups such as GLSEN indicate Tyler Clementi's experience was far from unique.
"What we know is that anti-LGBTQ bullying and harassment is one of the more common types of bullying and harassment that students experience," Emily Greytak, research director at GLSEN, told NBC Out. This type of harassment, Greytak noted, affects not only LGBTQ students, but many students who are "targeted because they are thought to be, or appear to be" LGBTQ.
Further, anti-LGBTQ bullying and harassment is not limited to "peer victimization," but also occurs at "the institutional level," coming from faculty and staff, Greytak said.
While Greytak's research focuses on the experiences of K-12 students, she said the potential negative effects of bullying and harassment persist even after graduation from high school, and can shape educational trajectory and mental health of LGBTQ youth.
"LGBTQ youth are more likely to miss school [because of bullying and harassment]. This is really denying them equal access to education," and contributes to poor mental health outcomes and educational disparities in the long term, she explained.
Related: Youth Survey Finds Post-Election Spike in Bullying, Harassment
In the joint statement he issued along with Sens. Baldwin and Murray, Rep. Pocan said the Tyler Clementi Higher Education Anti-Harassment Act is so important because "President Trump has not yet shown that his Administration will defend the rights of LGBTQ students."
"Bullying is a real and persistent danger for many LGBTQ students at our colleges and universities, but there is no federal legislation that specifically protects students from being targeted based on sexual orientation or gender identity," Pocan stated.
Only 19 states and the District of Columbia have anti-bullying laws that address sexual orientation and gender identity. Greytack said when these laws do not list protected characteristics, such as gender identity and and sexual orientation, "they really don't help LGBTQ students."
Jane Clementi, the mother of Tyler Clementi and the co-founder of the foundation that bares his name, threw her unequivocal support behind the federal bill reintroduced by Baldwin, Murray and Pocan.
"I believe this bill will allow institutions of higher education to take a fresh look and reexamine their policies and procedures that are and are not in place," Clementi was quoted saying in the joint statement released by the Democratic lawmakers. "We must continue to provide safe and supportive learning environments for all students in all learning environments including higher education."