For the first time in 34 years, attorney Diana Flynn is starting a new job. Until recently, Flynn served as a senior official in the Department of Justice (DOJ), where her duties included leading the Civil Rights Division's appellate and Supreme Court litigation efforts. She resigned, however, after the DOJ pursued what she characterized as rollbacks of LGBTQ and other civil rights.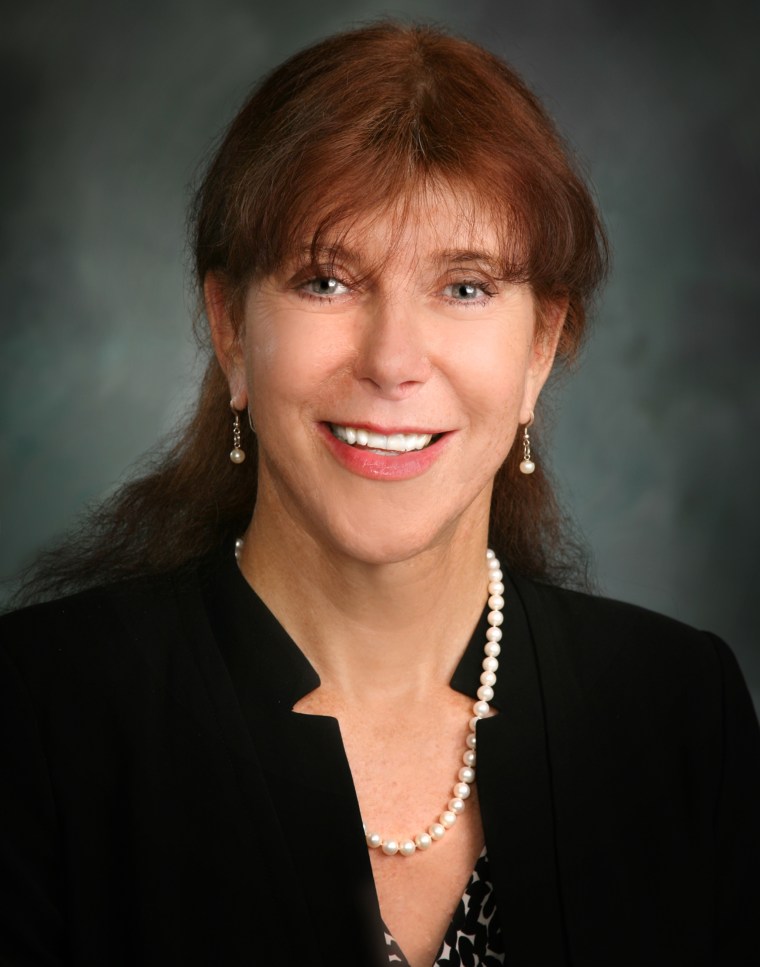 "I really expected I would spend the rest of my career in the Civil Rights Division," Flynn told NBC News, but said she finally decided she could not "under these circumstances."
Flynn recently started a new position as litigation director for LGBTQ civil rights organization Lambda Legal, where she will be principally responsible for running the litigation program and overseeing the lawyers that do the casework.
"Lambda Legal has been at the forefront of every major legal advance for our community and I am excited for this incredible opportunity to bring my passion and skills to the effort to ensure the rights of queer and HIV+ people," Flynn, who is transgender, said in a statement.
Flynn is not the only senior official to leave the DOJ for Lambda Legal. She joins her former DOJ colleague Sharon McGowan, who left in February 2017 to become Lambda Legal's chief strategy officer.
Flynn's new colleagues at Lambda Legal welcomed her arrival.
"While the Department of Justice under Jeff Sessions has gone from enforcing civil rights to attacking them, we proudly welcome yet another DOJ exile to the fight for full equality for all LGBTQ people and everyone living with HIV," Lambda Legal CEO Rachel B. Tiven said in a statement.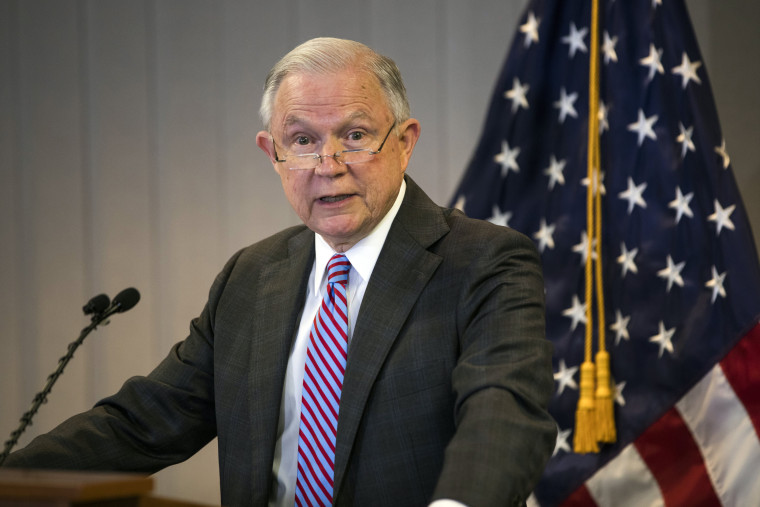 Vanita Gupta, who led the DOJ's Civil Rights Division from October 2014 until January 2017, worked with both Flynn and McGowan and said "Jeff Sessions' loss is the civil rights community's gain."
"Diana Flynn's tenacious advocacy on behalf of LGBTQ people played a significant role in the evolution of the Department of Justice from an opponent of LGBTQ equality to a defender of equal justice under the law irrespective of sexual orientation or gender identity," Gupta said in a statement. "Sadly, with Attorney General Jeff Sessions at the helm, rolling back civil rights progress on so many fronts, it comes as no surprise that the federal government continues to lose incredibly talented attorneys like Diana."
A Distinguished Career
Flynn's record on civil rights spans decades. On her watch, the Appellate Section of the DOJ's Civil Rights Division filed some 2,500 briefs in federal courts, with a success rate of more than 80 percent. She also spearheaded the Civil Rights Division's work to render the Defense of Marriage Act (DOMA) unconstitutional.
Flynn also led the Civil Rights Division's efforts on the brief for Obergefell v. Hodges, the Supreme Court case that established same-sex marriage nationwide — work for which she received the Attorney General's Distinguished Service Award. In 2017, the American Bar Association Commission on Sexual Orientation and Gender Identity honored Flynn with the Stonewall Award for her work promoting LGBTQ legal causes. She characterized these accomplishments as "all team efforts."
While Flynn said she is excited to start her new chapter at Lambda Legal, she said there are things she'll miss about her decades-long career at the DOJ.
"I will miss, to some extent, the ability to say 'My name is Diana Flynn, and I represent the United States,'" she said. "I always took a lot of pride in that."
Changes at the DOJ
Since President Donald Trump's election, the DOJ has weighed in on major LGBTQ issues, often reversing positions taken by the department under former Attorney General Eric Holder. These include the decision to submit a brief in Masterpiece Cakeshop case in support of the Colorado baker who declined to bake a wedding cake for a gay couple. Attorney General Jeff Sessions also issued a memo that excluded gender identity and sexual orientation from Title VII protections.
The Title VII memo, Flynn said, was the move that "hit home the hardest."
"The Title VII stuff was really a stab in the heart. A lot of us had been working on it for years and years, and we proceeded in an inclusive, professional, analytical way." Flynn helped lay the legal groundwork for Holder's 2014 memo, which asserted that Title VII prohibits discrimination on the basis of gender identity and transgender status.
"We did it right. We involved everybody. It took a while, and it was one of the proudest days of my life and the day when I was proudest of the United States," she added. "When it was summarily reversed, certainly without consultation with me or my team, it was a terrible blow."
After this, she said "it just became clear to me that there was no way I'd be in a position to continue to effectively enforce civil rights and move the ball with respect to … LGBT rights."
Flynn served under six presidents and saw four transitions between Democrat and Republican administrations. However, she commented that whether it was a Democrat or Republican in the White House, she "always found that it was possible to make substantial progress on important areas by staying and continuing to work on it."
Under the current administration, however, Flynn said she found this was no longer the case.
"LGBT rights particularly and civil rights generally are, in my view, under assault," she said. "I am a civil rights lawyer … I couldn't just stand by and watch the U.S. take positions that I vehemently disagree with and not be able to do anything myself. I couldn't bear doing this at this point."
Flynn said she never personally felt mistreated at the DOJ, but she added that "there was certainly a different feel in the Civil Rights Division in the last year or two then there had been in the past."
The DOJ did not respond to NBC News' request for comment on Flynn's departure.
Looking Ahead
With Flynn's departure, the government loses one of its few openly transgender senior employees.
"One of the things I would love to see is the federal government to take diversity seriously with respect to LGBT people, particularly trans people," Flynn said. "There is a dire need to bring trans people into government."
Working at Lambda Legal, one of the oldest and largest organizations doing litigation on behalf of LGBTQ people, provides Flynn the opportunity to continue to work on lesbian, gay, bisexual, transgender and queer rights.
She said she is particularly looking forward to working on cases relating to Trump's proposed transgender military ban and the question of whether sexual orientation and gender identity are covered in federal sex-discrimination laws.