Actor Jake Gyllenhaal revealed in a recent interview that Heath Ledger, his co-star in "Brokeback Mountain," refused to appear at the 2007 Academy Awards ceremony over an opening monologue joke about their critically acclaimed movie at the Oscars the year before.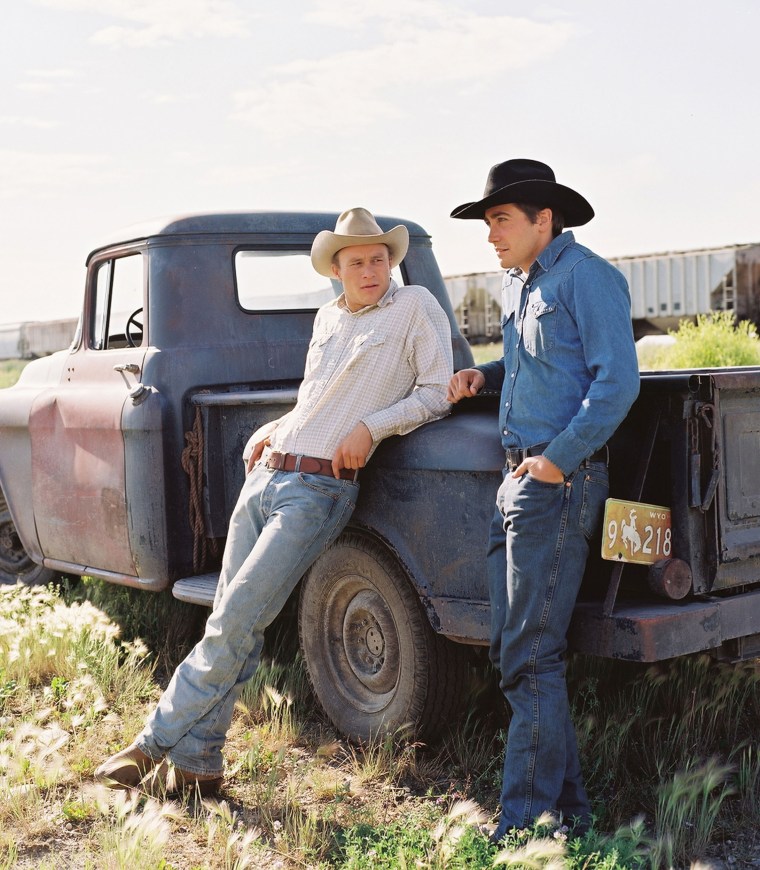 Based on a 1997 award-winning short story of the same name, "Brokeback Mountain" depicts the intense decadeslong relationship between cowboy Ennis Del Mar (Ledger) and farmhand Jack Twist (Gyllenhaal), who fall in love in the mountains of Wyoming in 1963 while tending sheep. The film received eight nominations and won three Oscars at the 2006 awards ceremony.
Gyllenhaal and Ledger, who were both nominated (neither won), were asked to present at the ceremony the following year, but a joke written into the opening monologue about the same-sex love story dissuaded Ledger from attending, according to Gyllenhaal.
"I remember they wanted to do an opening for the Academy Awards that year that was sort of joking about it," Gyllenhaal told the fashion magazine Another Man. "And Heath refused. I was sort of at the time, 'Oh, OK … whatever.' I'm always like, 'It's all in good fun.' And Heath said, 'It's not a joke to me — I don't want to make any jokes about it.'"
"That's the thing I loved about Heath. He would never joke," Gyllenhaal added. "Someone wanted to make a joke about the story or whatever, he was like: 'No. This is about love. Like, that's it, man. Like, no.'"
Ledger died on Jan. 22, 2008, from an accidental overdose. He was 28.
While Ledger didn't win an Oscar for his groundbreaking role in "Brokeback Mountain," he did win in 2009 for his supporting role as Joker in "The Dark Knight," becoming only the second actor to win a posthumous Academy Award (the first was Peter Finch in 1977 for "Network"). Ledger's parents and sister accepted the award on his behalf, remembering him as a "compassionate and generous soul" who added "so much excitement and inspiration" to their lives.