A Colorado man faces felony assault charges for using an Army surgical kit to remove a transgender woman's testicles without a medical license, according to police records.
Members of the Denver Police Department arrested James Lowell Pennington on Thursday, a day after the botched surgery, after he confessed to the incident.
Pennington admitted to investigators that he performed the procedure using an Army medical kit that contained a scalpel, lidocaine, medical dressings as well as other minor medical equipment, according to the police report.
He used the scalpel "and surgically disconnected and removed the victim's [two] testicles and then sutured the opening back up," the report said.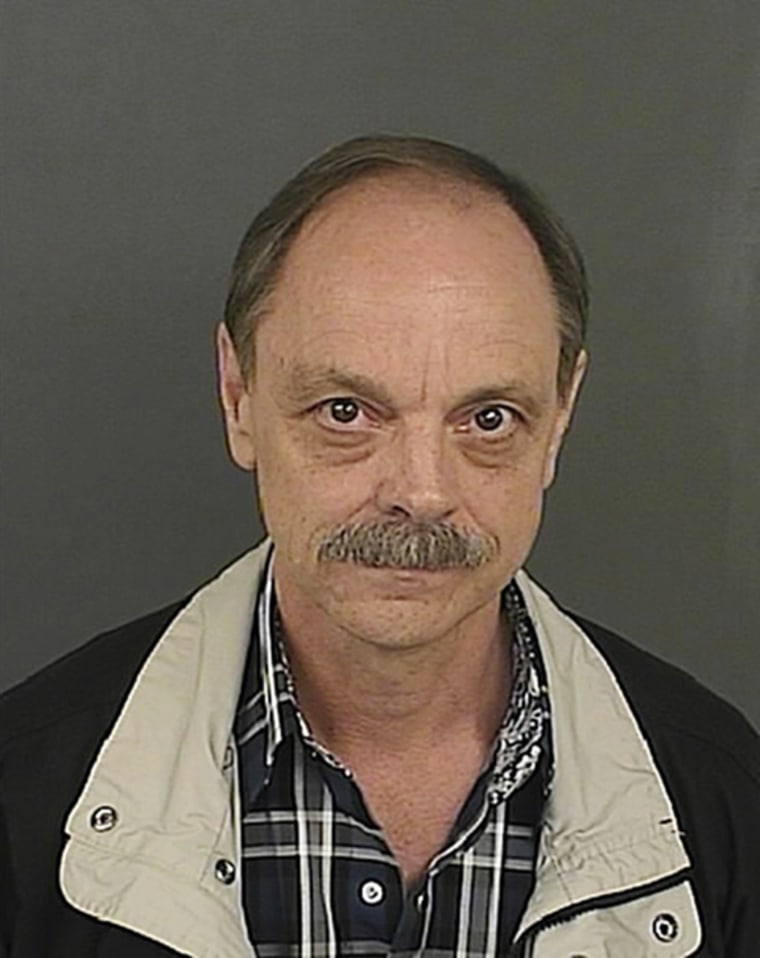 The report says that the entire surgery took 90 minutes and Pennington told the transgender woman to call 911 if any complications developed.
A few hours later the victim's wife attempted to change the dressing on the suture and "a large amount of blood poured out of the incision." They then called 911.
According to the report, "the testicles could not be re-attached due to time delay of procedure to 911 call."
In a letter obtained by NBC News affiliate KUSA, the unidentified transgender woman wrote that she did not consider herself a victim of Pennington.
"I am not a victim of 57 year old James Lowell Pennington who is the suspect in this case," the woman wrote, identifying herself as Jane Doe. "I am a victim of a society and healthcare system that focuses on trying to demonize transgender people and prevent us from getting the medical transition we need instead of trying to do what is best for us. Arranging a back-alley surgery was out of pure desperation due to a system that failed me."
According to the Transgender Law Center, private health insurance companies do not cover these types of procedures, which can cost between $7,000 and $50,000. The center also notes that many transgender people do not have any form of health insurance anyway. It points to San Francisco as its example, a transgender-friendly city in which 51 percent of its transgender residents don't have health coverage.
At the end of her letter, the transgender woman warned that she may not be the last example of this kind of botched procedure.
"As long as this system continues in its present form there will continue to be events like this," Doe said at the end of her letter. "Until this system is fixed and transgender people are encouraged and able to get the care we need, there will always be cases like me."