Westminster became the first city in Colorado to officially declare its opposition to "conversion therapy" when earlier this week the mayor and town council issued a proclamation against the controversial practice.
"The City of Westminster acknowledges that conversion therapy to change one's sexual orientation, gender identity or gender expression is a harmful abuse to those subjected to these practices," the proclamation stated.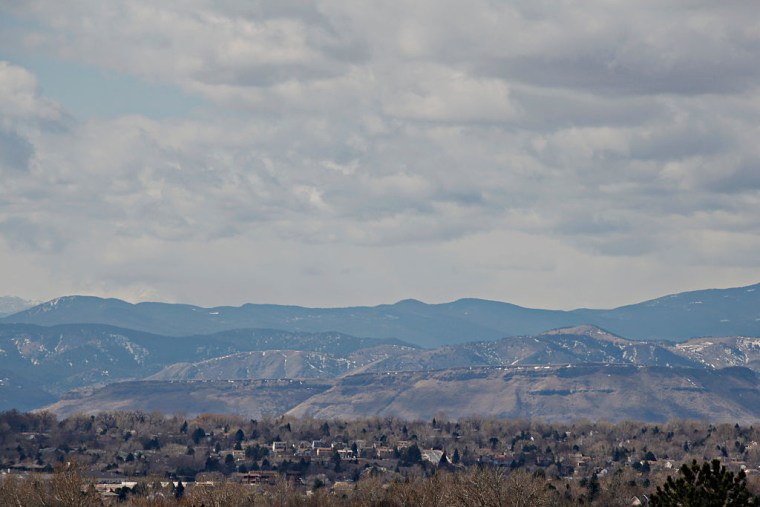 Brianna Titone, secretary and treasurer of the Jefferson County Democrats LGBTQ+ Caucus, applauded the move.
"After three years of state legislation banning the practice getting stymied before it could reach a vote in the state senate ... action on a local level was pivotal," Titone said in a statement. "It is important that the people of Colorado know that this dangerous practice is happening in our state ... Colorado needs to stand on the right side of history, and today, Westminster did just that."
Conversion therapy is a controversial practice which claims to "treat" homosexuality and turn gay people heterosexual. It is currently legal in Colorado and 40 other states. Nine states and Washington, D.C., have banned the practice.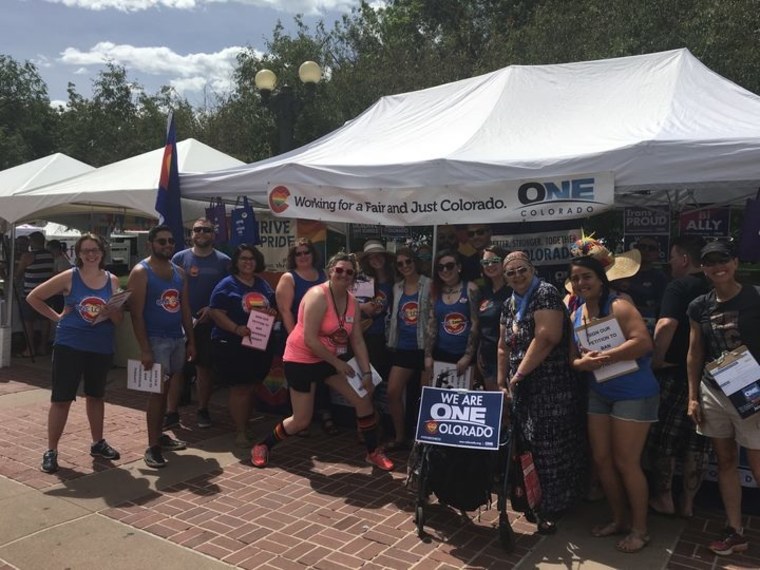 "These harmful practices use rejection, shame, and psychological abuse to force young people to try to change who they are. Unfortunately, many young people are coerced and subjected to these harmful practices in our state, which puts them at a higher risk for depression, substance abuse, and suicide," Daniel Ramos, executive director of LGBTQ advocacy group One Colorado said.
While the proclamation is not legally binding, advocates see it as an important first step."We extend our gratitude to Westminster City Council for the proclamation and hope this action is another step toward getting a ban to pass in the Colorado Legislature," Ramos said.
Related: Brazil Judge Rules Homosexuality a Disease, Approves 'Conversion Therapy'
Ramos told NBC News the Alliance Defending Freedom (ADF), a conservative Christian legal group that has also supported anti-transgender "bathroom bills" across the country, is one of the main forces speaking out in favor of conversion therapy. He also noted, however, that there are other religious organizations and faith leaders in Colorado "who are speaking out on behalf of LGBTQ young people."
A request for comment from the ADF was not immediately returned.
The American Psychological Association, American Psychiatric Association and a number of other health organizations have issued statements against conversion therapy (also known as "reparative therapy).
"The potential risks of 'reparative therapy' are great and include depression, anxiety, and self-destructive behavior, since therapist alignment with societal prejudices against homosexuality may reinforce self-hatred already experienced by the patient," a position statement from the American Psychiatric Association states.
"APA opposes any psychiatric treatment, such as 'reparative' or 'conversion' therapy, that is based on the assumption that homosexuality per se is a mental disorder or is based on the a priori assumption that the patient should change his or her homosexual orientation."
"We should all make sure that no young person is told that who they are or who they love is wrong."
Conversion therapy survivor Samuel Brinton, who recently helped launch 50 Bills 50 States, a grass-roots campaign that is trying to end conversion therapy across the U.S., told NBC News he welcomes Westminster's decision.
"The flurry of cities, counties, and local districts taking matters into their own hands when it comes to protecting LGBTQ youth from conversion therapy is nothing short of exhilarating," Brinton said. "As state after state submits and passes legislation to end the practice of licensed therapists from selling the snake oil of the dangerous and discredited notion of conversion therapy for minors, cities from Westminster, Colo., to Palm Beach County, Fla., are standing up to let LGBTQ youth know they are safe and don't need to change."
Ramos urged politicians on both sides of the aisle to come out against the controversial practice and ban it for good.
"This is a way for us to say that banning conversion therapy is not a partisan issue," he said. "We should all make sure that no young person is told that who they are or who they love is wrong."