Hi, my name is Chris and I'm a transgender athlete. Before transitioning, I only ever felt like my true self when I was playing sports. Whether I was sprinting on a track or riding a bike, the camaraderie and competition that sports engendered always made me feel safe and accepted. When I laced up my sneakers or lowered my helmet, the only thing that mattered was how fast I was and how far I could go. That's how it should be for all athletes –- if you are good enough to compete, you should be able to. Put simply: If you can play, you can play. Nothing should hold an athlete back from the thrill of competition or the joy that comes with athletic accomplishment. Unfortunately, an unnecessary, mean-spirited law being considered in Texas could do just that.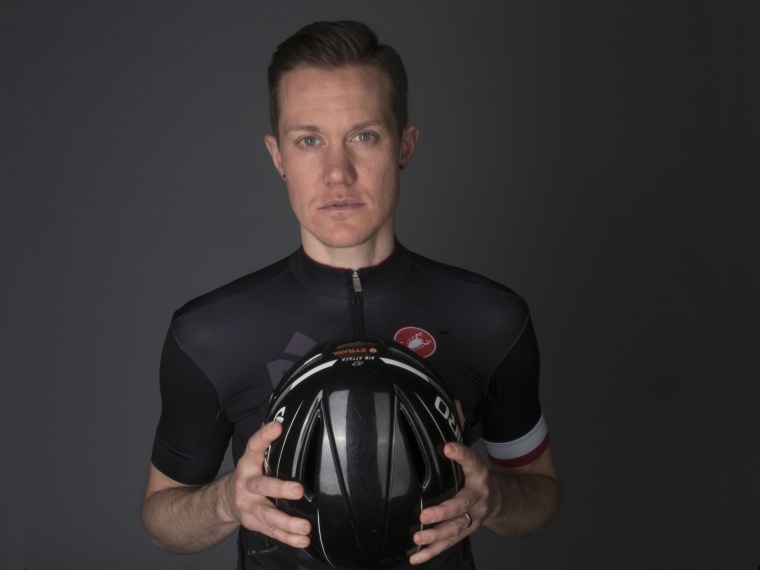 SB3, which was recently passed by the Texas Senate and will now head to the House of Representatives for consideration, would prohibit cities and school districts from protecting LGBTQ people in restrooms, locker rooms, and other changing facilities. The bill would also rip away existing protections from millions of LGBTQ Texans in cities such as Austin, Dallas, Fort Worth and San Antonio. A consequence of this legislation is that it would single out transgender athletes and essentially bar them from the playing field, all because of who they are. Due to the provision dealing with locker rooms, athletes would have to use locker rooms consistent with their birth certificate and, for many trans athletes, inconsistent with their gender identity. This is a dangerous precedent to set, and would make trans athletes feel unwelcome and unsafe in Texas.
The status quo for transgender athletes in Texas is already difficult. Just ask Mack Beggs, a transgender wrestler in Texas who has been forced to compete against female wrestlers, even though he identifies as male. Mack just wants to compete at a sport he loves, and be allowed to compete against other Texan boys. It is already hard enough for transgender students and athletes, who face unequal treatment for who they are -- Texas doesn't need to double down on that discrimination with SB3.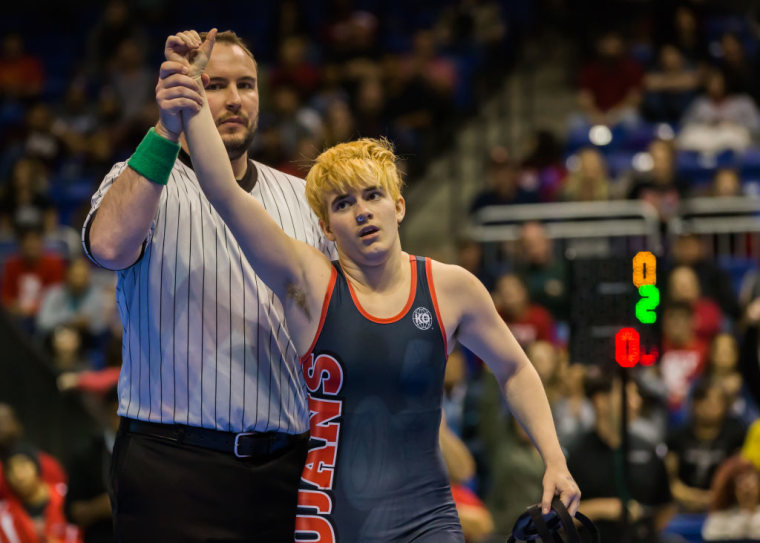 I'm one of the lucky ones: I had a community of support when I transitioned and was able to compete in international competitions around the world, becoming the first openly transgender athlete to represent Team USA in the gender with which they identify. By breaking this mold, I helped pave the way for other transgender athletes competing at this level, and successfully petitioned the International Olympic Committee to change their discriminatory, restrictive rules for the participation of transgender athletes.
As a transgender American, it has been my greatest honor to represent my country on the world's stage, but here at home, people like me are not safe. Right now in Texas, transgender Americans' lives are being put at risk by extreme lawmakers looking to score cheap political points.
There is no reason that transgender student athletes need to be singled out, particularly by Texas' lawmakers, and there are other people and organizations who are much better suited to be able to make decisions about athletics who have been left out of this conversation.
And importantly, by and large, this type of legislation has been rejected by athletic organizations and individuals who understand the type of negative impact that it would have.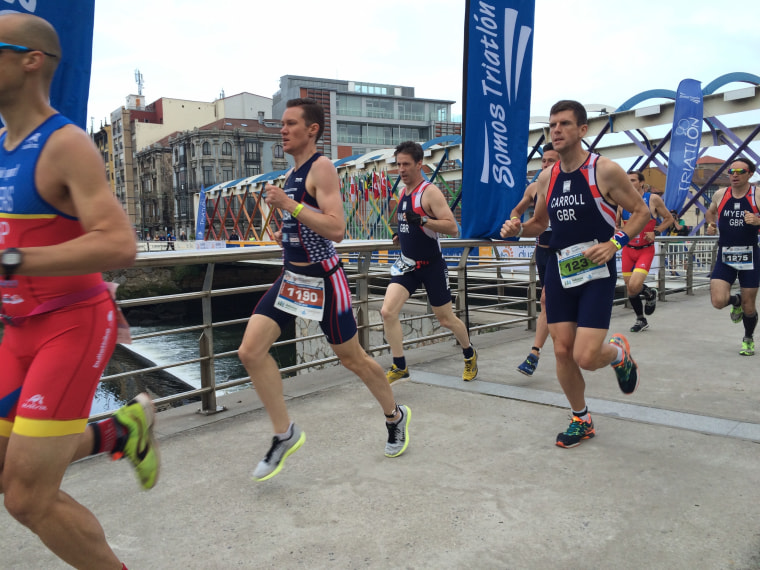 The NFL and NBA have already drawn a line, coming out against similar anti-transgender legislation introduced earlier this year. Major sporting conferences such as the NCAA have also been vocally opposed to this type discriminatory legislation, going so far as to implement new criteria for picking host cities, ensuring that they are open to all.
Sports leagues have made it clear that they are not interested in hosting marquee events in cities and states with discriminatory laws that regulate where transgender people go to the bathroom, blatantly discriminating against LGBTQ people.
Related: Texas 'Mamma Bears' Fighting for Their Transgender Kids
Right now, all eyes are on Texas and lawmakers have a decision to make. Will they stand up for all Texans, or play to base fears and false narratives?
Fair-minded Texans must not let extreme lawmakers tell transgender athletes that they can't play. In my experience, sports are about inclusion and making everyone feel welcome and a part of something bigger.
If we can get the International Olympic Committee to change its rules and be inclusive for all athletes, surely we can come together to tell Texas lawmakers, loud and clear, that discrimination has no place on the field of play.
Chris Mosier is an All-American duathlete, hall of fame triathlete and transgender man on Team USA. He is also vice president at You Can Play and founder of transathlete.com.