Parliament's discussions surrounding the Turing Bill, a bill proposed by John Nicolson MP that would automatically pardon gay and bisexual men -- dead or alive -- who were convicted of same-sex offenses at a time when homosexuality was illegal in the U.K., came to an end as a filibuster forced the bill to be shelved without a vote.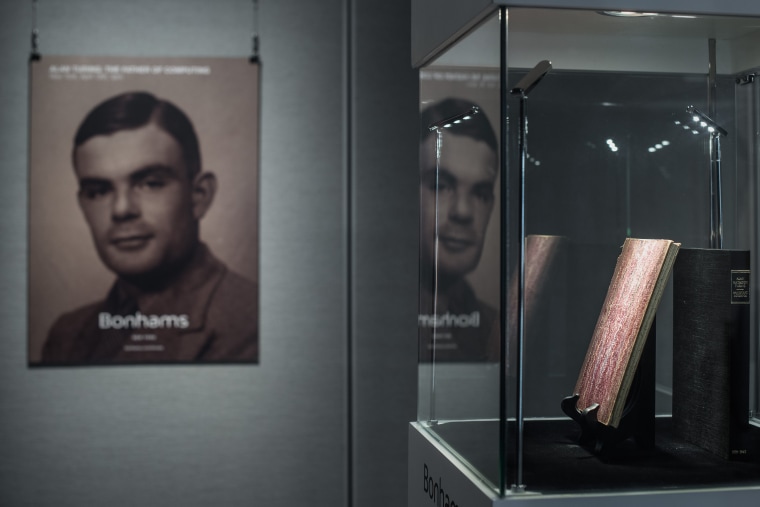 Nicholson's bill was proposed as a counter to the Turing Law currently being pushed through by the British government. The Turing Law, named after celebrated World War II codebreaker Alan Turing, would grant posthumous pardons to gay and bi men who were convicted of the now defunct indecency laws but would require those living to apply for their conviction to be "disregarded" rather than have a pardon automatically granted.
The Turing Bill was filibustered by Justice Minister Sam Gyimah, a member of the Conservative party, who argued this more comprehensive bill could accidentally pardon pedophiles or other sex offenders.
RELATED: UK to Pardon Thousands of Gay Men Under 'Turing's Law'
Turing's Bill isn't necessarily dead, however, as debate on the bill will start again in December, but its survival without explicit government support is much more questionable.
LGBTQ-rights organization Stonewall UK released a statement Friday voicing disappointment in the filibuster but also hope that all gay and bisexual men "cruelly persecuted and convicted for crimes ... they shouldn't have been" will soon have their names cleared:
"We prefer John [Nicholson's] Bill - it provides an automatic pardon to people still alive and allows more people affected by unjust laws to have their convictions deleted from the record. We've supported John's Bill and we've lobbied for John's Bill. However, we will work with the Government and John to build on the Government's proposal and ensure that we can reach the best possible outcome for those wrongly accused and convicted men."
In the midst of discussions surrounding the pardoning of gay and bisexual men, Nigel Adams, a member of Parliament, stood up and openly apologized for voting against gay marriage in 2013.
"I thought at the time what I was doing was right, but having now reflected and having seen how that act has made such a positive difference for thousands of couple around the country, I deeply regret that decision," Adams said.