BELGRADE, Serbia — Serbia's president on Thursday nominated the highly conservative country's first openly gay prime minister, a move likely to infuriate both the Christian Orthodox church and ultranationalists.
President Aleksandar Vucic announced that Ana Brnabic, 41, was nominated as the prime minister-designate, which could also make her the first female head of government in the country's history. Her cabinet needs formal approval by parliament next week.
It was "a difficult decision reached in the interest of Serbia and its citizens," said Vucic, a former extremist-turned-reformist who has promised to boost gay rights as part of efforts to move closer to European Union membership.
"If elected in parliament, I will run the government with dedication and responsibility and I will do my job honestly and with love," Brnabic told state Tanjug news agency.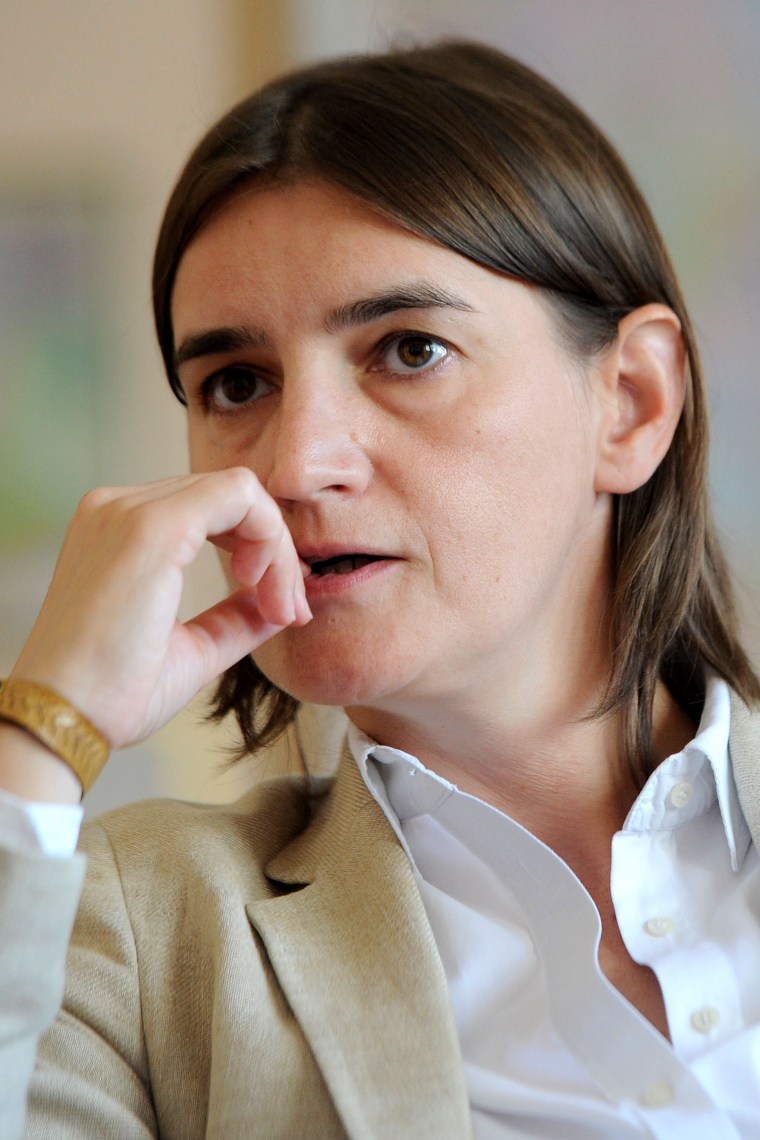 Brnabic's nomination is considered part of Vucic's apparent turn toward the West despite strong pressure from Russia to maintain its influence in the region. The British-educated Brnabic, a marketing expert, had worked for U.S. companies before she assumed her Serbian government job.
"I believe she has professional skills and personal qualities," Vucic said. "I'm convinced she will work hard."
Brnabic is currently Serbia's minister of public administration and local government. She is not a member of Vucic's ruling populist Serbian Progressive Party but is considered loyal to him.
Her appointment to the government last year — she was hand-picked by Vucic who was then prime minister — was hailed by rights groups as historic for the Balkan country whose gay community regularly faces discrimination, harassment and violence.
"Hopefully this will blow over in three or four days, and then I won't be known as the gay minister," she told the Associated Press at the time.
Related: Amid Heightened Security, Serbians March for LGBTQ Equality
Pro-Russian nationalists blasted the choice Thursday. The conservative opposition Dveri group, close to the Serbian Orthodox Church, said Brnabic was obviously appointed under Western pressure.
"Is it possible that the ruling majority has no other candidate for the prime minister-designate but the one imposed by the West, which dictates all the moves by this government?" the party asked.
Vucic's coalition partners were also infuriated.
"Ana Brnabic is not my prime minister," nationalist official Dragan Markovic-Palma told the private Beta news agency. Earlier he said he would not approve anyone for the post who does not have at least two children.
Vucic, who was prime minister before his election as president in April, was expected to appoint a loyalist to maintain control of the government as he moved into the largely ceremonial presidential position.