Senate Democrats are urging their Republican colleagues to dump a controversial "religious liberty" provision as they draft a final version of the National Defense Authorization Act (NDAA), warning that such an amendment to the defense policy bill could open the floodgates to widespread employment discrimination based on religion, gender and sexual orientation.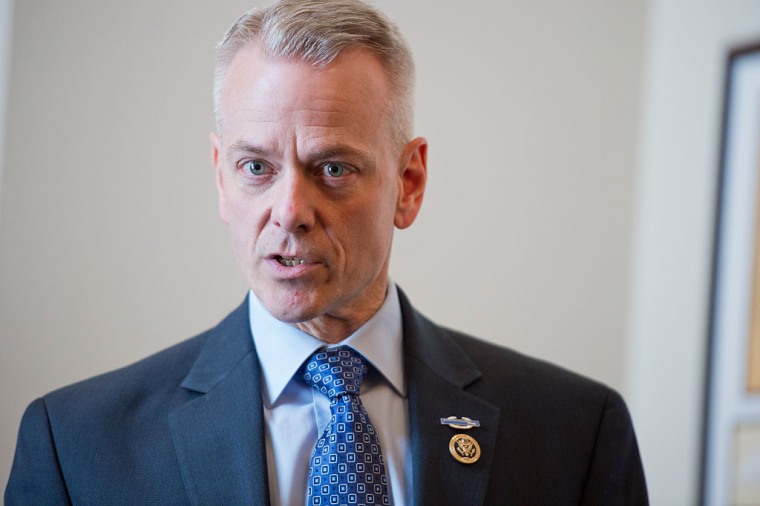 NDAA is a must-pass bill, as it authorizes defense spending for the upcoming fiscal year. The controversial Russell Amendment was proposed by Representative Steve Russell, a Republican congressman from Oklahoma, and would expand religious exemptions for any employer that is a federal contractor, subcontractor, recipient of a federal grant or participant in a federal purchase order.
The amendment was added to the House version of the NDAA in the middle of the night and passed through the House without a hearing. However, the amendment was not included in the Senate versions of the bill. Negotiations between the heads of the Armed Services Committee, including Arizona Republican John McCain, on whether or not to accept the amendment into the Senate version of the NDAA will most likely continue during the lame duck period.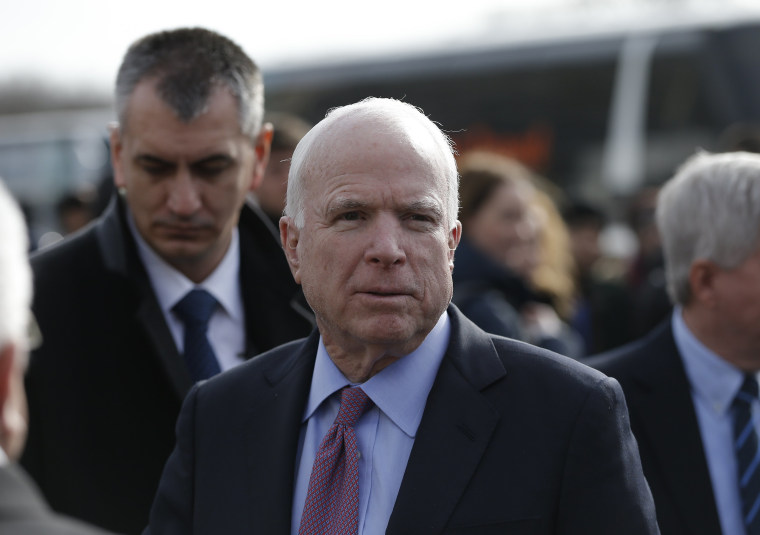 In a letter addressed to the House and Senates Armed Services Committee, members of Congress, led by Democratic Senator Richard Blumenthal of Connecticut, urged the committees to exclude the amendment, also known as Section 1094 of the NDAA, saying it "would essentially sanction federally funded religious discrimination, contradicting the First Amendment which prohibits religious exemptions like this that result in harm to others." The letter was signed by 42 Democratic senators, including Hillary Clinton's vice presidential pick, Tim Kaine.
"Clearly, it's an issue that has reached [negotiators], and what we're doing here is sounding an alarm about how strongly and widely-held the belief is that this measure should be removed," Sen. Blumenthal told reporters on a conference call Tuesday. He added that he has never voted against an NDAA and is "very hopeful" he won't have to vote against it this time.
But if the Russell Amendment ends up in the final version of the bill that goes to the Senate floor, Sen. Blumenthal left open the possibility of a filibuster. "We will have to consider all the options," he said.
RELATED: A Year After Marriage Ruling, LGBTQ Rights Struggles Continue
If passed, the Russell Amendment could put the livelihood of millions of Americans at risk, according to Sejal Singh, of the Center for American Progress.
"This would jeopardize protections for over 28 million people -- or one in five employees -- who are under federal contract," Singh told NBC OUT.
She believes the amendment was introduced as a way to counteract President Obama's executive orders prohibiting workplace discrimination on the basis of sexual orientation and gender expression.
"We believe that this is part of a wave of backlash against progress in LGBT and women's rights," Singh added.
David Stacy, the government affairs director for the Human Rights Campaign, pointed out the explicit danger this amendment could pose for LGBTQ employees.
"This amendment would give legal grounds for an employer to prevent a gay man from having their husband added to their health insurance. Trans people could be fired from their job upon announcing their intent to transition," Stacy explained.
"The bill was never fully vetted by the House, as it was passed at night without a hearing. We would think that folks in the majority would know, as was the case in North Carolina, Indiana and Mississippi, that this is not how to pass a controversial bill," he added, referencing the backlash that similar bills, such as North Carolina's HB2, faced.
Singh also pointed out that the majority of Americans support legislation that protects against LGBTQ discrimination. Polls have shown 71 percent of Americans are in favor of such legislation, and while the controversial amendment was submitted to protect "religious liberty," 73 percent of Catholics, 72 percent of mainline Protestants and 63 percent of white evangelical Protestants also support protective legislation.
RELATED: Amid Backlash to Anti-Gay Bills, Abortion Rights Falter, Advocates Say
"Opponents of equality know that their constituents don't support legislation that authorizes using taxpayer money to discriminate, and they know that their arguments for such legislation would not stand, which is why these amendments are often introduced in near-secret or discussed in backdoor meetings," Singh said.
Some, like NARAL Pro-Choice America President Ilyse Hogue, believe the Russell Amendment's introduction is a result of our political climate.
"I find it interesting that this conversation is happening now, during this election season," Hogue said. "It rings hollow to me when members of the GOP are now attempting to distance themselves from Trump and his rhetoric when they are demonstrating the same worldview when they attach this language to a bill."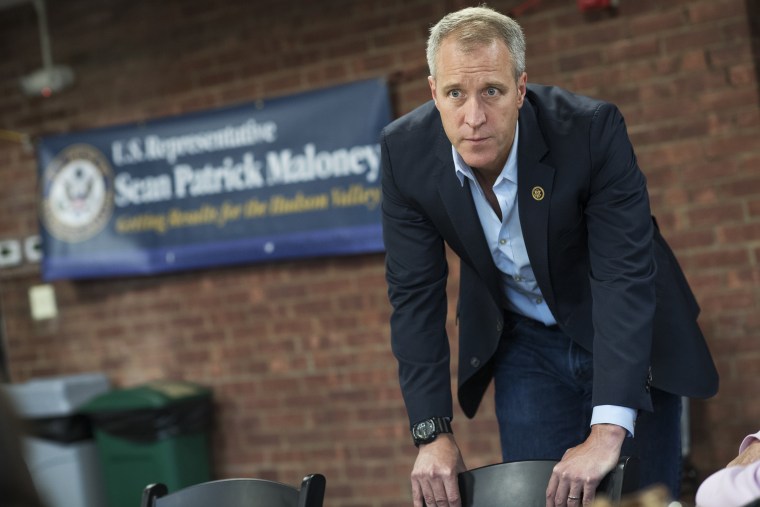 Back in May, Rep. Sean Patrick Maloney introduced an amendment that would have stopped federal contractors from receiving government work if they discriminated against LGBTQ employees. However, the amendment was ultimately struck down after GOP legislators convinced Republican congressmen to switch their votes in backdoor meetings held while the vote was put on hold.
Now, the amendment, and the nation's defense spending, are in limbo. The White House has already warned that they would veto the NDAA should the amendment be included. When asked about negotiations on the NDAA, Sen. McCain said, "I think it's pretty obvious that we're going to have to go to lame duck," meaning that the amendment's future will most likely be decided after Election Day.