Black trans artist Reina Gossett is alleging Oscar-nominated filmmaker David France stole her idea and research for a documentary about the celebrated activist Marsha P. Johnson.
"The Death and Life of Marsha P. Johnson," which premiered on Netflix on Friday, investigates the mysterious 1992 death of Johnson, a black trans activist and drag queen who is most well known for her role in the Stonewall uprising.
But in an Instagram post on Oct. 7, Gossett alleged that France came up with the idea for the documentary based on the research she had done for her own film, an artistic short about Johnson during the Stonewall riots called "Happy Birthday, Marsha!"
"this week while I'm borrowing money to pay rent, david france is releasing his multimillion dollar netflix deal on marsha p johnson," Gossett wrote in an Instagram post. "This kind of extraction/excavation of black life, disabled life, poor life, trans life is so old and so deeply connected to the violence Marsha had to deal with throughout her life."
The ensuing controversy has sparked a debate online over authorship, ownership and identity, with France saying he came up with the idea for his project years before hearing about Gossett's film, and figures like Janet Mock supporting Gossett's claim to black trans history.
In her Instagram post, Gossett claimed France was inspired to make a film about Johnson after he saw a "grant application video" from Gossett and her collaborator, Sasha Wortzel, while France was at Kalamazoo College's Arcus Center for Social Justice Leadership.
But France told NBC News that his only involvement with the Arcus Center was as a guest lecturer in May 2013, two years after he had already begun working on "The Death and Life of Marsha P. Johnson." He said had no way of seeing any kind of proposal from Gossett.
In the Instagram post, Gossett alleged that France convinced the Arcus Center "that he should be the one to do this film" upon seeing her video proposal and had received a grant using her research on Johnson and a group Johnson co-founded called the Street Transvestite Action Revolutionaries (STAR).
Mia Henry, the Arcus Center's executive director, said Gossett and Wortzel submitted an entry for the center's Global Prize for Collaborative Social Justice Leadership in spring 2013, though not for any specific grant.
Henry also said that Arcus Center is funded by — but entirely separate from — the Arcus Foundation, which funded France's project, and the conflation of the two organizations is "an inaccuracy in the post" shared by Gossett.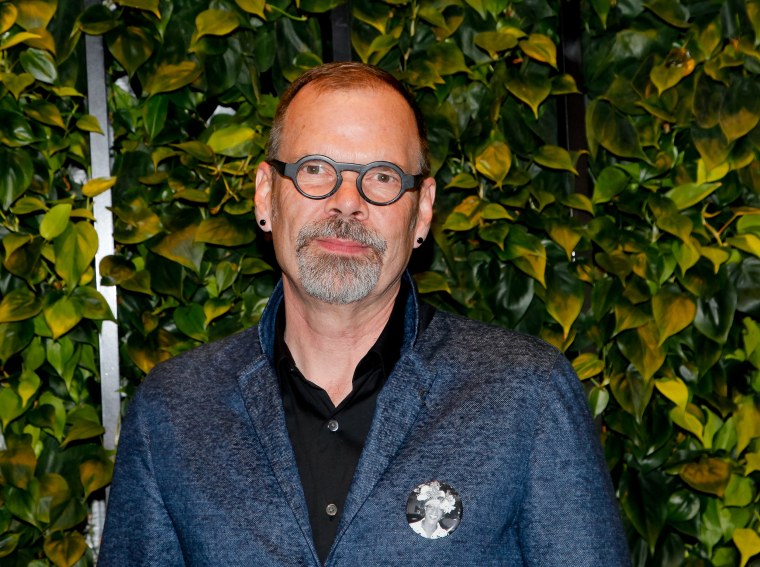 France added that he had received a $5,000 grant from the Arcus Foundation and a separate $10,000 grant from the Sundance Foundation for his film.
Bryan Simmons, a spokesperson for the Arcus Foundation, expressed regret about the controversy between Gossett and France in a statement sent to NBC News.
"Arcus regrets that multiple parties, all of whom want the stories of trans people to be known to as many people as possible find themselves in an intellectual property dispute relating to 'The Death and Life of Marsha P. Johnson,'" Simmons said. "We sincerely hope they are able to resolve it."
Simmons did not respond to requests for comment about France's grant proposal, which Gossett said used her "language and research."
Not only does France deny he stole any work from Gossett, he said he connected with her and Wortzel when he was told they were also working on a film about Johnson at that same point in time.
"I learned that they were working on a fictional experimental narrative short film and not at all a documentary," he said. "We (Gossett, Wortzel and France) agreed at the time that there was not only no conflict, but that we could support one another's efforts."
Neither Gossett nor Wortzel responded to requests for comment from NBC News.
In a Twitter exchange from April 2017, where Gossett alleged France "mined" her work for his film, France shot back.
"That's not the case Reina. I'm sure when you see my film you'll agree. My film exists in concert with your work!" France responded to Gossett on Twitter. "I made the film as an extension of my long friendship with Marsha, whom I met in 1982, and its contents represent 4 years of deep research."
Another point of contention in this controversy was the involvement of Kimberly Reed, a trans documentary filmmaker who was hired by France to produce his documentary.
Gossett claimed on Instagram that France reached out to Wortzel for their contacts and then hired Reed, who had previously been serving as an adviser to Gossett and Wortzel on "Happy Birthday, Marsha!"
But France told NBC News that he had admired Reed's work independently and reached out to her without knowing about her role on Gossett's film.
"She is the best known and most established transgender documentary filmmaker, and I was referred to her by another trans filmmaker as somebody I should talk to," he said.
Reed did not immediately respond to a request for comment.