A Michigan church is being protested for hosting what some LGBTQ activists are calling a conversion therapy workshop.
In a since-deleted Facebook post, Metro City Church in Riverview, Michigan, announced a six-week workshop for 12- to 16-year-old girls "struggling with the thoughts that they are Trans - Bi - Gay or other." The workshop was originally advertised for $200, according to the post.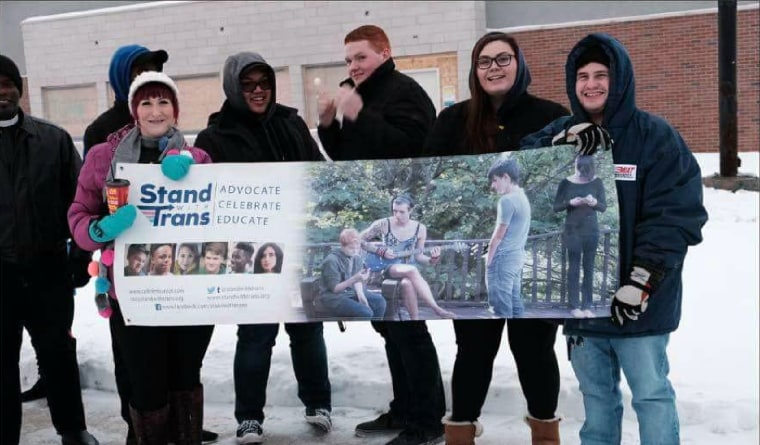 Lead pastor Jeremy Schossau refuted the idea that the workshop, which started earlier this month and continues until mid-April, is a conversion therapy program.
"When people say conversion therapy, I don't even know how that got started," Schossau told NBC News. "It's just completely a wrong narrative. It is a lie, because we're dealing with pre-sexual kids mostly."
Conversion therapy, also known as reparative therapy, is a medically defunct practice aimed at changing a person's sexual orientation or gender identity. The American Psychological Association, which opposes the practice, states on its website that it can lead to feelings of "depression, anxiety and self-destructive behavior."
Licensed mental health professionals are banned from subjecting minors to the practice in nine states and the District of Columbia. Several cities and counties across the U.S. also have such bans in place. Religious organizations, however, are exempt.
EXORCISM ALLEGATIONS
NBC News was unable to contact any families with children enrolled in the current workshop but did speak with former Metro City Church members Kim Tooley and her 17-year-old son, Seth, who said they attended the church between 2011 and 2013. They accused Schossau of performing an exorcism on Seth because he is transgender.
Tooley said she had been in an ongoing argument with Schossau about whether her son, who was assigned female at birth, should be allowed in the boy's youth group at the church. She believed he should be, she explained, but Schossau refused. She said they continued going to the church hoping things would change.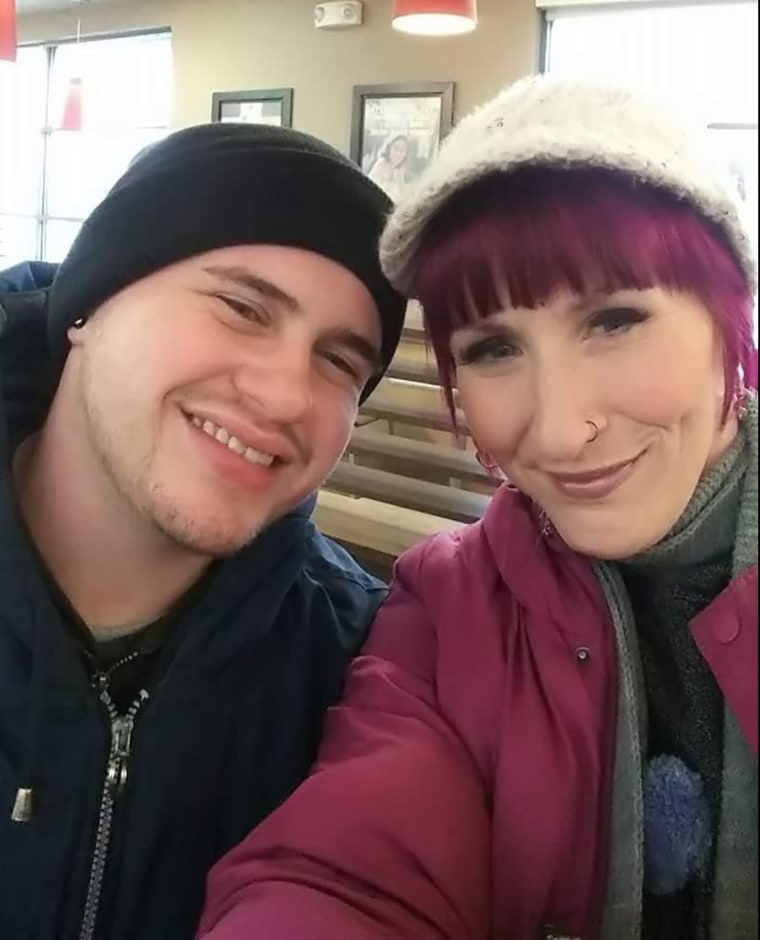 The Tooleys alleged that in February 2013, Schossau requested a private discussion with Seth, then 13 years old. The teen said after he went into a room alone with Pastor Schossau, two church elders came in. He said all three adults put their hands over him and began shouting prayers, including, "Demon, leave this girl!"
"I was just sitting there; I wouldn't speak," Seth said. "I was just so pissed that my face was so red and my teeth were clenched."
Tooley said she gave Schossau permission to speak privately with her son but said she did not realize what was going to happen. She said she ran into the room when she heard her son calling for her.
"It broke my heart," Tooley said, "and I jerked him out and said 'Let's go.'"
Tooley said she and her son stopped attending the church soon after that.
Schossau acknowledged that he refused to allow Seth in the boy's youth group but said the Tooleys were "flat out lying" about the exorcism. "It did not happen. Never, ever. Period," Schossau said.
"UNASHAMED IDENTITY WORKSHOP"
Since announcing the controversial workshop, Metro City Church has received thousands of harassing phone calls and emails, according to Schossau.
"It is hard to believe how much vile filth has been sent our way," Schossau said, adding that many of the emails contained gay pornography. "We're talking 10,000 emails and posts and messages and phone calls. It's just been virtually nonstop," he said.
Despite the uproar, Schossau said the church will continue to hold the "Unashamed Identity Workshop." It will be held every Thursday until April 19, according to the deleted Facebook post.
Schossau described the workshop as "a conversation" where teenagers are encouraged to "slow down sexually." He said it seeks to help kids understand "no matter what pressures they are feeling in the world, whether it be from the gay community or the straight community, that they don't have to respond to anybody."
Schossau did not specify the purpose of the workshop but insisted it is not a conversion therapy program.
"It can't be conversion therapy since these kids aren't gay," Schossau said, claiming the participants, who range in age from 12 to 16, are too young to know what their sexual orientation is.
In a video posted on the church's website in response to the backlash, the pastor stated he believes sexuality is a choice.
When asked if the teens enrolled in the workshop experience same-sex attraction, Schossau responded, "I would say some are experiencing those feelings."
The youth who attend the workshop do so willing with their parents' consent, Schossau stressed.
The workshop is run by a small group of female volunteers who have "lived their life in this world of abuse and sexuality," according to the pastor. He referred to some of the women as "ex-lesbians." None of the women are licensed therapists, he said, but noted the group's leader is a licensed chaplain.
Schossau said the decision to charge families $200 was to encourage them to commit to the workshop. He said the money was intended to go solely to FORGE, a nonprofit that runs the program.
After facing backlash, Schossau said, the workshop is now free.
"We realized immediately, 'Oh, wow, people think this is a terrible idea,' and so we just said to all the families involved 'Nobody has to pay anything. If you want to donate to FORGE, feel free.'"
"CONVERSION THERAPY": A CONTROVERSIAL TERM
Organizations that run conversion therapy programs often refuse to recognize them as such, according to George Marzonie, an LGBTQ advocate and University of Michigan-Flint student who underwent the practice.
"There has been a lot of stigma put on conversion therapy and rightly so," Marzonie said.
Marzonie said conversion therapy is often associated with aversion therapy, an extreme form of the practice that involves inflicting pain or physical discomfort such as electro-shock therapy. He said the phrase "conversion therapy" has become stigmatic as a result and added organizations that run these programs don't want to be associated with the term.
"They don't want to scare parents; they don't want to scare individuals away," he said.
The openly gay 26-year-old said he attended such a program through a Catholic group when he was 17 but said he stopped when he realized it wasn't having a positive impact on his life.
The programs typically consist of small focus groups overseen by counselors, Marzonie explained. Regardless of what they are called or how they are conducted, Marzonie said, the programs all have the same recurring message: "A person cannot be gay and happy." He said this message is often backed up by one's family and peers.
"So you've created this environment where you're forcing a young person into deciding and discovering who they are that needs to be a certain way, and the pressure to do it now from all sorts of sides, and that really, really has a lot of stress and mental wear, especially on a young person," he said.
RELIGIOUS EXEMPTIONS
Nearly 60,000 LGBTQ youth currently between the ages of 13 and 17 will undergo gay conversion therapy from a religious or spiritual adviser before they turn 18, and approximately 20,000 will be subjected to the practice by a licensed health care professional, according to a new report from the Williams Institute at UCLA School of Law.
Michigan lawmaker Adam Zemke recently proposed a bill to ban the practice among mental health professionals in the state, and he is demanding an investigation into Metro City Church for a potential violation of the Michigan Consumer Protection Act, according to local news reports.
When asked if his church will continue to hold its "Unashamed Identity Workshop" if the bill becomes law, Schossau said, "Absolutely." He explained that as a religious organization, Metro City Church would be exempt.
Schossau also added that laws like the one Zemke is proposing would only apply to licensed health care professionals. "That's why we use non-licensed therapists." he explained.
LGBTQ activists and allies have held a number of demonstrations in the cold and snowy weather outside Metro City Church in recent weeks, according to local news reports. Tooley said she and her son have gone to several, because they want the youth enrolled in the workshop to know they are loved and supported.
"Our biggest thing is we want the girls to know that we love them and that God loves them," Tooley said.