A New Jersey councilwoman facing calls to resign over a homophobic rant directed at the capital city's mayor has apologized.
"I apologize. That must be the first thing you hear from me," Robin Vaughn said in a statement posted on her Facebook and Twitter accounts Tuesday. "I am deeply and specifically sorry for the language that has offended so many."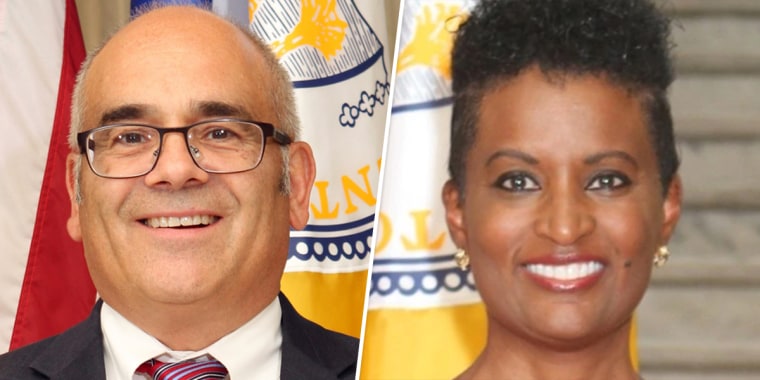 In a coronavirus conference call on May 2, Vaughn called Reed Gusciora, Trenton's first openly gay mayor, a "b--ch-ass" and a "pedophile." She also accused another city official of performing a sex act on the mayor.
Vaughn's remarks came after Gusciora challenged her over remarks she made on social media about the city's "do-nothing" nonprofit organizations.
In response, Vaughn suggested the only thing Gusciora brought to City Hall was "a bunch of young boys, and they're sitting up there in the mayor's suite," before calling him a "motherf------ drug addict pedophile" who needs to "get the f--- out of office and get the f--- out of Trenton."
She then accused a councilman of having a sexual relationship with Gusciora and said neither were "real men."
Vaughn stated in her apology that she did not intend to attack anyone on the basis of any classification or personal preferences, and that she should have been more sensitive to the potential implication of her words and how they might be perceived.
"In any event, the language used and statements were not appropriate and I regret letting my emotions get the best of me," she said. "It was wrong and I own that. As an elected official, my responsibility to the citizenry is to represent with dignity, decency and respect of all persons, no matter our individual differences, behaviors or presentations."
Gov. Phil Murphy and both of the state's senators, Robert Menendez and Cory Booker, have called for Vaughn to step down.