CrossFit, the fitness company famous for its devoted fans and exhausting workouts, faced a wave of controversy after an affiliate gym in Indianapolis canceled a planned LGBTQ pride event in a religiously inspired email to members.
CrossFit Infiltrate owner Brandon Lowe instructed his Indianapolis gym to cancel the pride workout in a note sent on June 1.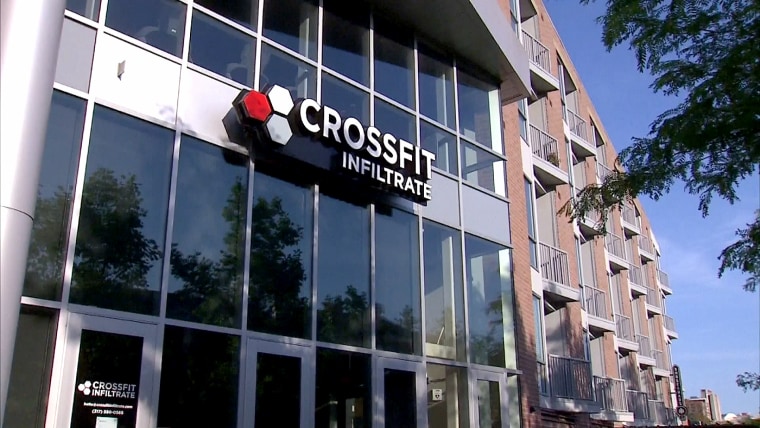 "We believe that true health forever can only be found within humility, not pride. Humility is seeing oneself as they truly are, and as God truly defines them to be. As a business we will choose to deploy our resources towards those efforts and causes that line up with our own values and beliefs," Lowe wrote.
After the cancelation note was sent out, CrossFit member Ryan Nix organized a Facebook boycott on June 3. Members then began to cancel their memberships in protest. By Tuesday, June 5, CrossFit's corporate parent intervened, fired Lowe and closed CrossFit Infiltrate, according to CNBC.
"It made me feel really uncomfortable and not welcome. And not just me but a lot of the other members," former member Dan Mendoza told NBC affiliate WTHR in Indianapolis.
The controversy went national, however, when Russell Berger — who claimed in his Twitter profile to be the CrossFit "chief knowledge officer" — posted a string of tweets early Wednesday supporting the Indiana gym's decision to shut down the pride workout.
"As someone who personally believes celebrating 'pride' is a sin, I'd like to personally encourage #CrossFitInfiltrate for standing by their convictions and refusing to host an @indypride workout. The intolerance of the LGBTQ ideology toward any alternative views is mind-blowing," Berger wrote in a tweet, which has since been deleted.
Berger's tweet quickly sparked controversy and debates across social media.
The controversy also quickly led to CrossFit terminating Berger, whom the company claimed was a "legal researcher" at CrossFit, not the "chief knowledge officer" as he had claimed, according to Deadspin.
Amid the controversy surrounding the Indianapolis gym and Berger's tweets, the official CrossFit Twitter account posted multiple messages affirming its support for diversity and the LGBTQ community.
A number of CrossFit gyms across the U.S., including CrossFit Naptown, another CrossFit affiliate in Indianapolis, also shared messages of LGBTQ support.