Cuban President Miguel Diaz-Canel said in his first interview since taking office in April that he supports a proposed change to the constitution to allow same-sex marriage.
"I defend there being no kind of discrimination," he said, although he added that it is up to the Cuban people to decide whether to include the change. The interview with the Venezuela-based television station Telesur aired on Sunday evening.
Cuba is currently drafting a new constitution that is being debated at community meetings throughout the Caribbean island nation. The document will replace Cuba's Cold War-era constitution.
Diaz-Canel, 58, joins Cuban lawmaker Mariela Castro in support of legalizing gay marriage in the country. Mariela Castro is the daughter of Raul Castro — Diaz-Canel's predecessor and the current leader of the Communist Party — and the niece of Fidel Castro.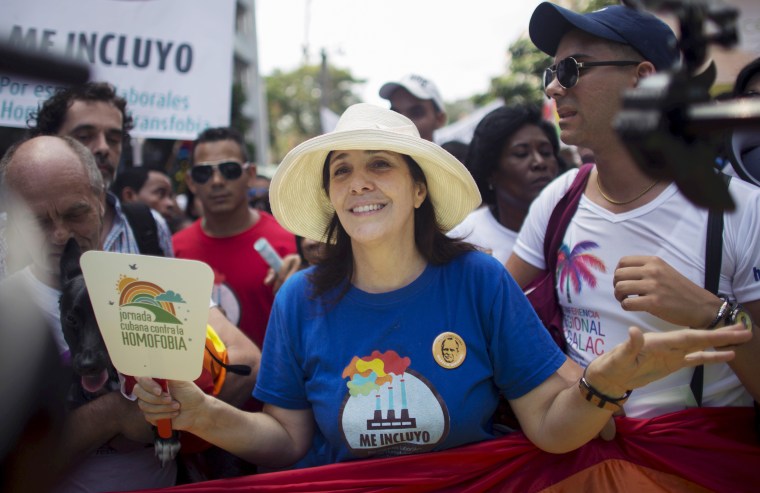 At a news conference in May, Mariela Castro said she would push for same-sex marriage to be included in the country's constitutional reform process, which began in July. She also spoke of the need for tougher sanctions for anti-LGBTQ violence, according to Latin American news outlet Telesur.
Mariela Castro has been a longtime advocate for LGBTQ rights in Cuba and serves as director of the National Center for Sex Education, a Havana-based LGBTQ advocacy and educational organization. She also leads the annual march against homophobia and transphobia in Havana, and her status as a staunch supporter for LGBTQ rights was the subject of a 2016 HBO documentary, "Mariela Castro's March: Cuba's LGBT Revolution."