Budding rap artist and fashion trendsetter Lil Peep died on Wednesday of a suspected overdose of Xanax in his tour bus ahead of a performance in Tucson, Arizona.
The musician, whose real name was Gustav Ahr, spoke candidly about being bisexual and about his battles with mental illness. His first full-length album, "Come Over When You're Sober, Part 1," was a confessional project that explored themes of substance abuse, suicide and depression.
His tragic death is a reminder of the mental and physical health disparities bisexual people face.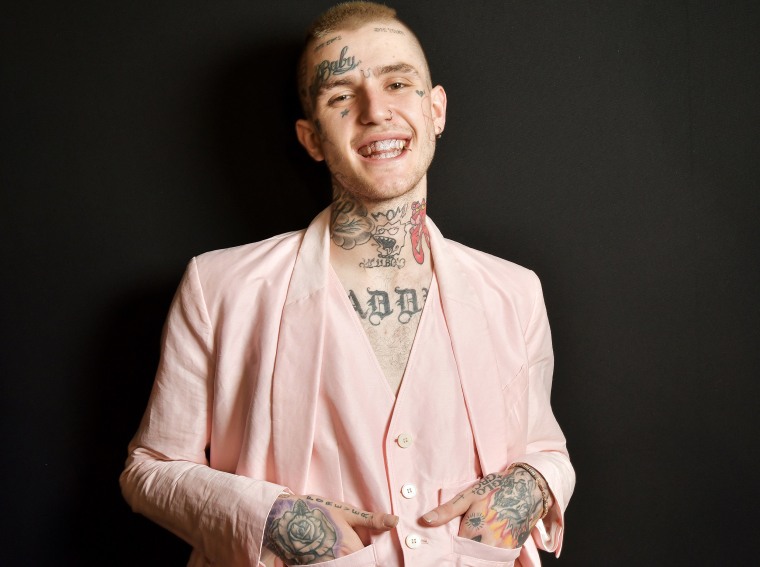 Heron Greenesmith, a policy attorney who has been working for almost a decade on LGBTQ policy with a focus on the bisexual community, told NBC News there is a significant amount of evidence showing bisexual people have particular mental health struggles that distinguish them from heterosexual, lesbian and gay populations.
"We never know what contributes to someone's death," Greenesmith said of Ahr's passing, but we have a lot of evidence showing bisexual people have particular mental health disparities."
Greenesmith contributed to a 2016 report titled "Invisible Majority: The Disparities Facing Bisexual People and How to Remedy Them" that studied some of these unique challenges, which include higher rates of suicidality and mood disorders.
"In some cases, the differences are incredibly striking," Greenesmith said. "Fifty-six percent of women who report having sex with men and women report having a mood disorder, compared to 30 percent of heterosexual women. There is also a higher prevalence for anxiety disorders in both bisexual men and bisexual women."
Greenesmith said ostracization in predominantly heterosexual spaces and traditional LGBTQ spaces also contributes to bisexual mental health disparities, something corroborated by a recent American University study.
"Bisexual people are often invisible, rejected, invalidated [and] stigmatized in the heterosexual community as well as the traditional LGBTQ communities," Ethan Mereish, an assistant professor at American University and the study's lead author, told NBC News in a September interview. "Given that isolation and discrimination, bi people might be experiencing increase factors that might make them more lonely or isolated."
Greenesmith said one way to reverse these statistics is to make mental health services more inclusive and more prepared to deal with explicitly bisexual issues.
"One concrete way people can support bi folks' mental health is to acknowledge our differences and openly welcome us into the practice," she said. "That can be with a poster welcoming bisexual people. But there needs to be explicit recognition of bisexual people and our differences."
She also said it is good for bisexual people to see other openly bisexual succeeding, something Ahr provided for many.
"I can certainly with confidence say that invisibility and lack of positive role models makes it difficult for people to find hope to see a path to success," she said.
Meanwhile, those who worked with and were close to Ahr are mourning his sudden death. Sarah Stennett, who runs First Access Entertainment, a company that previously worked with Ahr, said in a statement that she was "shocked and heartbroken."
"He was highly intelligent, hugely creative, massively charismatic, gentle and charming," she said. "He had huge ambition and his career was flourishing."