Leslie Gibson came under fire this week for maligning two teen survivors of the mass shooting in Parkland, Florida. His comments may have gone unnoticed if he hadn't been running unopposed for a seat in the Maine House of Representatives.
He got some company Thursday.
Democrat Eryn Gilchrist decided to take him on, filing her candidacy just before the 5 p.m. deadline.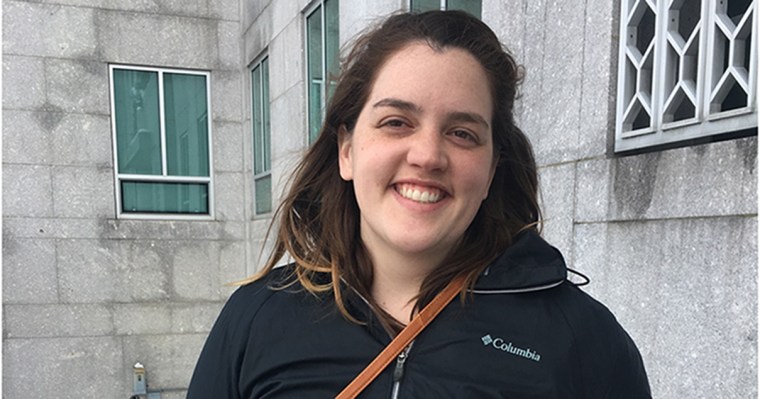 Gibson, a candidate in the state's 57th district, provoked outrage after he took to Twitter to attack Emma Gonzalez and David Hogg, who have emerged as prominent voices for stricter gun control in the wake of the Feb. 14 attack at Marjory Stoneman Douglas High School that left 17 students and staff dead.
Gibson called Gonzalez, who is openly bisexual, a "skinhead lesbian," and Hogg a "bald-faced liar." Gibson has since deactivated his Twitter account.
Following the backlash, Hogg tweeted out a call to his social media following on Wednesday for someone in Maine, Democrat or Republican, to oppose Gibson.
Gilchrist, 28, was already in the process of answering that call. She had spent the past week collecting the necessary signatures to get her name on the November ballot, and she credited Gibson's inflammatory remarks as the driving force behind her decision to run.
"I never thought I would run for office, and I was perfectly content with just remaining a member of the community, but after reading Mr. Gibson's comments I thought that the people of Greene and Sabattus deserved a representative who will respect people and try to work through their differences to make our lives better," Gilchrist said in a statement. "That's what I pledge to do if I am lucky enough to be elected, and I look forward to working hard over the next several months to earn the trust and support of people throughout my community."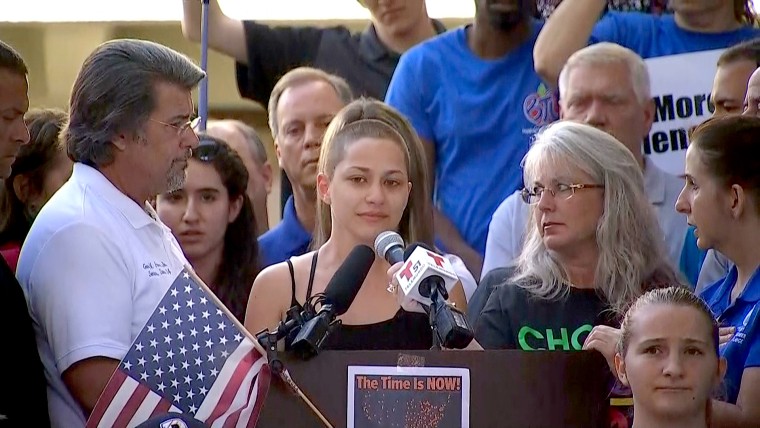 Gilchrist has already garnered the enthusiastic backing of the Maine Democratic Party.
"We are excited to have Eryn enter this race," Phil Bartlett, the party's chairman, said in a statement. "We know that she will be a champion for the people of Sabattus and Greene in the State House and will work hard to ensure that what happens in Augusta improves the lives of her neighbors and community members."
Rep. Sara Gideon, the speaker of the Maine House, also expressed her support for Gilchrist.
"We could not be happier to have Eryn run," Gideon said in a statement. "She is a concerned member of her community who cares about the future of her neighbors — and, like many other Democrats across Maine, she's now stepping up to help them."
Gilchrist lives in Greene, Maine, with her husband and works at a medical device company in Bowdoin. She is a graduate of Bates College in Lewiston, Maine.
Another Democrat, David Gilbert, the chair of the Sabattus Town Planning Board, had also submitted his papers ahead of the deadline but has since withdrawn and thrown his support behind Gilchrist.
Gibson has since issued an apology to Gonzalez, according to Maine's Sun Journal.
"Emma, my name is Les Gibson from Maine. I would like to extend to you my most sincere apology for how I addressed you," Gibson stated, according to The Sun Journal. "It was wrong and unacceptable.
"The Maine Republican Party did not immediately respond to a request for comment.