A former Alabama deputy who resigned from the sheriff's office after being investigated for homophobic Facebook comments, posted on a story about the suicide of a gay teenager, has been hired as a police officer with a different Alabama law enforcement agency.
Jeff Graves was hired by the Owens Cross Roads Police Department, which has five full time and two part-time officers, according to NBC affiliate WAFF.
Police Chief Jason Dobbins told the station that Graves has shown remorse and deserves a second chance. Dobbins said he is confident Graves will perform his job duties without bias.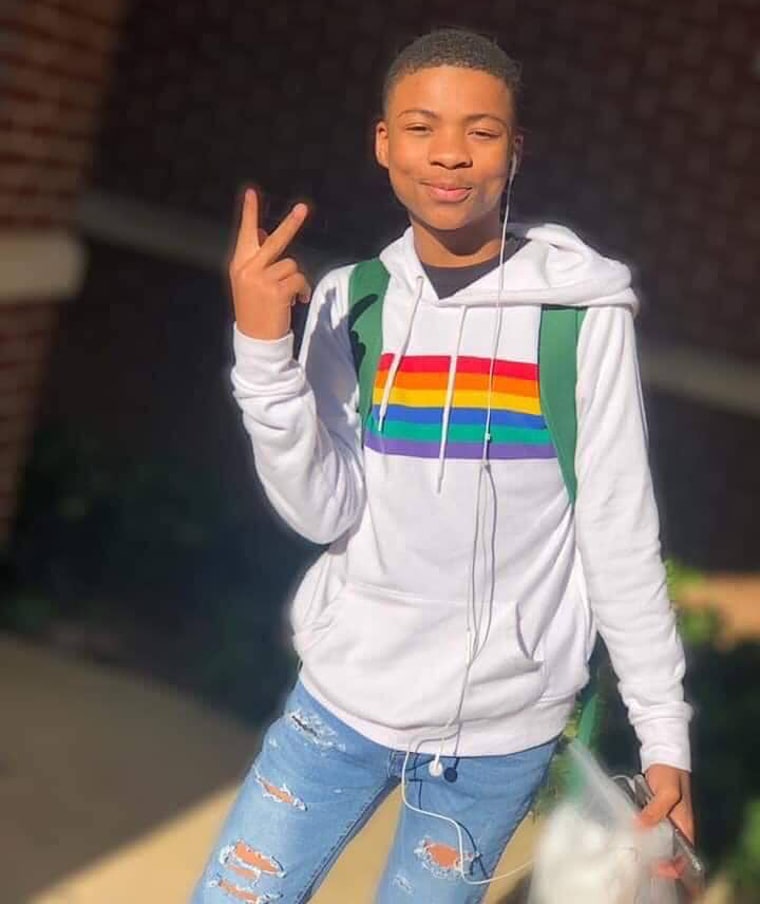 "Officer Graves may not have the same views as everyone else, but that doesn't prevent him from doing his job as an officer," Dobbins said. "He's going to make a great addition to our department."
Graves resigned as a Madison County sheriff's deputy in May. He was placed on administrative leave in April amid an investigation into his social media comments on a story about the death of 15-year-old Nigel Shelby, who was a freshman at Huntsville High School in Alabama.
Shelby died on April 18. His mother told NBC News he was being bullied over his sexuality.
In a now deleted comment to a WZDX-TV Facebook post about Shelby's suicide, Graves wrote that he is "seriously offended" by the LGBTQ movement, which he said should stand for "Liberty Guns Bible Trump BBQ," according to a screenshot obtained by WAFF.
An internal investigation "uncovered multiple violations of both County and Sheriff's Office policies," Madison County Sheriff Kevin Turner said in a statement in May, without elaborating.
Dobbins did not immediately return NBC News' request for comment.
If you or someone you know is in crisis, call the National Suicide Prevention Lifeline at 800-273-8255, text HOME to 741741 or visit SpeakingOfSuicide.com/resources for additional resources.