Many in America's lesbian, gay, bisexual, transgender and queer community -- a traditionally loyal Democratic voting bloc -- mourned Tuesday night into early Wednesday morning, shocked by the news that Republican Donald Trump was elected president, a candidate exit polls showed they largely disfavored.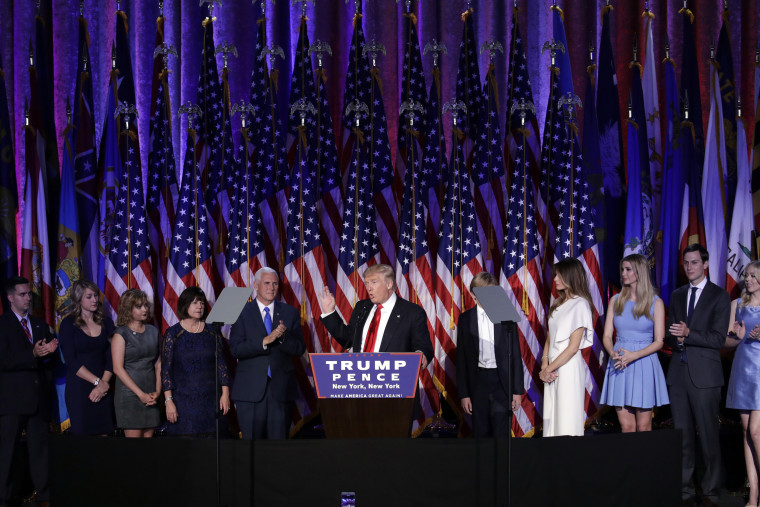 "This is a crucial moment for our nation and for the LGBTQ movement," Chad Griffin, president of the Human Rights Campaign, said in a statement. "The election of a man who stands opposed to our most fundamental values has left us all stunned."
Looking beyond the presidential race, however, Election Day proved to be a mixed bag for the LGBTQ community, one including a number of unprecedented turns for openly LGBTQ candidates and the defeat of a Republican governor who gained national notoriety for ushering in anti-LGBTQ legislation.
For more than 150 openly LGBTQ candidates (191 by at least one estimate), this election year represented a sea change: LGBTQ politicians are increasingly being viewed according to their platforms rather than pigeonholed for their gender identity and sexual orientation. Though many of the openly LGBTQ candidates did not win on Tuesday, even some of the losses represented progress.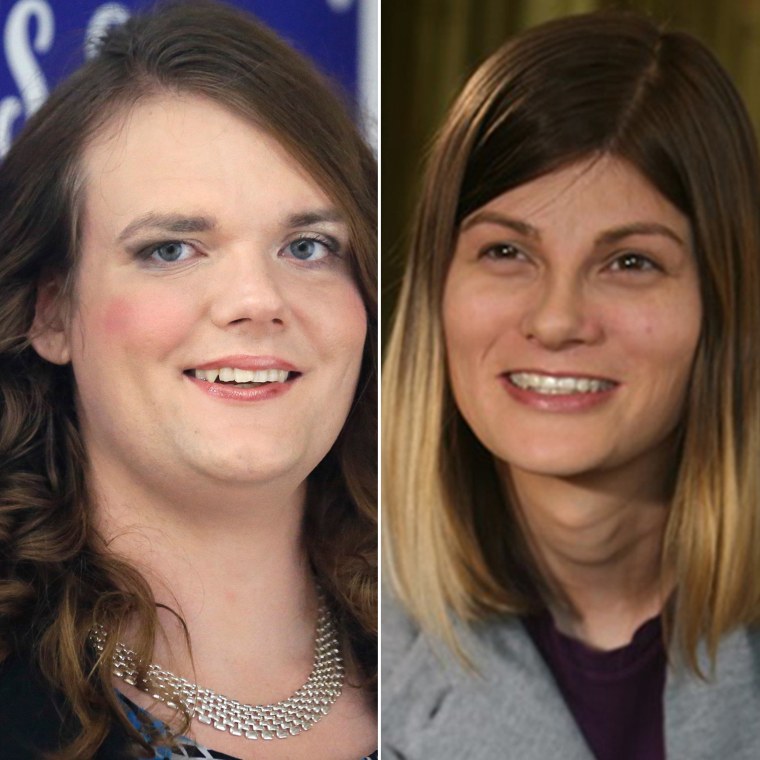 Democrats Misty Plowright and Misty Snow, the first transgender candidates to win primaries on a major party's ticket, endured landslide losses against conservative Republican opponents. But their campaigns, primary wins and national media coverage helped pave a future path for trans people in politics.
And in perhaps the most history-making news to come through for the LGBTQ community this election, Democrat Kate Brown of Oregon became the very first openly LGBTQ person to be elected governor of a U.S. state. After learning of her 51 percent win, Brown doubled down with fearless references to her outsider status on twitter.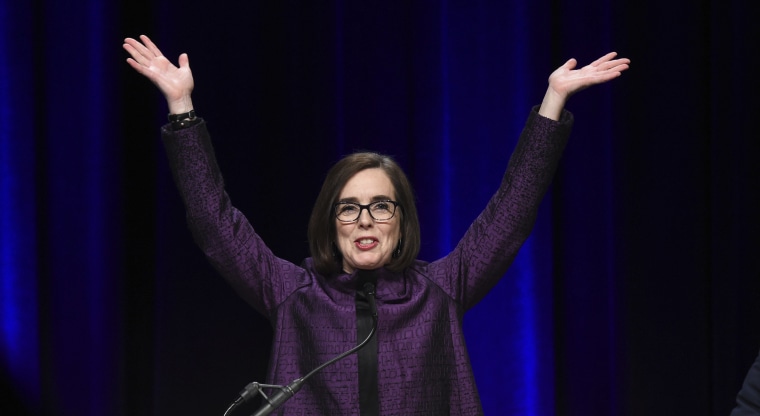 "25 years ago, I chose a life of public service because I wanted to be a voice for the voiceless," Brown wrote in a series of short tweets early Wednesday morning. "I vowed I would do everything I could to make sure no one has to face discrimination or live in fear."
Aisha Moodie-Mills, executive director of the Gay & Lesbian Victory Fund, called Brown's win "one for the history books."
"While the LGBT community will forever recognize Governor Brown as a historic first, most Oregonians will remember her strong leadership and support for issues that matter most to their lives," Moodie-Mills said in a statement Tuesday night. "They made an outstanding choice in electing Governor Brown."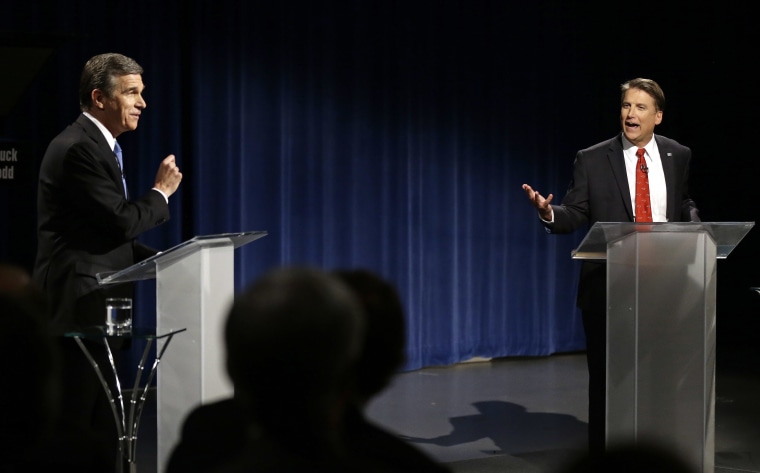 But Brown's historic win was hardly the only victory for the LGBTQ community and their allies. Democrat Roy Cooper has claimed victory over incumbent North Carolina Governor Pat McCrory, who gained national notoriety for signing the state's discriminatory House Bill 2, which restricted bathroom access for transgender people. While NBC News has not yet officially called this race for Cooper (as of Wednesday afternoon), many in the Tar Heel State are already celebrating.
The results for openly LGBTQ candidates in congressional races were a mixed bag. It was a clean sweep for LGBTQ incumbents, with Sean Patrick Maloney of New York (D), Kyrsten Sinema of Arizona (D), Mark Pocan of Wisconsin (D), Mark Takano of California (D), David Cicilline of Rhode Island (D) and Jared Polis of Colorado (D) all winning reelection to the U.S. House of Representatives.
Newcomers, however, did not fare as well. Brady Piñero Walkinshaw of Washington (D), Matt Heinz of Arizona (D), Al McAffrey of Oklahoma (D), Angie Craig of Minnesota (D), Misty Plowright of Colorado (D), Bao Nguyen of California (D), Denise Juneau of Montana (D), Clay Cope of Connecticut (R ) and Paul Babeu of Arizona (R ) all lost their bids for seats in the U.S. House of Representatives, and Jim Gray of Kentucky (D) and Misty Snow of Utah (D) lost their U.S. Senate races.
Some local elections took small steps toward making big change in terms of LGBTQ representation. Florida doubled its number of openly LGBTQ legislators in the statehouse with the election of Carlos Guillermo Smith, who alongside winning incumbent David Richardson became one of just two openly gay state legislators in the Sunshine State.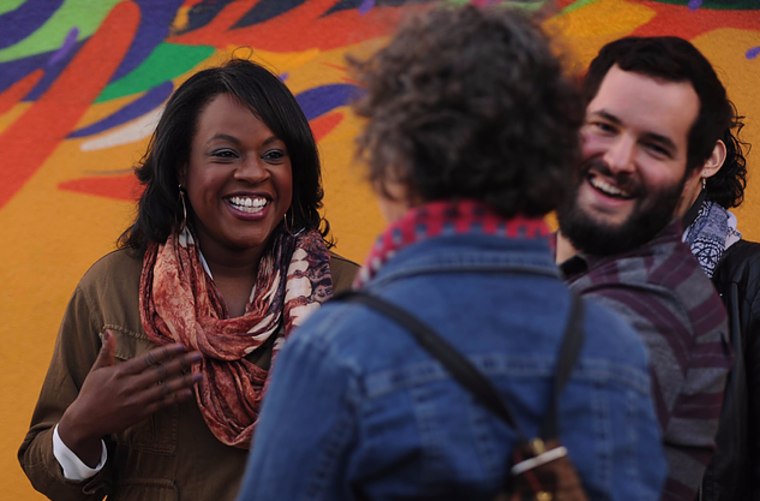 Scattered statehouse victories provided some comfort in other states, too. Leslie Herod's incredible 87 percent landslide win -- seemingly surprising even herself -- in Colorado made her the state's first black LGBTQ state representative.
"[Herod's] election Tuesday is a sign voters reject the divisive rhetoric championed by Donald Trump and others this campaign season," Moodie-Mills, of the Gay and Lesbian Victory Fund, said. "And instead demand optimistic and thoughtful leaders that can unify communities."
And in an overwhelmingly somber statement released following Tuesday's election results, Chad Griffin of the Human Rights Campaign also communicated a glimmer of hope.
"Despite the outcome of this presidential race, we know that the tide has irreversibly turned in favor of LGBTQ equality," he said.