For more than 10 minutes, Ashlee Marie Preston said she stood outside an upscale West Hollywood restaurant watching patrons walk in, one after another, while she was told to wait on the side near security officers.It was 9:45 p.m. on a recent Tuesday night, and she said she was on time for her reservation.
Preston, 32, is a Kentucky native working as a public relations consultant in Los Angeles, and she is a transgender woman of color. That last part, she said, did not escape the attention of the man working the door.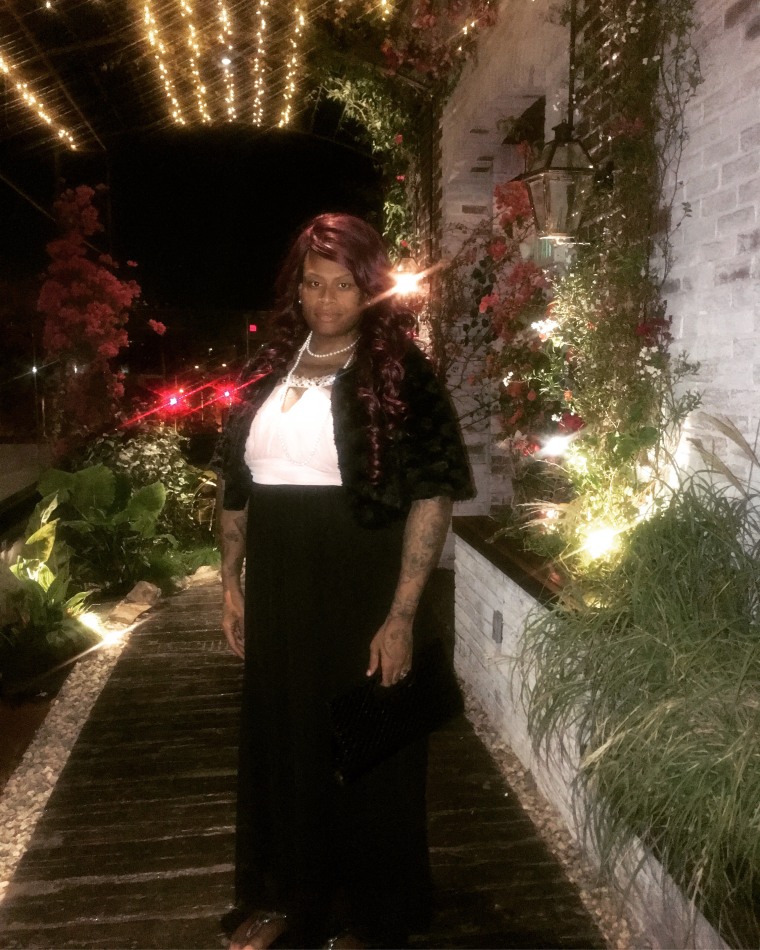 "Staring at me with a confused expression, [he] asked if he could help me," she wrote in an email to NBC Out. "I told him I had reservations. He asked my name, and I told him. Struggling with my pronouns, he said that I didn't have one."
Preston said it was clear the man working the restaurant's door could not decide whether to call her "ma'am" or "sir" as he tried to convince her the restaurant did not have a record of her reservation, then that the reservation system "must be down," and finally that "someone important" had rented out the space, suggesting she "check in with someone tomorrow."
Preston's experience of feeling "othered" is hardly a unique one for transgender Americans, and there are recent examples aplenty.
Earlier this month, on an episode of the CBS reality program "Survivor," an example was broadcast for the whole country to witness when castaway Zeke Smith was outed as transgender by competitor Jeff Varner. Varner's attempt to prove Smith was deceiving the group backfired, and he soon regretted his decision and voluntarily agreed to leave the show without the standard vote.
There have also been a slew of bills and lawsuits across the U.S. involving which public facilities transgender people can use. Just last week, the Republican governor of Texas expressed support for a so-called "bathroom bill" that critics consider discriminatory against transgender people.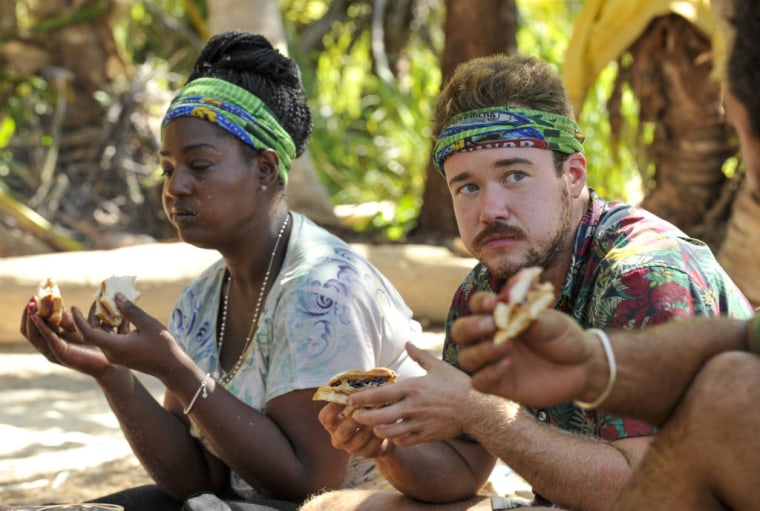 Preston said what she expected at the West Hollywood restaurant — as she waited outside the door and when she was finally allowed to sit and dine — is what Zeke Smith expected on "Survivor" and what trans people who seek to use public facilities that align with their gender identity expect: respect and acceptance.
According to Preston, she was "othered" both for her race and her gender identity, and she said the server and an assistant manager each addressed her with condescension. Her friend Rachel, she noted, who arrived after her and is a "gorgeous, blue-eyed, blond girl" had "no problems coming up to the table."
"These places work a little different," she said the waiter told her when she was seated at her table, alleging he took the menu from her hand and "highlighted the discounted items." She said he implied "I wasn't financially able to cover our meal."
And that wasn't all, Preston said, adding that when she summoned a manager to file a complaint, it fell on deaf ears.
"I explained that I felt I was being profiled, and without me mentioning anything about gender, he said, 'I don't think that's likely. Laverne Cox has eaten here before.'" She claimed the manager "immediately gaslighted me and discredited everything I said."
Preston, who said she spent more than $100 on that dinner and left a generous gratuity, went public with her story on Facebook and wrote her own account for the website WEHOville.
NBC Out called and emailed the restaurant and its management company multiple times over a span of several days seeking a comment and received no response at press time.
Transgender people have been increasingly visible over the last several years — in media, politics and public life — but, according to Jay Wu, media relations manager for the National Center for Transgender Equality (NCTE), that has both its advantages and disadvantages.
"As more people get to know transgender neighbors, coworkers, and friends, they are more likely to realize that transgender people are just people, rather than believing demonizing myths about us," Wu told NBC Out via email. "Unfortunately, increased visibility doesn't mean that harassment and discrimination vanish overnight, and in some cases might even lead to backlash."
"Transgender people continue to face disproportionately negative outcomes in even the most basic areas of life, including obtaining housing, going to school, or getting a job. The effects of other forms of discrimination hit transgender people of color, undocumented transgender people, and transgender people with disabilities especially hard," Wu added.
Wu noted that what allegedly happened to Preston is an all-too-common experience, as shown in the U.S. Transgender Survey NCTE conducted. Jillian Weiss, executive director of the Transgender Legal Defense and Education Fund, agreed.
"Studies show, and it has also been our experience at Transgender Legal, that trans women of color receive more and worse harassment, discrimination and violence than other groups," Weiss told NBC Out while discussing Preston's claims. She blamed this trend on "people who lack the cultural sensitivity to understand the differences of others."
"The intersectional effect of transphobia, racism, income inequality and overcriminalization means that these women will all too often have an experience like this," Weiss added. "Then, to add insult to injury, when they complain, they are seen as irrationally angry."
Preston said she kept her cool throughout her experience at the upscale restaurant, but she conceded the "othering" does provoke anger.
"As a trans woman of color, my visibility and very existence is disruptive to our cis[gender], heteronormative society. The public perception is that if I am trans in a hotel, I must be an escort. If I am in an upscale place, I must be there to solicit men. If I [am] walking down the street, I'm welcoming men to approach me for sex, because of the economic challenges that most trans people of color typically face. If I'm in a posh sit-down restaurant, my ability to pay is questionable," she lamented.
Preston told NBC Out the presence of transgender women of color is "always met with suspicion."
"There are those that make it their mission to erase trans people by denying us access and refusing to allow us to hold space," she said. "I want other trans people who experience these acts of bias and discrimination on a regular basis to know that it is not okay. They are worthy of being treated with dignity and respect."
Preston said "speaking up and speaking out," as she has decided to do, "is an act of resistance and deeply necessary if we are to ever shift the injustices that limit us as a community."
Dawn Ennis is an award-winning journalist who was the first transgender person to come out in a network TV newsroom. She is on YouTube andTwitter and blogs at lifeafterdawn.com.