When Samuel Brinton read the headlines about McKrae Game — a former leader with the South Carolina "conversion therapy" ministry Hope for Wholeness — coming out as gay and renouncing the "ex-gay" ministry he helped lead, Brinton was anything but surprised.
"As I track hundreds of these conversion therapists, I am just waiting for them to come back out and recognize just how much damage they've done," said Brinton, a survivor of conversion therapy and now head of advocacy and government affairs at the LGBTQ crisis prevention group The Trevor Project.
According to The Post and Courier of Charleston, South Carolina, which published an interview with Game last week that made national news, Game came out in June and has been reckoning with the consequences ever since.
"I was a religious zealot that hurt people," Game told the newspaper. "People said they attempted suicide over me and the things I said to them. People, I know, are in therapy because of me. Why would I want that to continue?"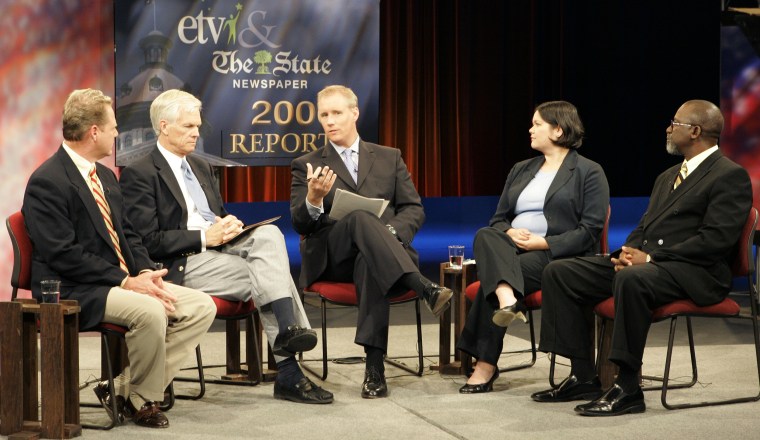 Conversion therapy, sometimes called "ex-gay therapy" or "reparative therapy," is the pseudoscientific and often religious practice that purports to change a person's sexual orientation or gender identity. The contentious practice has been condemned by nearly every major medical association and has been associated with increased rates of suicide attempts.
In his coming out story, Game told The Post and Courier that, having grown up as a Southern Baptist in South Carolina, "homosexuality and Christianity didn't go together," and he was taught that being straight was a ticket to heaven, "and not hell."
Brinton, who is nonbinary and uses they/them pronouns, said South Carolina youth in crisis reach out to The Trevor Project "every single day."
"So there is no question in my mind that because of his work, he has truly scarred, emotionally scarred, many, many, many LGBTQ youth," Brinton added.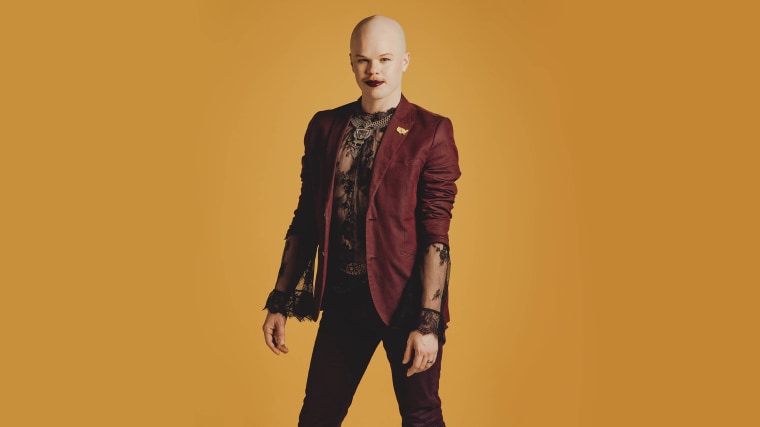 Brinton said they, too, grew up in a faith tradition that reacted with horror when they came out, and that they, too, once identified as "ex-gay."
"I will never forget my second coming out," Brinton said. However, exhibiting grace toward their former tormenters has been part of their healing process.
"I come from a faith tradition, and I have found that forgiveness is a very important part of my healing," Brinton explained. "Forgiving my parents for putting me through conversion therapy, forgiving my conversion therapist for believing he could change me, or force me to change, or forgiving my church and community for not protecting me when they had the chance."
"I think the same thing will have to happen for a lot of individuals around McKrae," Brinton said.
'False advertising'
Brinton said it is unsurprising that so many formerly prominent "ex-gay" practitioners have come out, or been outed, as gay, because the service they are selling is a fraudulent one.
"I loved that he called it 'false advertising,' because it puts it in a business perspective," Brinton said of Game's interview with The Post and Courier. "Not only is it harming youth, it is stealing money from well-meaning parents who want to save their children's lives but in reality are actually just hurting them."
It's not just McKrae Game. In the past two years alone, there were Norman Goldwasser, the South Florida conversion therapist who was accused of using the screen name "hotnhairy72" to solicit hookups on Manhunt and Gay Bear Nation, and David Matheson, a Mormon conversion therapist from New Jersey who renounced his work and wrote on Facebook that "it was time for me to affirm myself as gay."
In 2014, the National Center for Lesbian Rights published an open letter from nine former conversion therapists, including several from the now-shuttered ex-gay ministry Exodus International, who called for a ban on conversion therapy.
These ex-ex-gay activists wrote that they "once believed that there was something morally wrong and psychologically 'broken' about being LGBT," as per their understanding of Christianity.
"We once believed that sexual orientation or gender identity were somehow chosen or could be changed," they wrote. "We know better now."
"Looking back, we were just believing (and sometimes teaching) what we had been taught — that our identity needed mending. We grew up being told that being LGBT was disordered, sick, mentally ill, sinful, and displeasing to God. We grew up being told that loving, same-sex relationships were shallow, lust-driven, deceived, disordered, and impossible."
"In light of this, we now stand united in our conviction that conversion therapy is not 'therapy,' but is instead both ineffective and harmful."
If the exodus from ex-gay ministries seems steady, so is the stubborn insistence by some in the religious community that prayer and "conversion therapy" can change a person's innate sense of sexuality or gender identity.
"There are throngs of former conversion therapists and leaders who have recanted their work," Brinton said. "At the same time, we still know that there are hundreds and potentially thousands of conversion therapists that practice every day."
Exodus from 'Exodus'
Randy Thomas, executive director at Thrive LGBT+, was once an executive with Exodus International, which closed in 2013 after its founder renounced conversion therapy and came out as bisexual. Today, Thomas lives as an out gay man in Florida with his partner. He said his first thought when Game came out in the Post and Courier was "hallelujah."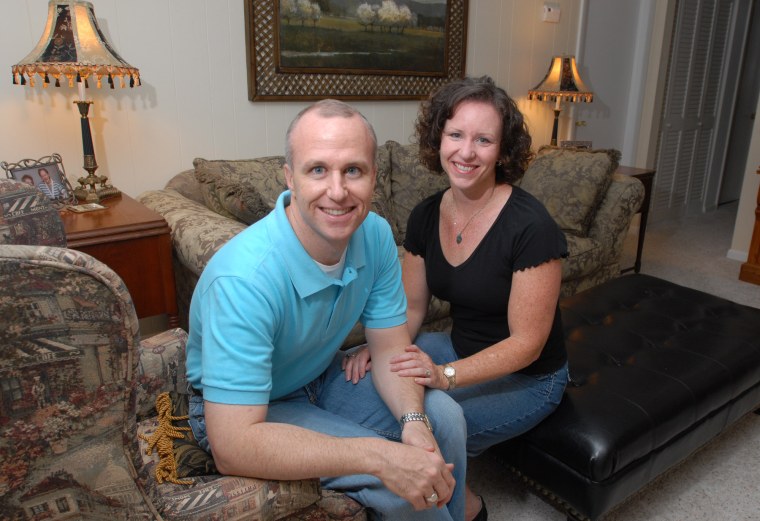 "I have known McKrae for a very long time, so to see him bravely face these very difficult questions, and actually be open to re-evaluating his life, that's amazing," he said.
"I was out for the first time in the '80s," Thomas said. "I was a young gay man, but you know just because you come out, doesn't mean you were healthy."
In the early 1990s, he relocated to Arlington, Texas, where he was born again as an evangelical Christian. "That 'born-again Christian' has a lot of strings attached," Thomas said.
"It was appealing to me because at that point I had only known an abusive household growing up," Thomas said. "I had only known a very unhealthy party life after being thrown out of the house for being gay, and here were a bunch of sober people offering me answers for everything — and it offered me my first grounding, without realizing it was killing off part of who I was."
Thomas quickly became a leader within Exodus International, where Game also worked as a regional representative. "It was the first time in my life that people asked me to speak, and affirmed me, and gave me attention," Thomas said. "It was a desperate, kind of unhealthy need for community and attention, and I got that."
"I spent the next 23 years incorporating a systemic stigma against LGBT+ people into my life," Thomas added.
But eventually, it started to ring hollow. Thomas' same-sex attractions persisted. And Exodus International closed in 2013 after its leader, Alan Chambers, renounced conversion therapy.
"I really studied what I was saying and doing and believing, and realized when it comes to my faith in Christ, Jesus was nothing but love and affirmation, and he never offered condemnation of any group except religious, legalistic leaders," Thomas said.
He pointed to a "misinterpretation of six particular passages in the Bible" that he said "have been used to disenfranchise LGBTQ people from culture and public policy, and it has become so systemic that it is hard to pin down the roots."
"And then I realized that Jesus had never condemned me," Thomas said. After other ex-gay friends turned "on a dime" against him, Thomas said he felt humbled and humiliated. "I had spent so much time of my life becoming a religious leader that Jesus probably would have spoken out against."
Randy Thomas came out as gay, again, in 2015.
Conversion therapy bans, or winning hearts and minds?
Increasingly, states and jurisdictions around the country are passing bans on conversion therapy for minors. The Trevor Project has led an effort called 50 Bills, 50 States that aims to ban the practice for minors in every U.S. state.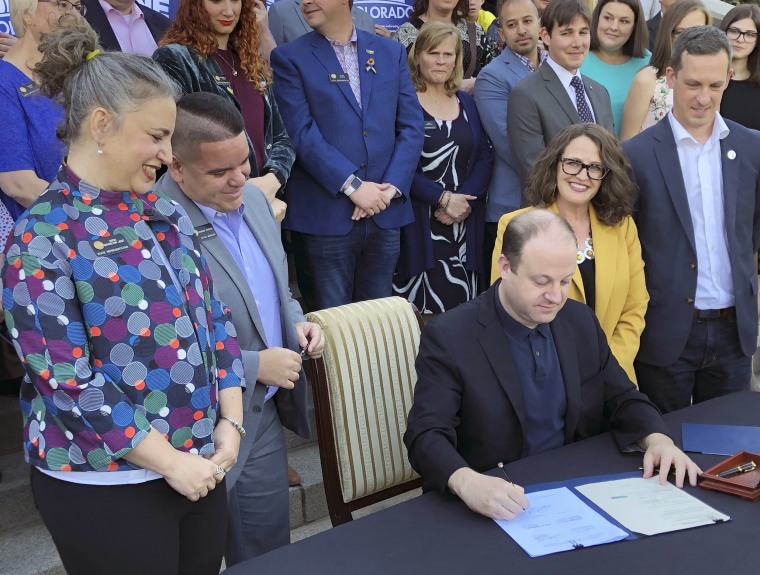 Rep. Sean Patrick Maloney, D-N.Y., proposed a bill that would prohibit the use of Medicaid funding for conversion therapy. Eighteen states plus the District of Columbia have banned the practice for minors, according to the Movement Advancement Project, though a slim majority of Americans still live in jurisdictions where conversion therapy is still legal for minors.
But bans can't do it all, according to Brinton, and freedom of religion will always grant some leeway for the devout to counsel their flock to reject homosexuality if that is their theological interpretation.
So LGBTQ advocates must also win the argument, and the best way is to take a three-track approach, Brinton said. First, cite the overwhelming scientific consensus that conversion therapy is a sham.
"It's just like the placebo effect," Brinton said. "They may believe they are converted, but science is not on their side."
Second, opponents must tell the story of the harm done to children, in terms of depression and suicidal ideation.
Third, Brinton said, we must listen to those who speak out against the practice. "Many of my friends identify as ex-gay, and I sit there waiting and listening to them, ready for whatever conversation they are ready to have."
"For a period of my life, I identified as ex-gay and came back out, and I wish people had been there to talk to me when I was ex-gay, because I felt rejected by both communities," Brinton said. "I was rejected by the gay community, becuase they believed I was a hypocrite, and I was rejected by the straight community."
"It feels like the worst Venn diagram of your life, that neither side wants to claim you," Brinton said.
Thomas said he can "personally relate to not being Christian enough for Christians, not being gay enough for the LGBTQ community."
"But I am at a point where I am who I am," Thomas said, "And one thing I know about the LGBTQ community now that I am a member, is that our community honestly, genuinely respects each other's journey."
"I have experienced more grace with LGBTQ community already than I ever experienced in the church," he added.