"It was a good landing," Donald Zarda told a TV reporter as he unstrapped his helmet after landing safely on the ground in Castelo, Brazil, where he was competing in the 2013 World Wingsuit Race. "Any landing you walk away from is a good landing."
At that time, Zarda was 43 years old. He had taken up BASE-jumping just a few years earlier and had been skydiving for more than 20 years. Extreme sports, especially skydiving, were his life's passion, according to his family, and they were also the cause of his untimely death in 2014, four years before a landmark gay-rights lawsuit would be decided in his favor.
"ABSOLUTELY MORTIFIED"
In 2010, while working as a skydiving instructor at Altitude Express in New York, Zarda told a female student that he was gay. According to legal documents, he often informed his female clients of his sexual orientation to "mitigate any awkwardness that might arise from the fact that he was strapped tightly" to them during a tandem skydive.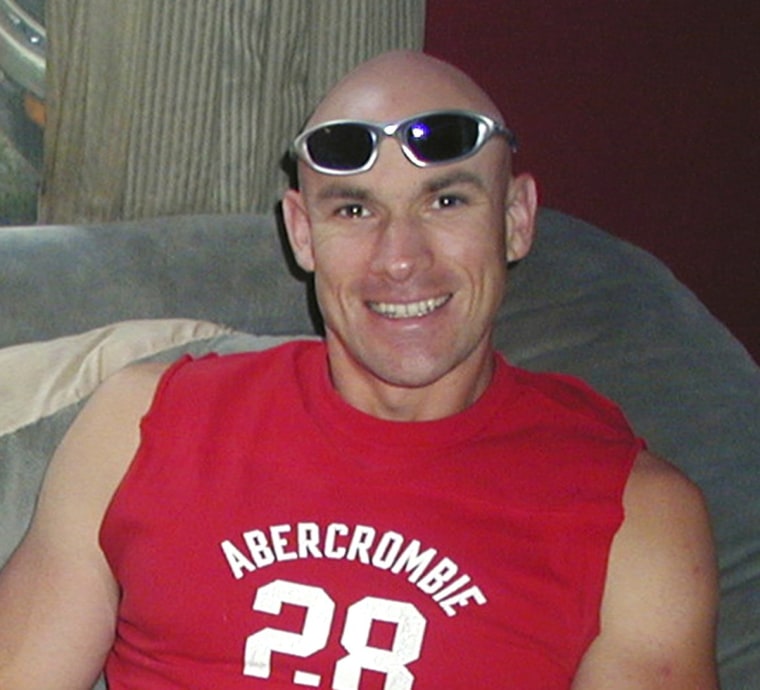 In this particular instance, however, his disclosure backfired. The woman informed her boyfriend about Zarda's comment, and her boyfriend in turn complained to Altitude Express, which promptly fired Zarda.
When Zarda found out the student had also accused him of inappropriately touching her during their skydive, he was "absolutely mortified," according to William Allen Moore, Zarda's former partner.
Citing Zarda's professionalism and obsession with safety, Moore said there was "absolutely no way" Zarda would have touched anyone inappropriately.
In September 2010, Zarda filed a lawsuit against his former employer claiming the company violated Title VII of the Civil Rights Act of 1964 by discriminating against him because of his sexual orientation.
ALL ABOUT "DON"
Zarda and Moore met nearly 20 years ago in Dallas, Texas, when they were 30 and 26, respectively. Zarda had been working at a skydiving company near Austin at the time. Moore recalled meeting the "very handsome, Greek god" in a Dallas club and said they immediately hit it off.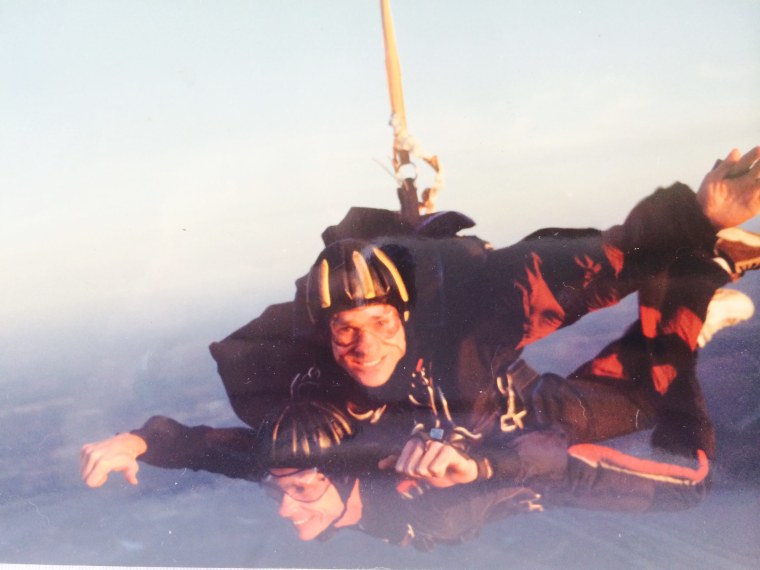 Looking back, Moore said he was not surprised when the very next morning Zarda invited him to go skydiving. Moore has jumped 10 times since that first jump with Zarda. "He was the person you wanted to go with if you ever went skydiving," Moore said.
Zarda lived a rather nomadic lifestyle, jumping from one place to the next, from one continent to another, Moore said. As Zarda traveled and skydived around the world over the years, Moore would often accompany him.
The third of four children, Zarda grew up on a Missouri estate where horses, chickens and stray cats were commonplace. Anyone who knew "Don," as he was affectionately known by his friends and family, knew that he loved animals, according to Moore. The couple had even shared six cats in their Dallas home.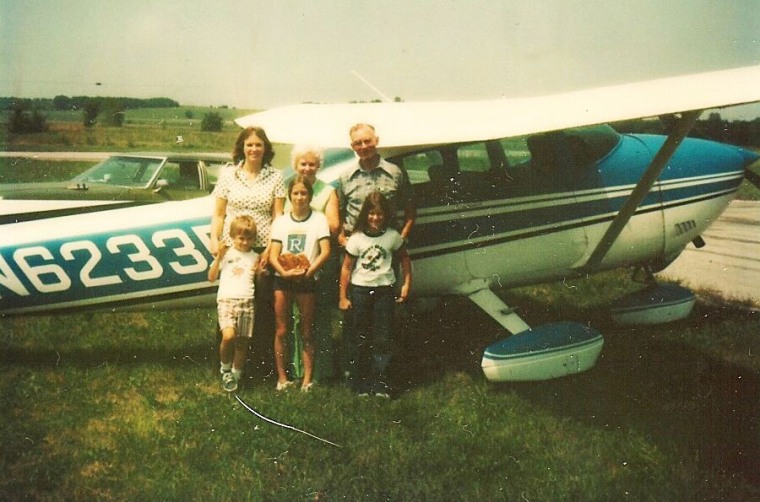 From extreme sports to sharpshooting to computer networking, Zarda's younger sister, Melissa, described him as a jack-of-all-trades.
"He was incredibly smart. That's the first thing anybody would say," Melissa Zarda said of her big brother. "I remember playing with cars and trucks, while he would be wiring circuit boards and drawing blueprints as a little kid."
She said her brother attended Wentworth Military Academy and College in Lexington, Missouri, as a teenager but never finished his training at the military junior college. Shortly after, he left home, picking up odd jobs wherever he could find them.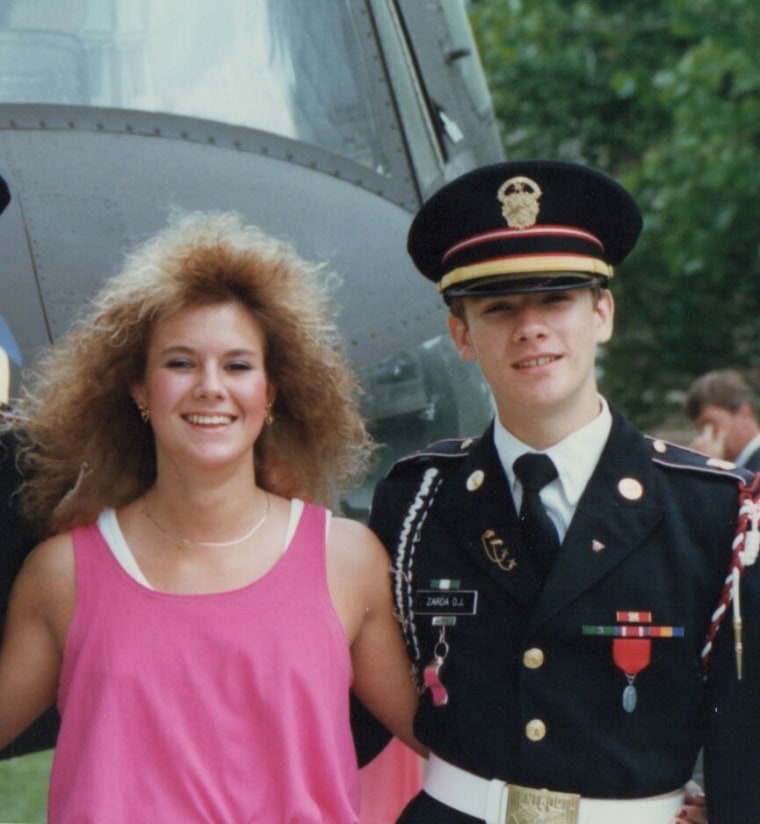 Melissa Zarda recalled a time when her brother, then in his mid-20s, had been away for several months, and when he finally returned home, he came out as gay to the family.
"It was a non-event," she laughed, saying everyone had already suspected he was gay and was just waiting for him to come out. "I think he was kind of disappointed nobody had any big questions."
"We went to the park afterwards, and he was driving, and we came up to a stoplight. I told him to go straight, and he responded, tongue-in-cheek, that he could only go forward," she added.
Zarda was a "big civil rights proponent" and an active member of Dallas' LGBTQ community, according to Moore. He was also a bit of a rebel and enjoyed breaking stereotypes and gender norms, Moore added.
Moore recalled a time when Zarda broke his leg on a jump while in New York. At the hospital, the doctor asked him what color cast he wanted. "Pink," he responded matter-of-factly. Moore recalled the tall, athletic Zarda hopping around for months with his bright pink cast and matching toenails.
"A WEIGHT HE CARRIED"
By his early 20s, Zarda had decided skydiving was not just a phase, but one of his life's greatest passions, and he wanted to make a career out of the sport.
"From the moment of his first jump, he was hooked. It was like a switch went off," Melissa Zarda said. "He sold whatever he could [in order to get] all the certifications, classes, you name it."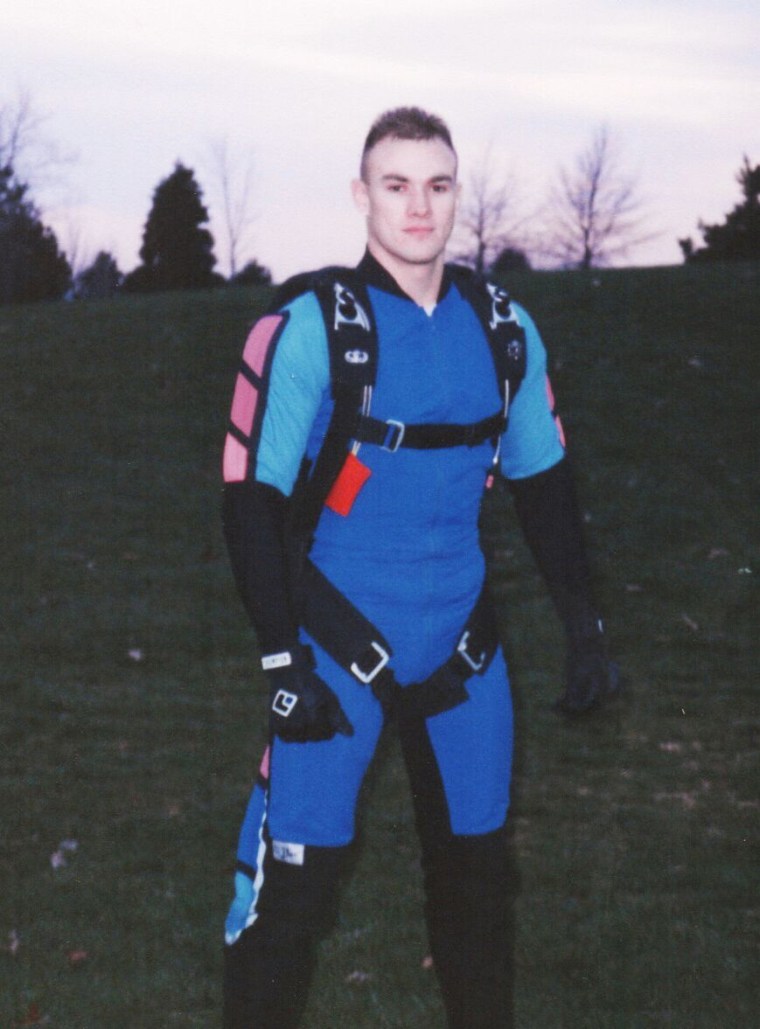 His love for skydiving and the career he had built around it made the loss of his job at Altitude Express and the ensuing lawsuit even more unbearable, according to his sister. She recalled the numerous times he would cry on the phone talking about it. "It was a weight he carried," she said.
After his termination, he quickly sunk into a deep depression, according to his sister and Moore. They said he feared he would be unemployable, because the allegations would be the first thing to appear in a web search of his name.
He had been pursuing a bachelor's degree in aviation management, but he had lost all motivation to complete the degree, according to Moore, who said he pushed Zarda to finish. Even after he did complete his requirements, Moore said he was "discouraged and never applied for his degree."
"After he died, I made a point to ask his sister to apply for the degree," Moore added.
"INSANE BASE-JUMPING"
BASE-jumping is an extreme sport where one jumps off a fixed structure or cliff with a parachute or wingsuit. Considered much more dangerous than skydiving from a plane, it is prohibited in most of the U.S.
While Zarda had tried BASE-jumping prior to his termination, Moore said he began aggressively pursuing the fringe sport soon after. Moore said it was his way of coping with the situation, as he believed he had lost the chance to ever work as a skydiving instructor again.
"Had he not been fired, the insane BASE-jumping in Europe never would have happened," Moore said.
Before his death, Zarda could be found jumping off rock faces in the Swiss Alps or off snowy mountain tops in Italy. He could no longer find work as a skydiving instructor, and he "had nothing to do anymore," Moore said. Beginning in 2011, Zarda would go to Europe from June to November on BASE-jumping trips with friends.
Moore said he would tell Zarda that he was playing Russian roulette. "I knew he was going to die from this, and I think he knew he was going to die from this, too," Moore said.
In October 2014, two weeks before Zarda was to return to the states, Moore got a text from a friend of Zarda's who was with him in Switzerland on a BASE-jumping trip. "He told me there had been accident," Moore said. "There is no one who walks away from an accident in BASE- jumping."
Zarda's death hit home hard. In 2008, Zarda's family experienced the passing of Zarda's older sister, Gara. "I thought to myself, 'I can't believe this is happening again,'" Melissa said of receiving the news about her brother's death.
She recalled getting an early morning phone call from Moore that day. "I honestly knew that something was wrong, because there was no reason he would call me that early," she said. As Moore delivered the news in his Texas drawl, she said it felt like she was having an out-of-body experience. "It was so surreal."
As they were coping the with the sudden death of their partner and brother, Moore and Melissa Zarda also had his lawsuit hanging over their heads.
"There was no question that we were going to pursue the case," Melissa Zarda stated. She and Moore decided to continue with the case against Altitude Express as co-executors of Zarda's estate.
ZARDA V. ALTITUDE EXPRESS
On Monday, Feb. 26, nearly eight years after Donald Zarda filed his initial lawsuit against his former employer and almost four years after his death, the 2nd U.S. Circuit Court of Appeals decided in his favor. In the landmark case, Zarda v. Altitude Express, the federal court ruled that Title VII of the 1964 Civil Rights Act prohibits discrimination on the basis of sexual orientation and found that Zarda was unlawfully fired from his job for being gay.
"I wish he could have been here, because he never would have thought it would get this far," Moore told NBC News. "He would have been so happy and elated that he changed this for LGBT people."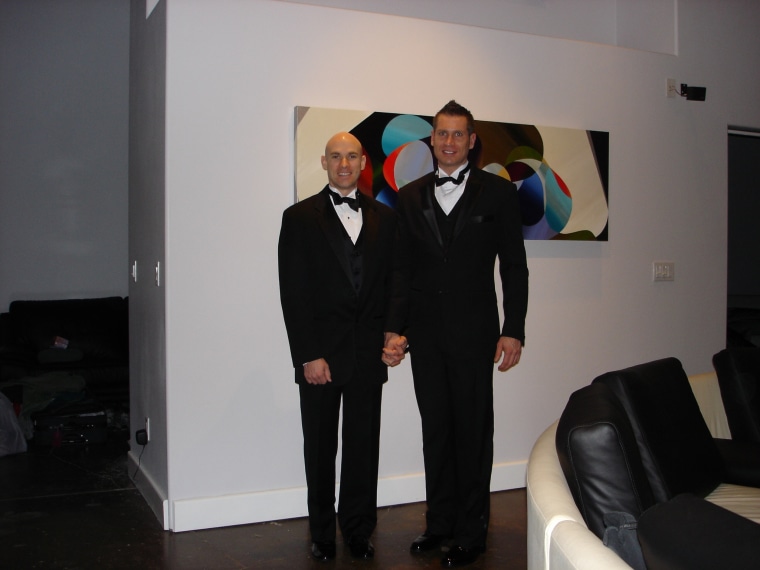 Monday's 2nd Circuit ruling, which covers New York, Connecticut and Vermont, joins a similar ruling out of the Chicago-based 7th U.S. Circuit Court of Appeals, which ruled that Kimberly Hively, an instructor at an Indiana community college, was protected by Title VII after she had been terminated for being gay. The Atlanta-based 11th Circuit ruled in the opposite direction, and, with the circuit courts currently split on the issue, it could eventually make its way to the Supreme Court.
"This is going to come up again," Gregory Antollino, Zarda's lawyer told NBC News. "My personal feeling, and it is not the feeling of everyone, is that the Supreme Court wants more circuits to chime in on the issue before they make a decision," he said, noting the high court waited until all 11 circuit courts had brought up same-sex marriage before it decided to take up the issue.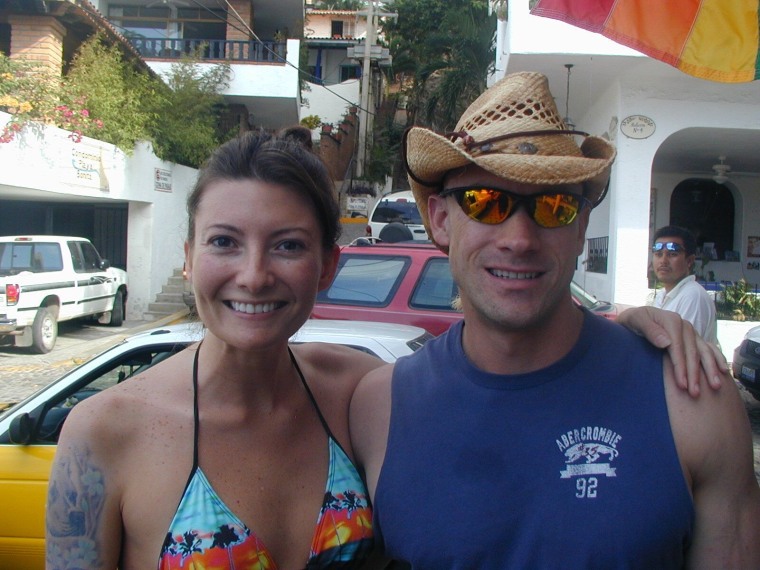 For now, however, Zarda's family is focused on celebrating the historic win.
"The years of stress have finally amounted to something," Melissa Zarda said with a sense of relief. "Other than skydiving, nothing was as important as this case for my brother."