A group of drag performers in Atlanta have ignited a movement to confront what they say is racism and unfair pay in the gay nightclub industry.
Alissah Brooks, Destiny Brooks and Shavonna Brooks are three members of the newly formed #Queensunited movement. The performers, who are all transgender women of color and belong to the same "chosen family," say after years of performing, they've finally reached their breaking point.
"For a long time, I think we have settled for less, and I think this movement will make other entertainers realize their worth," Alissah, 33, told NBC News. "We as #Queensunited can bring the art form to a more legitimate business and not just [be] looked at as a bunch of drag queens that just want to twirl around and play dress up."
The movement is being spearheaded by the Brooks sisters and other performers who collectively quit their jobs at Burkhart's, a popular gay venue in Atlanta. Their decision came in January after racist Facebook posts made by the club's owner, Palmer Marsh, circulated on social media.
One of Marsh's comments, posted in 2015 and since deleted, referred to then-President Barack Obama as the N-word. In another comment, which referenced the Civil War, Marsh said, "If the South had won, we would be a hell of a lot better off."
Marsh, who has since apologized for the offensive posts, did not respond to NBC News' requests for comment.
THE RESIGNATION
Atlanta's gay community erupted in outrage after Marsh's comments surfaced, and several performers at Burkhart's said their social media accounts were bombarded with messages demanding they quit.
"The community started to question why we were still there," Alissah said. "The community started to point the finger at us saying, 'You are not acting in this situation.'"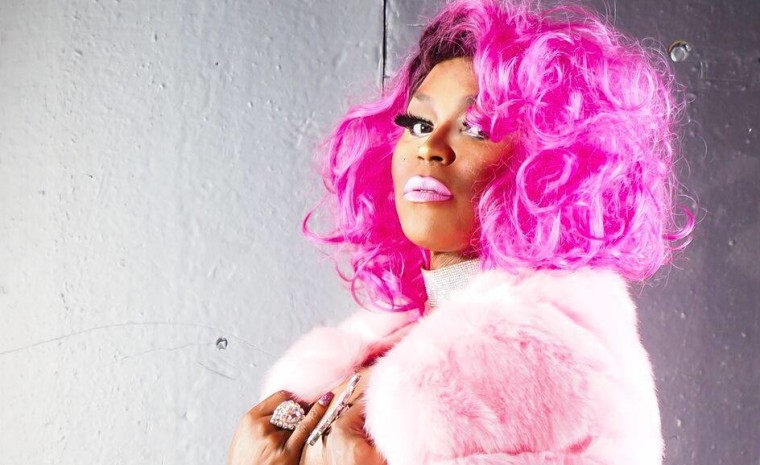 On Jan. 25, several performers got together to draft a joint resignation letter, according Alissah, and they emailed the letter to the bar's management that same day.
"Nobody showed up to the show that evening, and they closed the next day," Alissah said.
Burkhart's has since reopened, but the club's general manager, Steve Tallas, told NBC News the business is dwindling.
"Right now, I just got to looking at the sales this week; they're more than three quarters off," Tallas said. "We cannot operate any longer with these numbers." He said the owner is currently trying to sell the bar.
Tallas called Marsh's Facebook posts "disparaging," but he insisted his boss is not a racist.
"A RACIAL PROBLEM"
Alissah, Destiny and Shavonna said Marsh's comments came as no surprise to them, and they alleged that racism at Burkhart's ran deeper than its owner's social media rantings.
The women said the bar's all-white management initiated a $5 cover charge and requested that performers not perform certain rap or hip-hop music during their shows. They alleged the policies were ploys to make the bar less attractive to low-income people of color. They also alleged that management frequently used disparaging language in reference to non-white customers, referring to them as "riff raff," "ghetto" and "EBT people," a reference to people who use food stamps.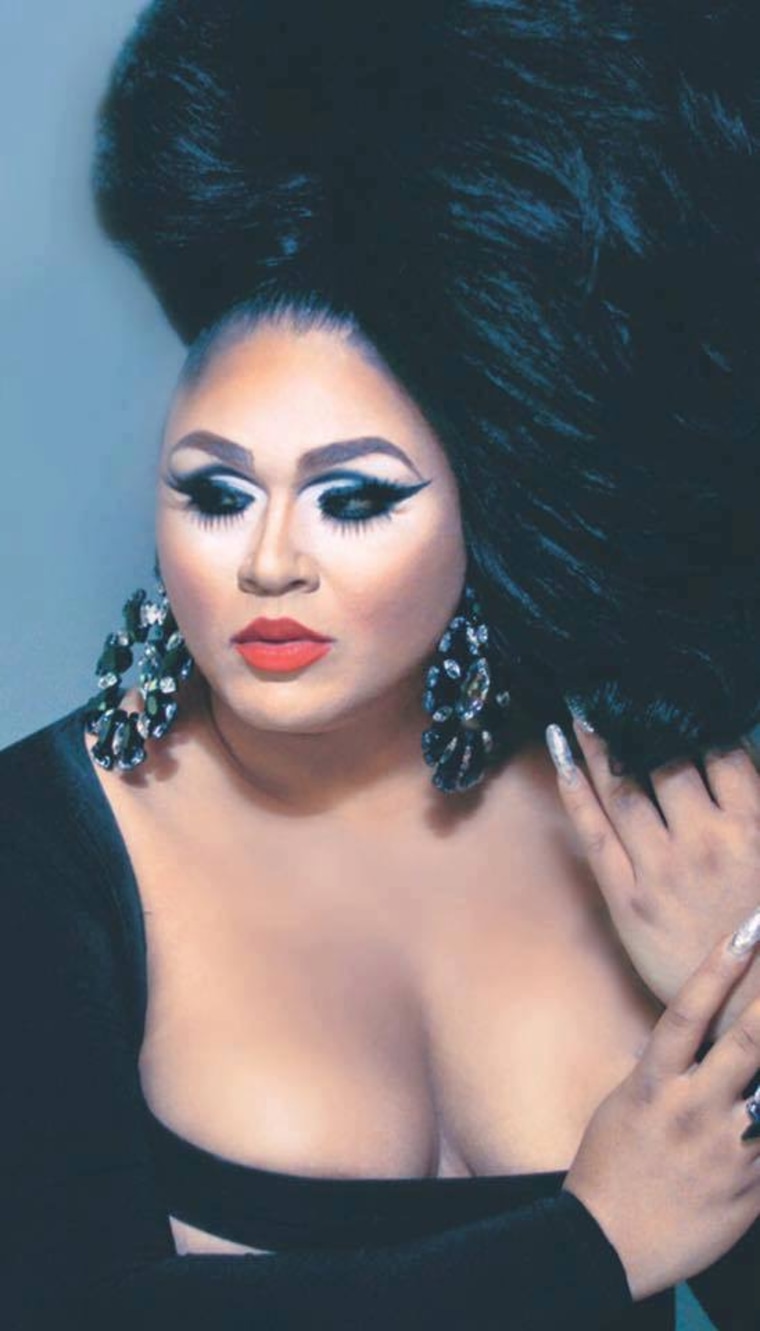 Tallas said accusations that he and other managers at Burkhart's are racist are "absolutely untrue," and he said he was "shocked" to see those allegations on social media.
Tallas insisted the bar's $5 cover fee was not meant to keep anyone out: He said it was needed to counter the cost of hiring stars from "RuPaul's Drag Race" to perform at the venue. And he said rap and hip-hop performances were never banned, only that entertainers were asked not to perform songs — in any genre — that were labeled "explicit." He also insisted management did not use or tolerate racial slurs or disparaging language to describe non-white customers.
Tallas said Burkhart's did not have a specific policy in place to protect against racism, adding, "We never knew that there was a racial problem here."
Destiny, 42, performed at Burkhart's for nine years. She said even though she thought the establishment had a racism problem, she remained employed there because she needed the money.
"You just tuck your tail and go out there and put a smile on in front of all the people and get your money and go home, and that's what a lot of us was doing," she explained.
Shavonna, 34, performed at the club since 2006. Quitting her highest paying gig was hard, she said, but also liberating. "There comes a time where you have to do what's right," she added.
Shavonna said the racial insensitivity she and other performers experienced at Burkhart's is not isolated. "It's really an issue that needs to be addressed across the country," she said.
Similar complaints of racism were raised against nightclubs and bars in Philadelphia's "gayborhood," and a 2017 report issued by the city's Commission on Human Rights found women, minorities and transgender people have felt unwelcome and unsafe in Philadelphia's gay neighborhood for decades. In its report, the commission recommended "gayborhood" establishments and organizations undergo training for racial bias and hire more diverse staff.
BEYOND THE "GLITZ" AND "GLAM"
The Brooks sisters said their movement is about more than combating racism — it's also about fighting for better pay in an industry that profits off their art.
"People only see the glitz and the glam, which is the finished product from when we step out of the stage," Destiny said. "They're not realizing what all went into giving you the look that you are seeing in front of you."
Destiny said Burkhart's paid her $75-$150, depending on the night. But some clubs, she said, pay performers as little as $25 a night, while they make big profits off the crowds that come to see their shows.
"Nobody wants to pay the drag queens, because they look at us as just men playing in makeup having a good time, and it's way, way deeper than that," Destiny added.
She said costumes, jewelry, wigs, makeup and other accessories cost thousands of dollars. "It gets very expensive."
"For a long time, I think we have settled for less, and I think this movement will make other entertainers realize their worth."
Alissah Brooks
The women all said they make the bulk of their income in tips. That requires a lot of hustle, Destiny explained. If a performance lasts for four minutes, she said, that means she only has a few minutes to get as many tips as she can.
"I got to go out here and kick, split, twirl, do everything I can to get money off these people just so I can at least walk out this club with a living," she said.
The women said they lost their main source of income after quitting Burkhart's.
"I'm really not worried about the future, because I know I'm a talented individual, and I will get through this," Shavonna said. "My heart goes out to anyone who depended on [Burkhart's] to make a living. Right now they're suffering."
Shavonna said abuses are widespread throughout the nightclub industry.
"There are girls across the country that go through this that really don't have the means to stand up," she said. "Some of them really need that job."
THE NEXT CHAPTER
#Queensunited held its first group meeting last Tuesday, and since then, about 30 drag queens from the Atlanta area have joined the movement, according to Alissah.
She said the group is currently raising money to help former Burkhart's performers and staff. Eventually, however, she said the plan is to create a national advocacy organization for the drag community.
"For the long term, it's a way for a lot of entertainers to come together and realize what we're worth," Alissah said.
Shavonna and Destiny are also hopeful the movement will take off and empower generations of drag performers to come.
"For every queen that's ever felt they weren't appreciated at their job or taken advantage of, felt like they didn't have any other alternative, this is for them," Shavonna said.