The legendary Mexican singer and songwriter Juan Gabriel passed away while James Leyva was competing on season nine of RuPaul's Drag Race. "It was the first thing my boyfriend told me when I got back from the show," Leyva told me over the phone. "Juan Gabriel created a lot of music for Latina singers. He's very important to who I am."
Leyva was completely cut off from the outside world for several weeks during filming for Drag Race, where fourteen drag queens compete for the title of America's Next Drag Superstar. On the show, Leyva was introduced to the world as Valentina, his drag persona.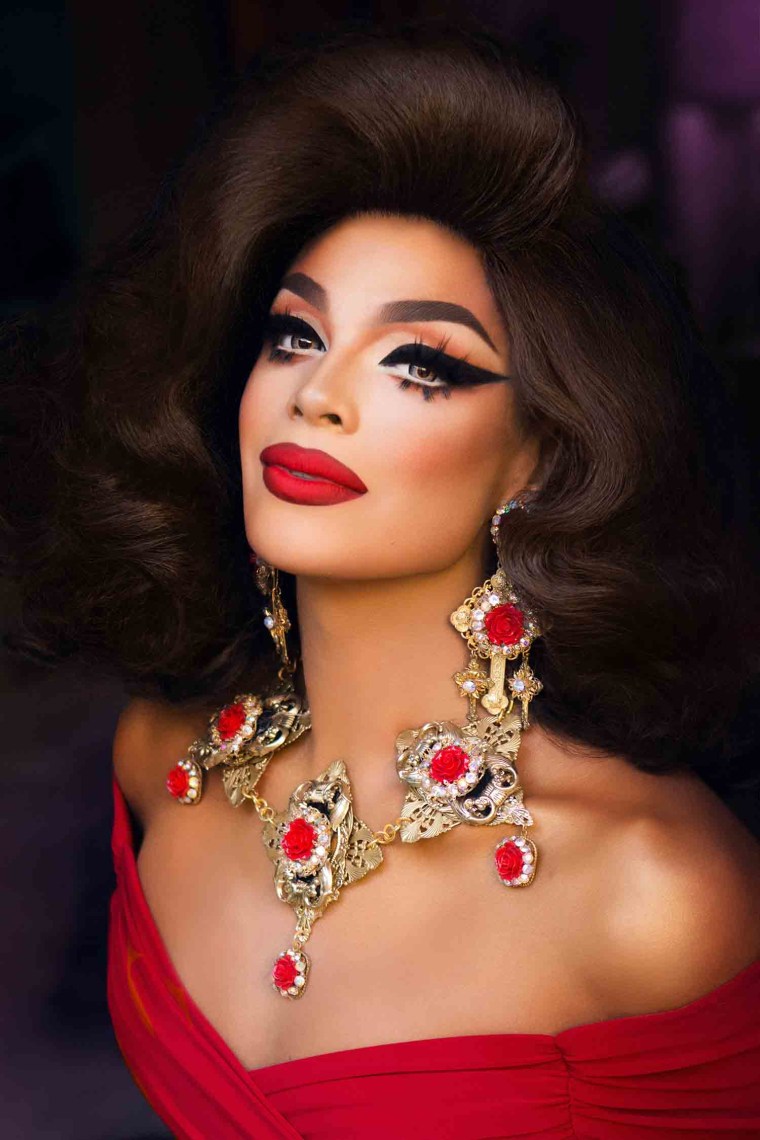 Over the course of our interview for NBC Out, Leyva, whom I will refer to as Valentina, spoke passionately about her Mexican roots and the references she drew from to create Valentina, who, like the music of Juan Gabriel, is a loving tribute to classic Latina beauty.
"When people ask me about drag, what my references are, it always goes back to the same thing," Valentina said. "Telenovelas, and strong, feminine Latina figures. What makes Valentina beautiful is that she's Latina."
Among those figures is María Félix, a Mexican film actress who was a central figure in the Golden Age of Mexican cinema. Valentina paid homage to Félix on the main stage of Drag Race when she walked down the runway in a sparkling serpent necklace.
"That necklace was a custom platinum and diamond necklace made by Cartier just for her," Valentina said. "The print that I used on my body was python. She had a loving fascination for serpents, and she loved the lavish things in life. She's one of the biggest influences on my drag."
Another major influence on Valentina's drag is her mother, whom she channeled on the Drag Race runway when she wore a bridal gown and veil. It was also the first challenge Valentina won.
"My mom is a very loving person, a very educated person. She was an ESL (English as a Second Language) student and made her way to college," Valentina said. "She's everything I want Valentina to be."
She mentioned a videotape of her mother's wedding day that inspired her look for the "white party" themed runway.
"Growing up, I watched that video every single day, and I found it so fascinating to watch my mom get ready," she said. "I didn't know if her tears were joy or regret. There was so much emotion and depth.
"Thank you to the season nine ladies who stood up there as my bridesmaids," she added.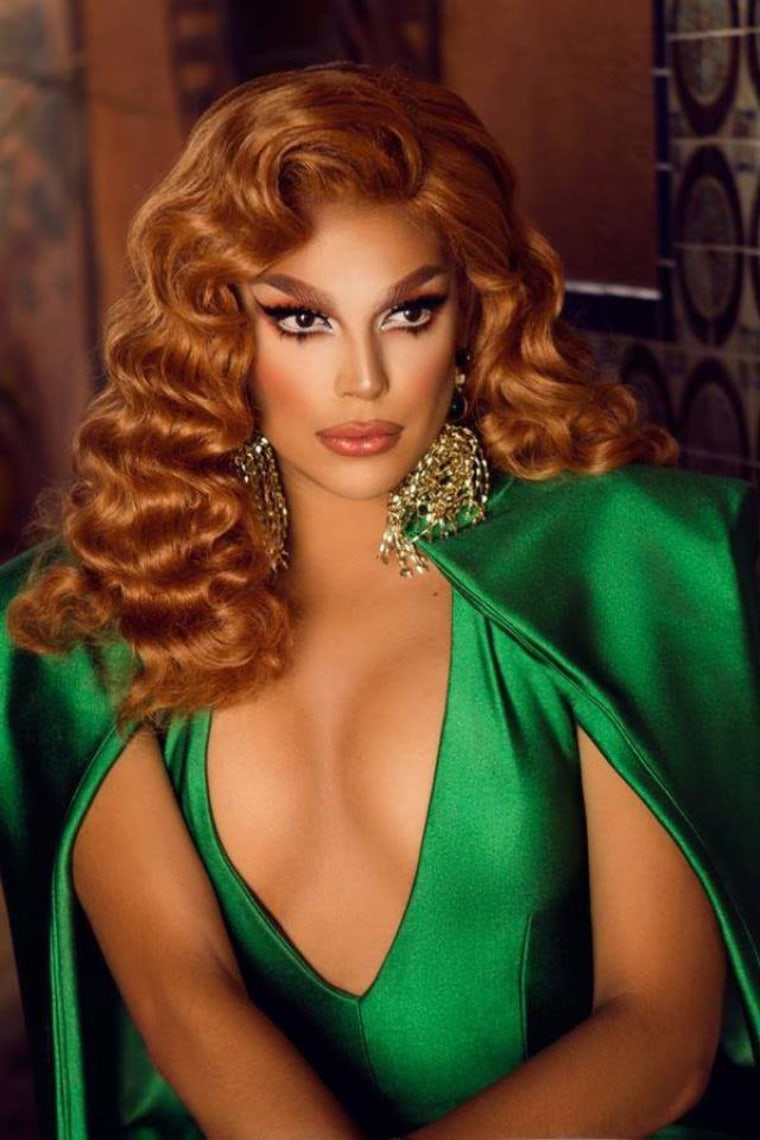 In drag culture, queens often have a "drag mother," the person who inducts them into the world of wigs and high heels. For this, Valentina turned to yet another towering Latina figure, albeit one that few would likely associate with drag queens—Our Lady of Guadalupe.
"La Virgen is kind of like my drag mom, because I never really had someone come in and tell me what to do or how to do it," Valentina said. "To me, she's always kind of represented Latina beauty, a person who came into this world to do a good deed."
Related: Chicana Drag Queen Lady Quesa'Dilla Counsels, Paves the Way for LGBT Youth
On the show, Valentina's devotion to Guadalupe became a plot point when she was shown praying to a candle with La Virgen on it. One of her fellow contestants, Trinity Taylor, seemed to find the ritual confusing. "You crazy," Taylor said of Valentina's prayer in her confessional.
"I was raised Catholic, but I don't identify completely as Catholic. I identify as spiritual," Valentina explained. "La Virgen is a very important figure to me and to Mexico. A couple of months before the show, I started to pray for her, and she heard my prayers."
This concept of La Virgen as a drag mother is an example of the motif that saturates Valentina's art, mixing Mexican culture with queerness without sacrificing one for the other. She says she hopes to provide representation in media for other queer Mexican Americans.
"There really isn't, when you think about it, a Chicano that's openly gay that is in the mainstream media," Valentina said. "As a little boy, I looked up to Selena, because she was Chicana, she was Mexican, she was humble, and she was charismatic. I really looked up to her, and when she passed away, I felt like that was taken away from me."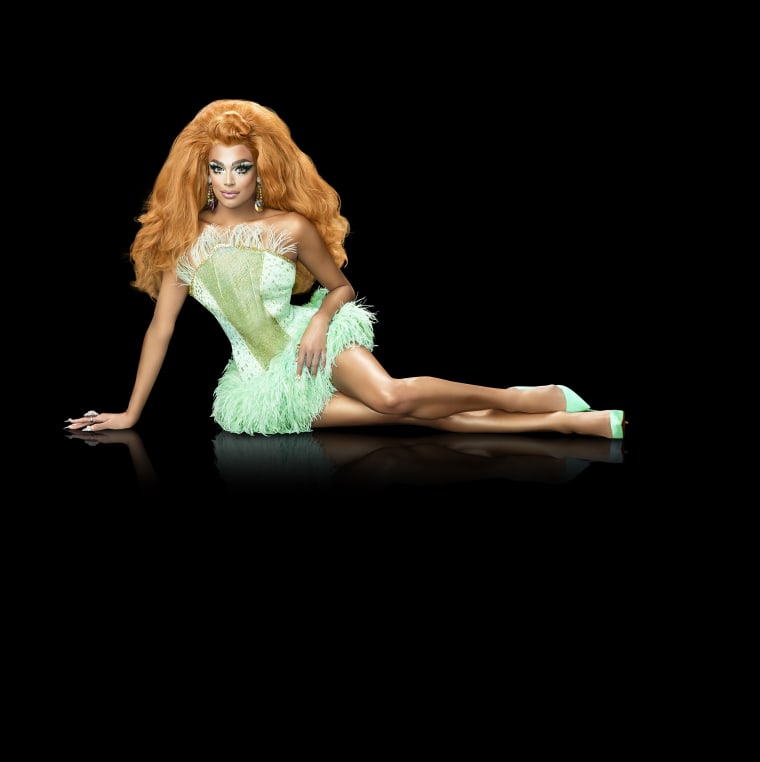 On this season of Drag Race, Valentina represents a group that has come to be known as "the Latin queens" on the show, contestants whose first language is typically Spanish and who are often introduced with salsa or flamenco music. Mariachi music played when Valentina was shown praying to Guadalupe, for example.
There is some discussion on whether the show treats its Latin queens with respect, or if they're stereotyping them for laughs. I asked Valentina about the stereotypes of Latin culture in media, and how she planned to challenge them.
"I want people to know that in Latino culture, we're not just your gardener, we're not just your housekeeper and we're not just the butt of your joke," she said. "I am unapologetically proud of my culture, and I'm here to show it's elegant, it's beautiful, and above everything, it's powerful to be Latina."
I asked Valentina if she thought audiences were ready to take Mexican culture seriously.
"Are they ready? I can't answer that question for anybody," Valentina said. "But I'm ready."