On Monday afternoon, nearly 100 kindergarten students crowded into the Tompkins Square Library in New York City's trendy East Village neighborhood as two glamorous drag queens read them children's books during a Drag Queen Story Hour event.
Jackie Cox and Jan — two contestants from the upcoming season of VH1's hit show "RuPaul's Drag Race" — fielded questions such as "Are you a boy or a girl?" and "Why does your voice sound like that?" with a smile, all while serving looks and an important lesson about how fabulousness comes in all different forms.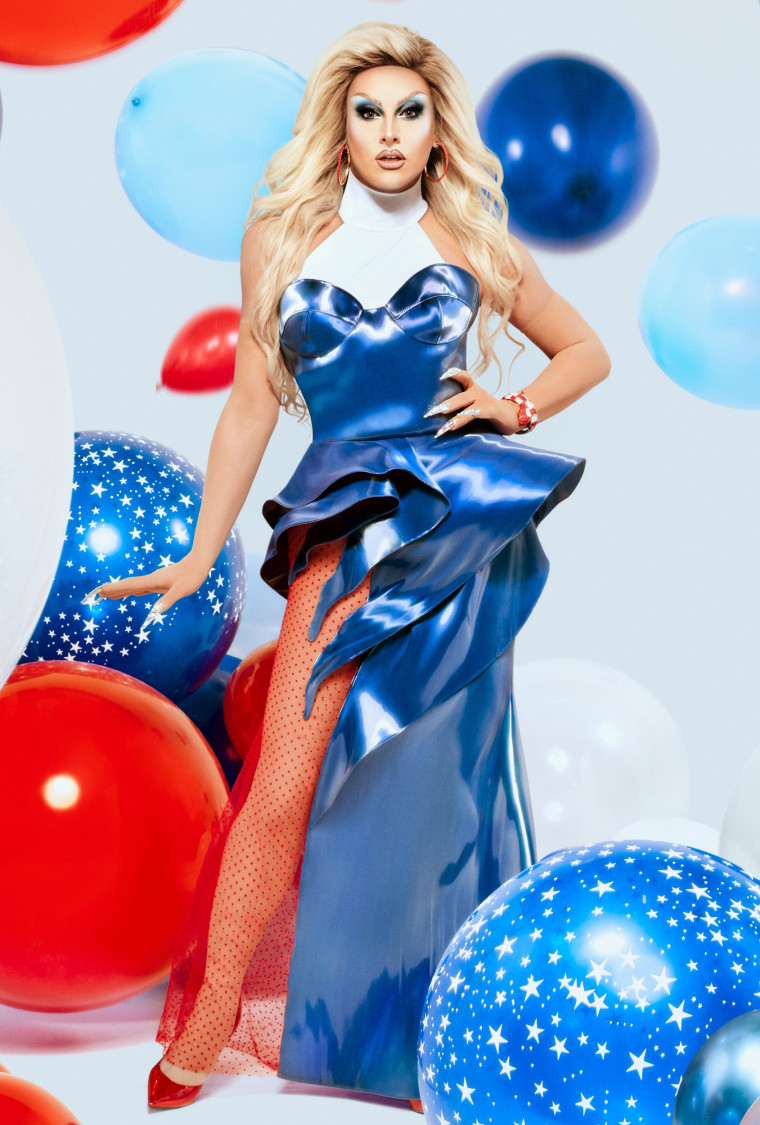 "I think that it's good to get kids at a young age to realize that everyone is different, and as long as you're not hurting or harming anyone, we can all get along in this world," Jan, 26, told NBC News.
Jan, whose real name is Charlie Mantione, said a big misconception about drag is that it's just about nightlife.
"At its core, it's entertainment," she said. "We obviously have things we do in our nightlife act that might not be suitable for kids, but we also can come here and read stories to kids and connect with them."
Drag Queen Story Hour, which started in San Francisco in 2015 and has since become a global phenomenon with events from Oklahoma to Tokyo, has recently found itself in the crosshairs of conservative lawmakers. In at least two states, Missouri and Tennessee, Republicans have proposed bills seeking to ban the event from public libraries.
'Age-inappropriate sexual material'
Missouri's proposal, the Parental Oversight of Libraries bill, was introduced last month by Rep. Ben Baker, a minister and a self-described "family values" conservative whose political platform includes "reducing government regulation and bureaucracy."
Baker's proposal, which he confirmed was in response to Drag Queen Story Hours held in the state, would require all Missouri public libraries to establish parental review boards that would approve library display material and events. Under the bill, librarians who do not comply with parental review board decisions could be found guilty of a misdemeanor, which carries a $500 fine and up to a year in prison.
Baker told NBC News last month that the bill is intended to prevent children from being "exposed to something that's age-inappropriate" in a public space. The legislation currently has one co-sponsor, a fellow Republican, and is not currently scheduled for a future hearing.
Tennessee followed Missouri's lead last week by introducing a bill of its own to prohibit Drag Queen Story Hour events at public libraries. The similarly titled Parental Oversight of Public Libraries Act would, like Missouri's bill, mandate that each library elect a committee that would "determine whether any sexual material provided to the public by the public library is age-inappropriate sexual material."
Library staffers who do not follow the oversight committee's decisions would be guilty of a misdemeanor and could be subject to a $500 fine, imprisonment or both.
The legislation was introduced in both the state's House and the Senate by Republican lawmakers Rep. Andy Holt and Sen. Paul Bailey. Holt, a farmer and a Baptist deacon whose motto is "Grow crops, not government," told the Jackson Sun that while he doesn't want "big government" telling us "how to live our lives," he's in favor of "keeping things in public facilities age-appropriate to protect children from being exposed to things they shouldn't be exposed to at a young age."
The next stop for the legislation will be March 4, when it will be taken up by subcommittees in both the Tennessee Senate and the General Assembly.
'We are entertainers'
Jan and Jackie Cox, whose real name is Darius Rose, said lawmakers who want to ban Drag Queen Story Hour don't understand what the event is about.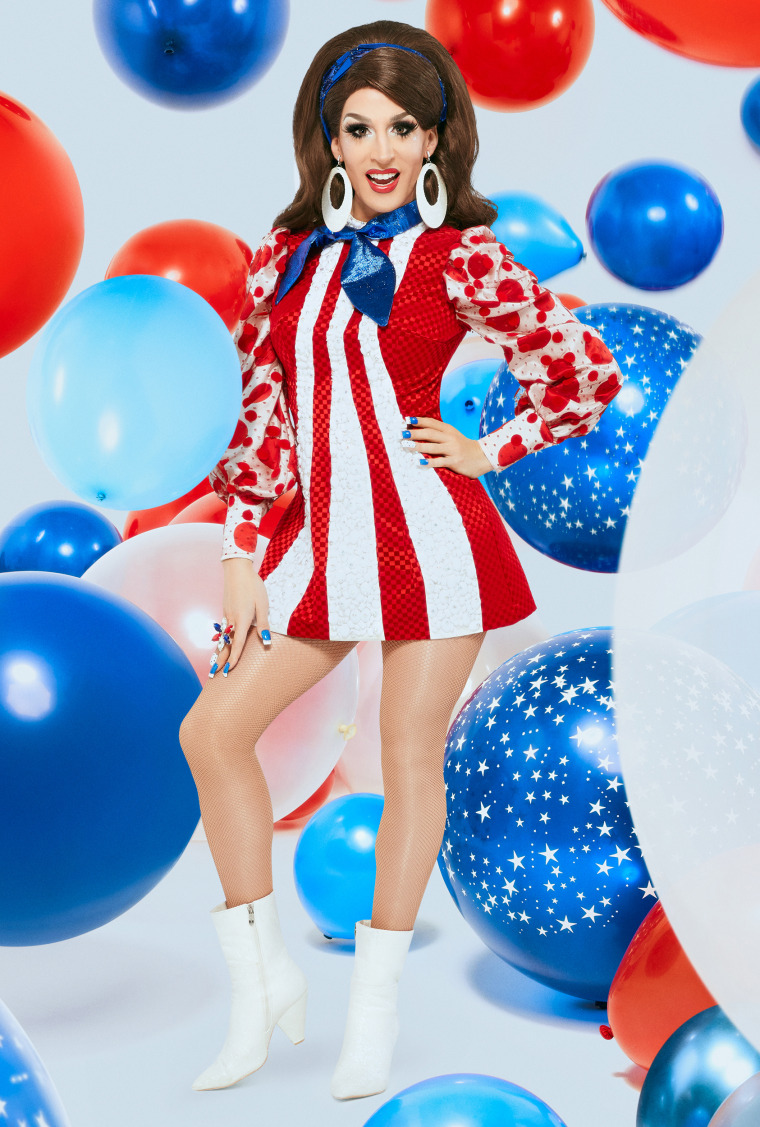 "For those who say it's not OK, I think you need to ask yourself the question, 'Is this any different than meeting a character at your favorite theme park?' There is nothing inherently wrong with people wearing fabulous clothes,'" Jackie Cox said. "To me, it's no different than a child meeting Cinderella at Walt Disney World or meeting a superhero."
Jackie Cox stressed that Drag Queen Story Hour events have "nothing to do with sex or any negative things that you would want to keep a child away from."
"We talk about things like playing pretend, different animal noises, different instruments we like to play and singing," she added. "All the things that happen in drag can happen in a way that is appropriate for children."
Jan lamented the "misconceptions" and "preconceived notions" people have about drag queens, which lead them to think drag performances should just be relegated to nightclubs.
"We are entertainers," Jan said. "We are able to communicate with people who are a variety of different ages with different backgrounds."
The 'Drag Race' effect
While Jackie Cox and Jan, who are currently based in New York City, said misconceptions about drag are nothing new, both agreed that the popularity of "RuPaul's Drag Race" has helped normalize the art form and humanize the performers behind the campy makeup and sky-high wigs.
"I think people always make the unknown into some kind of enemy, and I think 'Drag Race' puts a face and a human value on who drag queens are," Jackie Cox said.
Jackie Cox even said the Emmy-winning series, now in its 12th season, has helped her own family understand the art form.
"When they watched 'Drag Race,' it helped them see I put on the wig and the outfit and then I go on a stage and perform. Then afterward, I take off the wig and then talk with my friends just like anyone else would," she said.
Jan said she hopes lawmakers, like those in Missouri and Tennessee who are trying to ban Drag Queen Story Hour, realize that "underneath their preconceived notions and any of the stigmas," that drag queens "are people, and we just want to connect."
Jackie Cox and Jan will be connecting with audiences across the country — and beyond — starting Friday, when the new season of "RuPaul's Drag Race" debuts on VH1. They will be among 13 queens vying for the title of "America's Next Drag Superstar."