"Everybody knows that I know I'm a clown," Gary Hall said while sitting in the sun outside a Harlem coffee shop. "I don't walk out on stage and pretend that I think I'm Naomi Campbell or Tyra Banks. Literally, the first thing that comes out of my mouth is that I look like Wesley Snipes."
This, like so many things Hall says, is a joke. He performs every week using his biting and self-deprecating brand of humor, as he has for years, in bars and clubs across New York City as the drag queen Shequida. And given that her creator is a Juilliard-trained opera singer, Shequida is just as likely to sing an aria as she is to crack a joke.
"I treat everyone the same, including myself," Hall explained. "I will laugh at you. I will laugh at me. I will laugh at my mother and my grandmother. I will laugh at my puppy," he quipped while looking down at his dog Blanca sitting in his lap.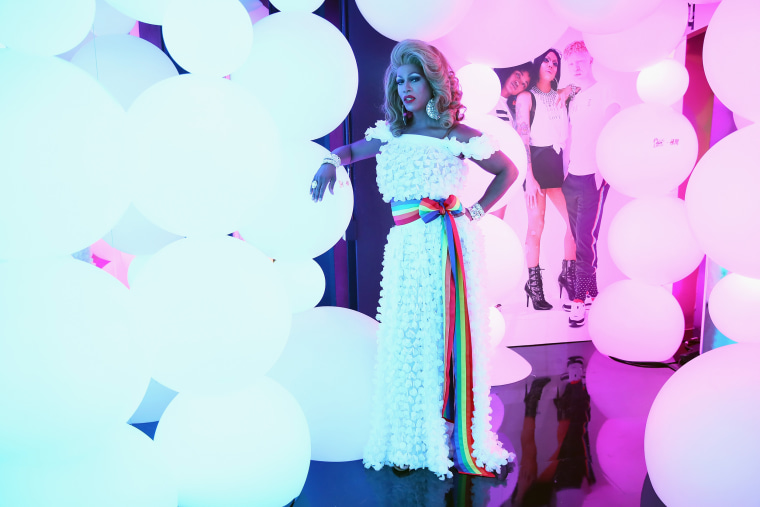 But like so many of today's drag performers, Hall finds there is something more important behind the jokes, music, dance and fashion. "Drag should be pushing the boundaries, really shaking up the status quo, and shaking up the idea of what society says is OK."
"But pushing boundaries," Hall added after a pause, "does mean you will piss off some people."
"If you want to be who you are, that's great," he said. "But you also have to allow me to be that black drag queen. There's a place in the world for everybody."
Shequida often squeezes in wisdom and bits of LGBTQ history between lip syncs and jokes about her tip jar being too empty. And that kind of activism is nothing new in the world of drag.
"Drag queens have always been community leaders, rebels and rabble-rousers," Ben Putnam told NBC News. Putnam is best known to drag fans around the globe as BenDeLaCreme after competing on Viacom's hit reality show "RuPaul's Drag Race."
Putnam said part of the allure audiences find in drag performers is an ability to "create magic out of nothing, whether that means a fabulous outfit made out of the scraps no one wants or a fabulous existence when society has told us we don't deserve to live."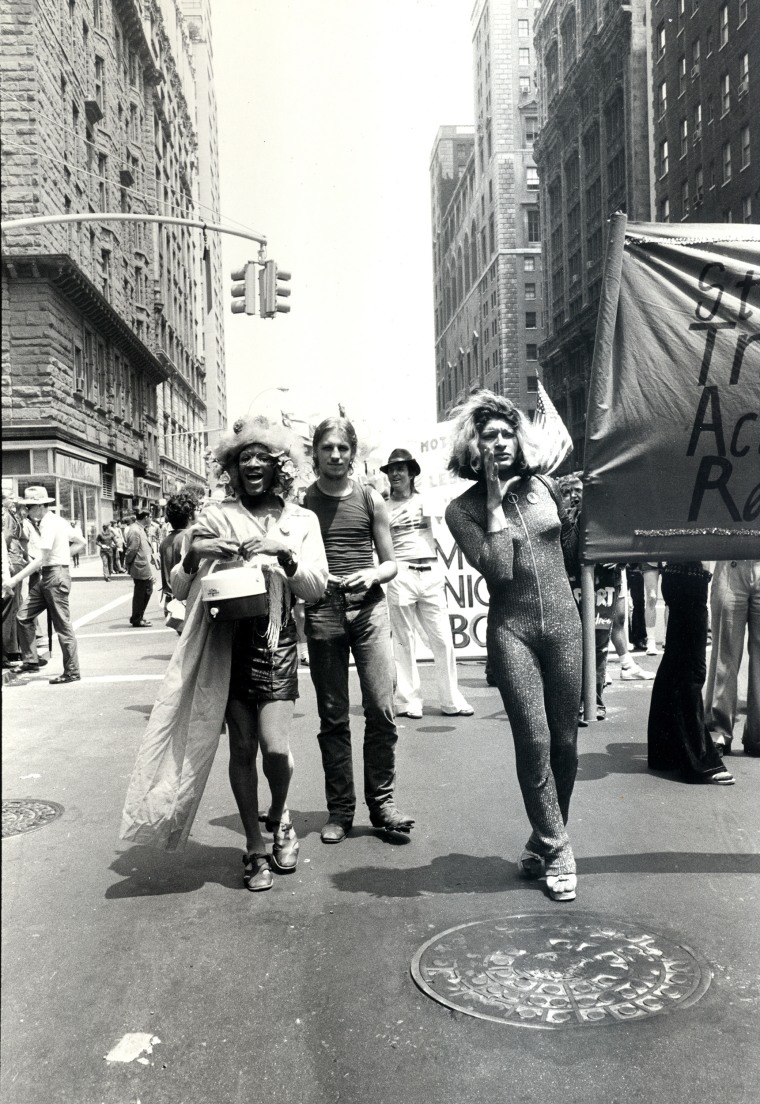 In fact, drag performers were reportedly on the front lines during one of the most seminal events in LGBTQ history: the Stonewall uprising. In the early morning hours of June 28, 1969, a routine raid on a New York City gay bar, The Stonewall Inn, became the spark that ignited the modern LGBTQ rights movement.
At the time, police raids on gay bars were commonplace. What was different about this one was that the patrons — who reportedly included a number of drag performers — fought back against the police.
"Society said they were less than," Hall said. "So police would go in and harass them. They'd literally make them wash their faces off in the mop buckets. People had just had enough of being treated like that."
Drag performer and iconic transgender activist Marsha P. Johnson is reported to have participated in the uprising, as was legendary drag king and activist Stormé DeLarverie. DeLarverie is even rumored to have thrown the first punch at an arresting officer, though that claim has been questioned since her death in 2014.
Part of the reason there is so much debate surrounding what actually happened during the Stonewall uprising is because there are so few photos and news articles from the now-historic event. At a time when homophobia was rampant, gender-nonconforming people were routinely persecuted and the term "transgender" had not yet made its way into the lexicon, most journalists did not take the uprising seriously.
One of the few articles written in the immediate aftermath of the uprising, which lasted several days, appeared in the New York Daily News under the headline, "Homo Nest Raided, Queen Bees Are Stinging Mad." While loaded with slurs and pejoratives, the article draws attention to the drag performers and gender-nonconforming people involved in the uprising.
"She sat there with her legs crossed, the lashes of her mascara-coated eyes beating like the wings of a hummingbird. She was angry. She was so upset she hadn't bothered to shave," reporter Jerry Lisker wrote in the article's opening paragraph. "A day old stubble was beginning to push through the pancake makeup. She was a he. A queen of Christopher Street."
However dismissed and mocked at the time, history now remembers those chaotic nights in June of 1969 for giving visibility and a voice to an LGBTQ community ready to fight for dignity and equality.
Earlier this month, New York City Police Commissioner James P. O'Neill officially apologized for the Stonewall raid. New York City officials also recently announced Marsha P. Johnson and her friend and fellow transgender rights activist Sylvia Rivera — who also reportedly played a role in the Stonewall uprising — will both be posthumously honored with a monument near The Stonewall Inn. The bar itself was made a national monument in 2016 by President Barack Obama.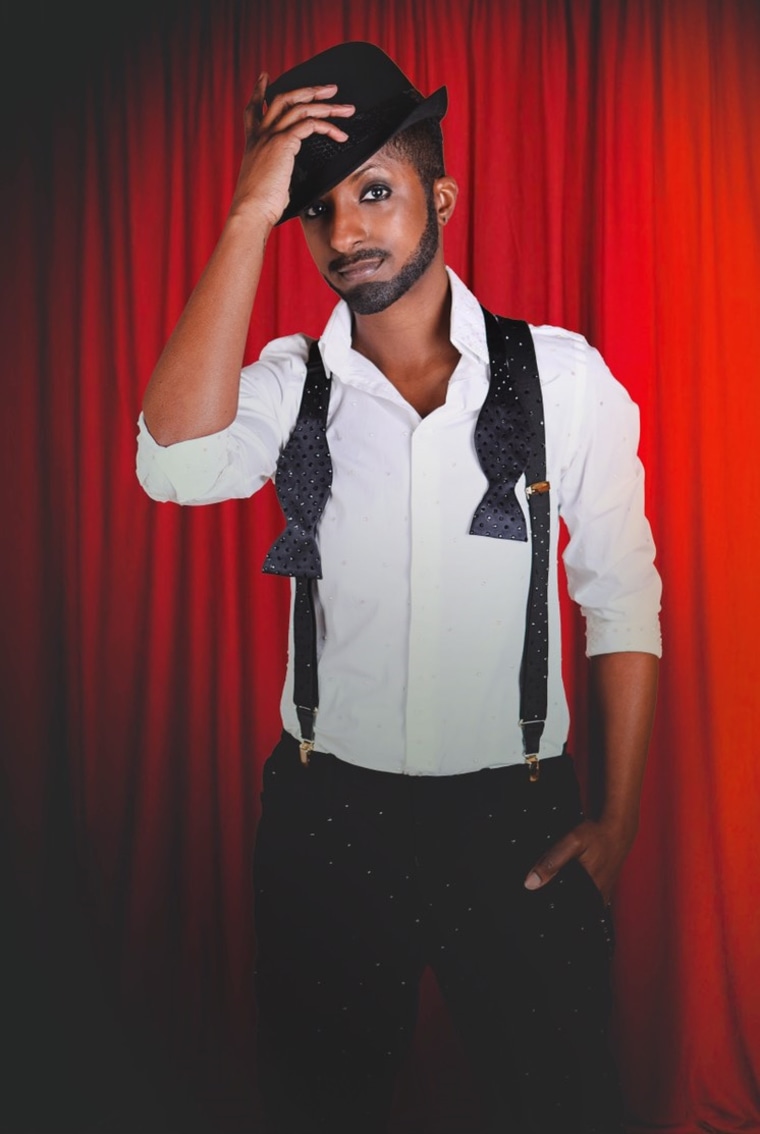 "As we began the fight for our rights, I think a lot of focus fell onto what we all had in common in our identities as LGBTQ+ people," Alexander Cameron told NBC News.
Cameron, an Ohio-based drag king, said the current struggle for equality is harder for some members of the LGBTQ community than others.
"As a black queer woman, I've stood next to my LGBTQ+ community members in solidarity as we all fight for the right to exist as queer people," she said. "But I've found that once the question of fairness for queer people is no longer the topic, I stand alone in the fight to exist safely in this world as a black woman."
"I can't speak for the trans experience," Cameron added, "but I imagine it's even harder."
Cameron stressed that it's important to hold pride events every year to remind the entire lesbian, gay, bisexual, transgender and queer community, along with its allies, of the importance of unity.
"I think it's important for the world to see people of all shapes, sizes, colors, abilities and identities come together just to celebrate themselves and each other," Cameron added.
It was that same push for inclusiveness that was so important to Eli Ramiro when his drag alter ego, Hibiscus, won the Miss Stonewall crown in June 2018.
"I just wanted to make sure to give back to the community," Ramiro said. "At first I thought it was going to be challenging, but there are so many people out there who need help."
Ramiro is an Army Reserve veteran, a cheerleader and a dancer from a conservative family. He describes himself as a reserved person, but Hibiscus, he notes, is "a pretty little Asian firecracker."
Ramiro said he channels the energy Hibiscus creates to help those most in need within the LGBTQ community. With the Miss Stonewall crown, he made sure to take part in at least one charity event a month during his reign that focused on issues such as immigration equality and ending violence and bullying toward LGBTQ individuals.
Marti Gould Cummings, a New York queen and self-described "drag politician," warns that "our rights are under attack."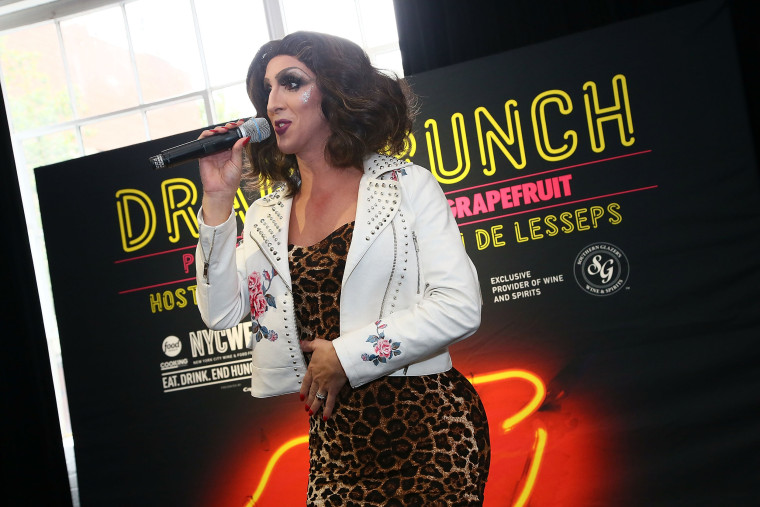 "People are being told which bathrooms they can and cannot use, identification doesn't match people's gender on many government-issued IDs, transgender people are prohibited from serving in the military, and trans women of color are being murdered at alarming rates," Cummings said.
Fellow New York queen Epiphany, whose real name is Calen David Tomaszewski, echoed that sentiment in a conversation outside a Greenwich Village coffee shop just a few blocks from The Stonewall Inn. "Once you get to a certain status, you have to bear the responsibility of taking the disenfranchised, the people on the edges of the community and lifting us all up."
Tomaszewski has traveled the globe performing as Epiphany, but growing up in a conservative California community with a gay mom, he said he became aware of the struggles queer people face from an early age.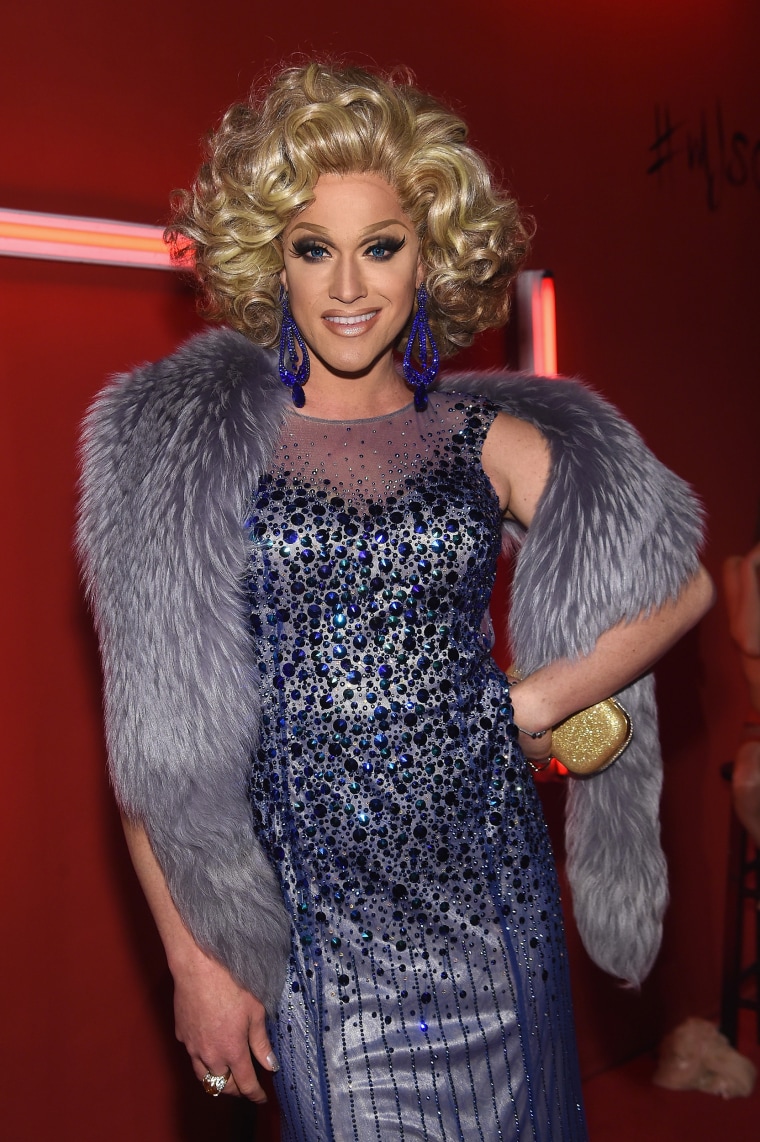 During the Stonewall uprising, throwing a brick "was the only option," he said of the patrons' decision to fight back. And while noting things have improved, Tomaszewski said the LGBTQ community has to keep pushing. "We got gay marriage. Drag queens are fine; they're on TV. But trans people — I think that's our next battle. We have to keep going for others."
Increasing visibility, these performers say, is critical to the ongoing push for LGBTQ rights. Drag performers are in commercials, movies and more and more TV shows. "RuPaul's Drag Race" is winning Emmys.
Putnam, whose popularity with fans earned his drag character BenDeLaCreme a return to the show for a season of "RuPaul's Drag Race All Stars," said the world has now been introduced to "drag's powers of rebellion."
"We will thrive, and we will grow, and we will create as we always have," he said. "We will celebrate beauty, and we will fight oppression as we always have, and we will continue to teach each other and learn from one another."
"Drag," Putnam added, "will continue to do what it has always done."