/ Source: Associated Press
LOS ANGELES — Emma Watson had high praise for MTV's move to remove gender qualifiers for its Movie and TV Awards.
In accepting the award for her role as Belle in Disney's live-action version of "Beauty and the Beast" on Sunday night, Watson said "empathy and the ability to use your imagination should have no limits."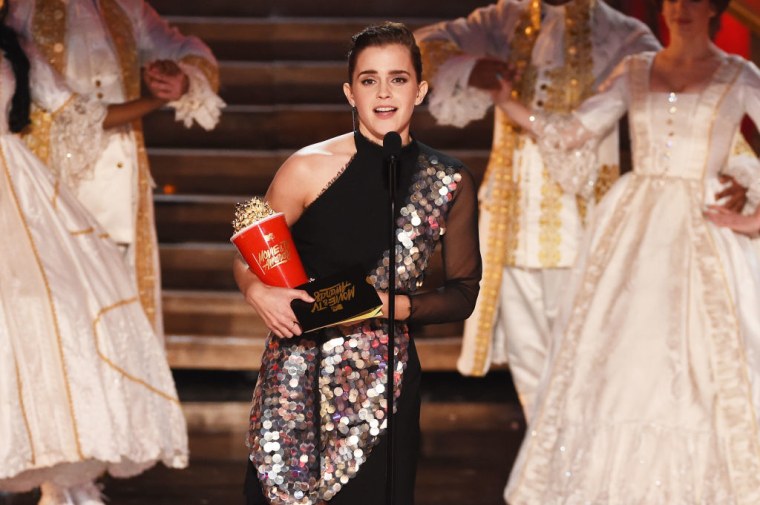 "MTV is once again a pioneer in reflecting who young people are today," said Sarah Kate Ellis, GLAAD President & CEO. "Emma Watson's acceptance speech was moving, sent a message of diversity and inspiration, and reflected how many LGBTQ people feel – it was also great to see her sporting an '&' pin in support of all marginalized communities."
The comments from the British actress won praise from many on social media, but drew a rebuke from Piers Morgan, the former CNN talk show host who now hosts "Good Morning Britain" on ITV.
Morgan said he couldn't think of a better recipient than Watson, who he called a "flag bearer for all things gender neutral." He says the genderless categories mean women will probably win fewer awards because "there's more male actors."