Jeffrey Tambor won lead actor in a comedy for "Transparent," thanking showrunner Jill Soloway and the creative team at Amazon during his speech.
"You changed my life, you changed my career and you changed everything," Tambor said to Soloway.
RELATED: Emmys Honor and Celebrate Diversity, in Contrast of Oscars
As the reigning champ in the category, Tambor was the frontrunner from the start of Emmy season. The veteran actor has received a tidal wave of kudos for his portrayal of the transgender Maura Pfefferman.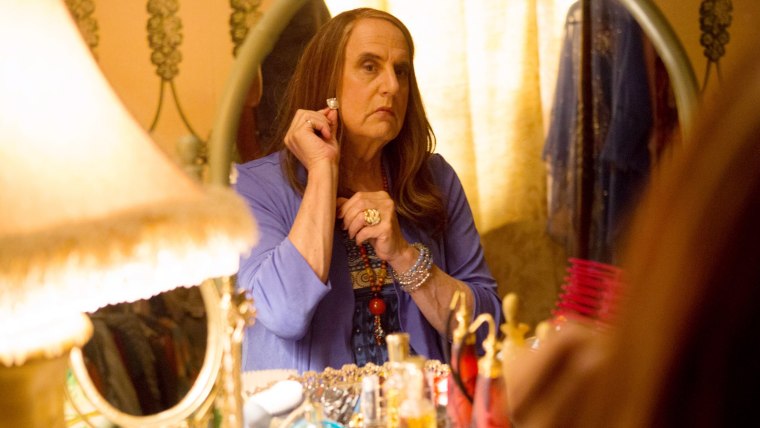 Tambor won his first Emmy last year for "Transparent." He'd previously racked up six nominations, three for HBO's "The Larry Sanders Show" and two for Fox's "Arrested Development."
RELATED: Hollywood Has a 'Dangerous' Trans Problem
He ended his speech on Sunday night by asking creatives to give "transgender talent a chance." "Give them auditions. Give them their story. Do that.
"I would not be unhappy if I were the last cisgender male to play a female transgender on television, we have work to do," he added.