Fans of Jennifer Lopez are reacting positively after the singer and actress posted a photo of her sister's child on Instagram Tuesday and referred to them using gender-neutral pronouns.
Lopez shared the photo of Brendan, the child of her older sister Leslie, attending the Global Young Leaders Conference in Washington, D.C.
"This is Brendan my sister Leslie's second child!!" Lopez wrote. "They were the one person selected to represent their school at #globalyoungleadersconference in Washington DC!!!"
"This means the world to me," wrote one appreciative commenter. "Thank you for shining your light on Brendan and sharing their accomplishments and beauty with the world!"
"THANK YOU" wrote another commenter. "This is how to be a supportive ally."
NBC News asked transgender and non-binary activist Jacob Tobia for their thoughts on Lopez's use of they/them pronouns for Brendan.
"JLo using gender-neutral pronouns for her nibling (the gender neutral term for niece/nephew!) is so groundbreaking," Tobia wrote to NBC News in an email. "Especially because of how naturally and effortlessly she did it. The only thing cuter than JLo being a proud auntie is JLo being a proud trans-affirming auntie!"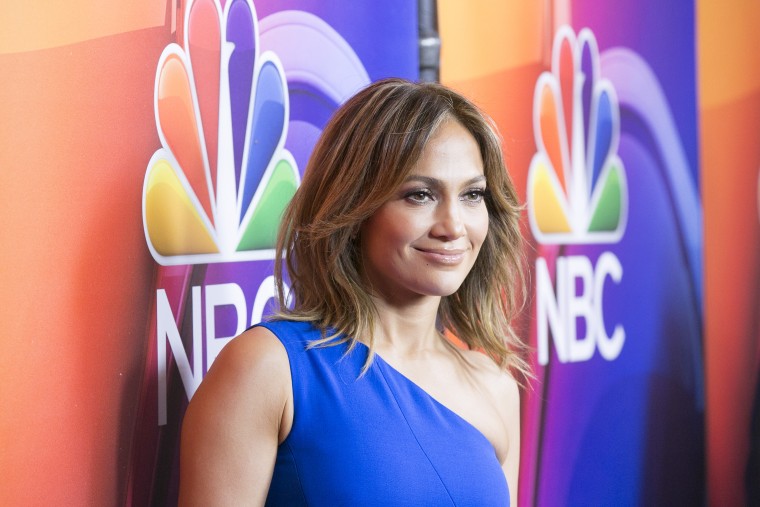 Non-binary activist and author Jeffrey Marsh also had praise for JLo respecting Brendan's pronouns.
"What I loved about Jennifer's post is how ordinary it was," Marsh told NBC News, echoing Tobia. "It's a post from a proud aunt about how amazing the kid is. Imagine being lucky enough to have such a famous and talented aunt, and then imagine being treated with respect like it's not a big thing."
Lopez has expressed her support for the LGBTQ community in the past, most recently in the form of an open letter posted to Billboard in tribute to her late aunt Myrza, who was a lesbian.
Related: Transgender Parent Leaves Baby's Gender Unassigned
"When I was growing up in the Bronx, I always thought my aunt Myrza was the coolest," Lopez wrote. "What I didn't realize was that she was struggling with being gay.
"Myrza isn't with us anymore, but I like to think she is proudly looking down on me from above – the way I always looked up to her," the letter concluded.