Thousands of fans are petitioning Warner Bros. to "make Wonder Woman bisexual" in the sequel to the film studio's blockbuster summer hit.
"All I ask is that Warner Bros. directly acknowledge Diana Prince for who she is, who she has always been (regardless of her current love interest), and what her character could potentially represent for millions of people," Gianna Collier-Pitts, author of the Change.org petition, wrote.
As of Wednesday afternoon, the petition had more than 5,700 supporters.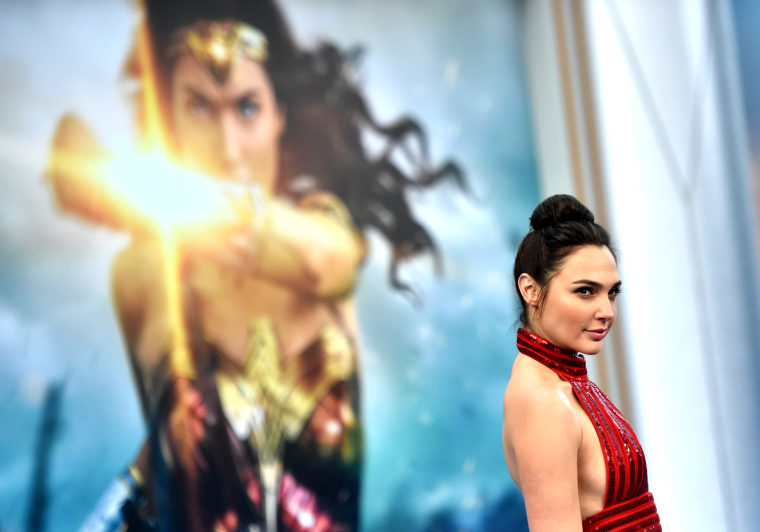 Speculation has long swirled regarding the sexuality of Wonder Woman — also known as Diana Prince— and in 2016, the current writer of the "Wonder Woman" comic book series, Greg Rucka, confirmed that she is in fact "queer."
In her petition, Collier-Pitts, a sophomore at New York University and a campus ambassador for LGBTQ advocacy group GLAAD, acknowledged Rucka's confirmation and stressed the importance of LGBTQ representation in media.
"One of the first things I learned is that representation is power, especially in today's society ruled by technology and social media. What we are exposed to on our televisions, in our movie theaters and Netflix queues, can have a direct correlation to how we view ourselves and the world around us," she wrote "As I was coming to terms with my bisexuality, I saw few--if any--characters that I could relate to, and those that I did see were almost always portrayed in a negative light."
Collier-Pitts also alludes to the history-making move Warner Bros. would be making if it adhered to the petition.
"Making Wonder Woman canonically bisexual on the big screen would make her the first openly LGBTQ superhero of any gender from either DC or Marvel's cinematic universes, and would solidify her place as a true role model for women of all ages and identities," she wrote.
Actress Gal Gadot, who plays "Wonder Woman" in the Warner Bros. franchise, addressed the character's sexuality in an interview with Variety, saying, "She's a woman who loves people for who they are. She can be bisexual. She loves people for their hearts."
The "Wonder Woman" sequel is set to hit theaters in December 2019.