Fashion photographer Tarik Carroll's new photo series is challenging hyper-masculinity and gender norms, while bringing body-positivity to the forefront.
The 29-year old Brooklyn-based photographer is calling on men of all backgrounds to join him in showcasing diverse identities in The EveryMAN Project, which highlights queer and transgender men of color with bigger body frames.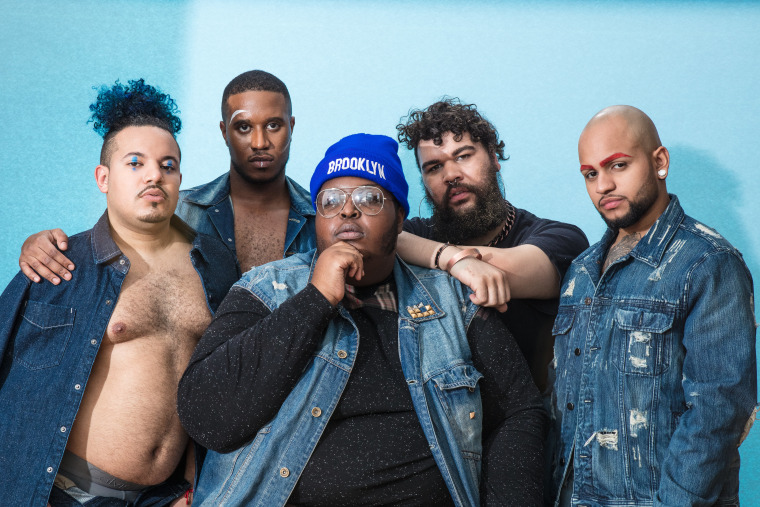 Carroll, who serves as creative director for The EveryMAN Project, described the initiative as an "immersive experience" that will include a book of his original photographs, personal essays and poetry submitted by young men, as well as a documentary that will capture the overall journey to complete the project, featuring model profiles and stories shared at the casting calls.
Carroll's bid for inclusivity stems from a personal struggle with body image and his eight years as a fashion photographer listening to male models voice their complaints regarding their bodies.
"The one thing that I saw across the board [was that for] guys of all sizes, all ethnicities [and] all backgrounds, the pain is the same," Carroll said.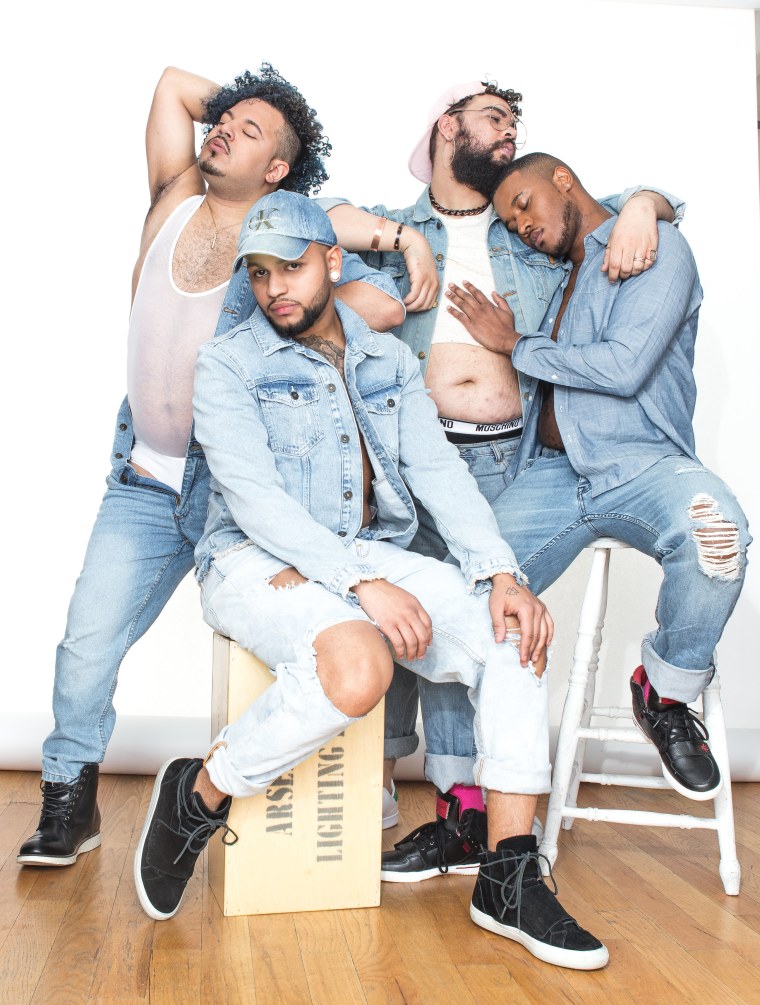 Conceived last April, The EveryMAN Project aims to tackle what Carroll once believed only men like him experienced: insecurity.
"Growing up as a black kid, probably the chubbiest kid in the class, had the highest voice, I have always been different," Carroll explained. "Looking at the media and fashion ads when I was young child, and loving what I was seeing but not seeing myself represented, I came up with the idea of recreating '90s fashion moments, and reimagining them with a diverse vision."
Carroll's diverse vision has grown into what he calls a "beautiful monster," catching the attention of other men who struggled to come to terms with the intersections of their various identities.
Since the release of his first campaign shoot, Carroll has received emails from young teens who feel inspired by his work.
"It's kind of like bringing water to the desert," Carroll said. "This project is so needed, and the response that it's gotten so far has been crazy."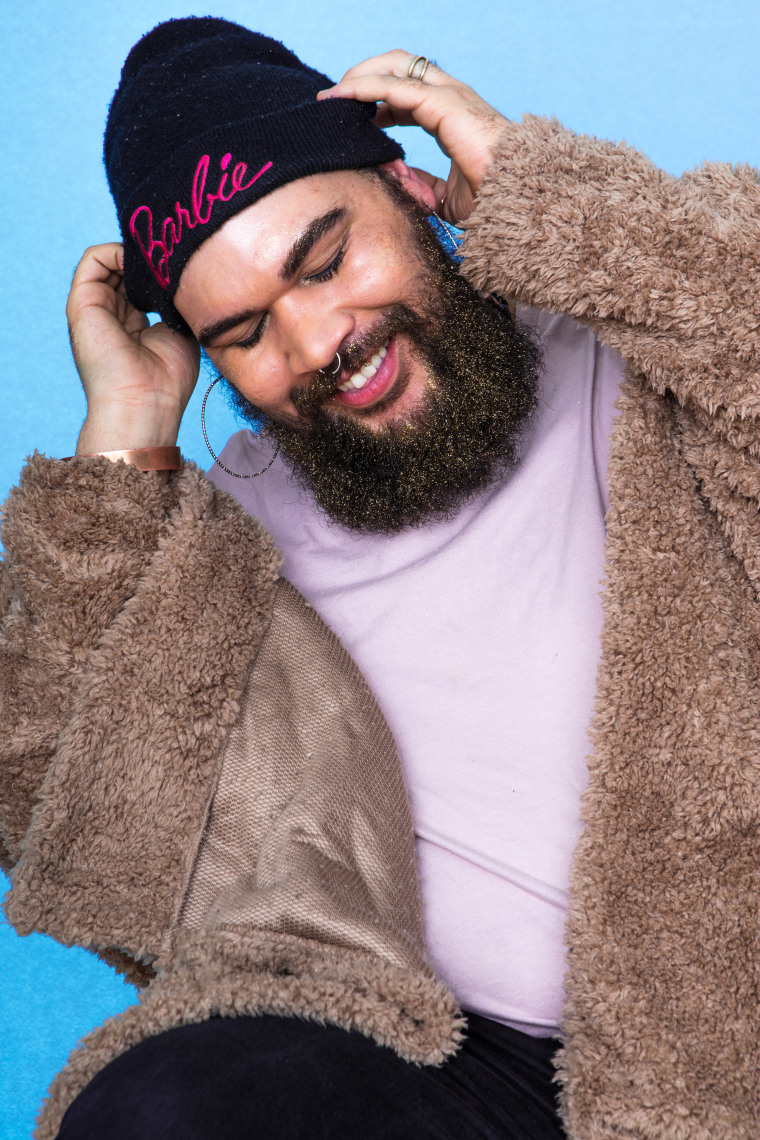 Marquis Neal, a 25-year old queer man of color from Vancouver, Wash., and one of the models featured in the campaign, believes venues that allow people to be authentic are key to having representation in the first place.
"You can be incredibly comfortable with your body and the person you are internally, but sometimes it is really hard to externalize that in [a] place that doesn't accept what you're trying to give out," Neal said.
Having modeled for brands like ASOS, he believes diversity in body type and gender expression or identity "go hand-in-hand."
"[The EveryMAN Project] pushes and elevates the idea that self-expression and your identity is also OK," Neal explained. "By giving representation to other body types, you're also giving representation to something that's outside the box. When people see things that are outside the box, that's when they open their eyes."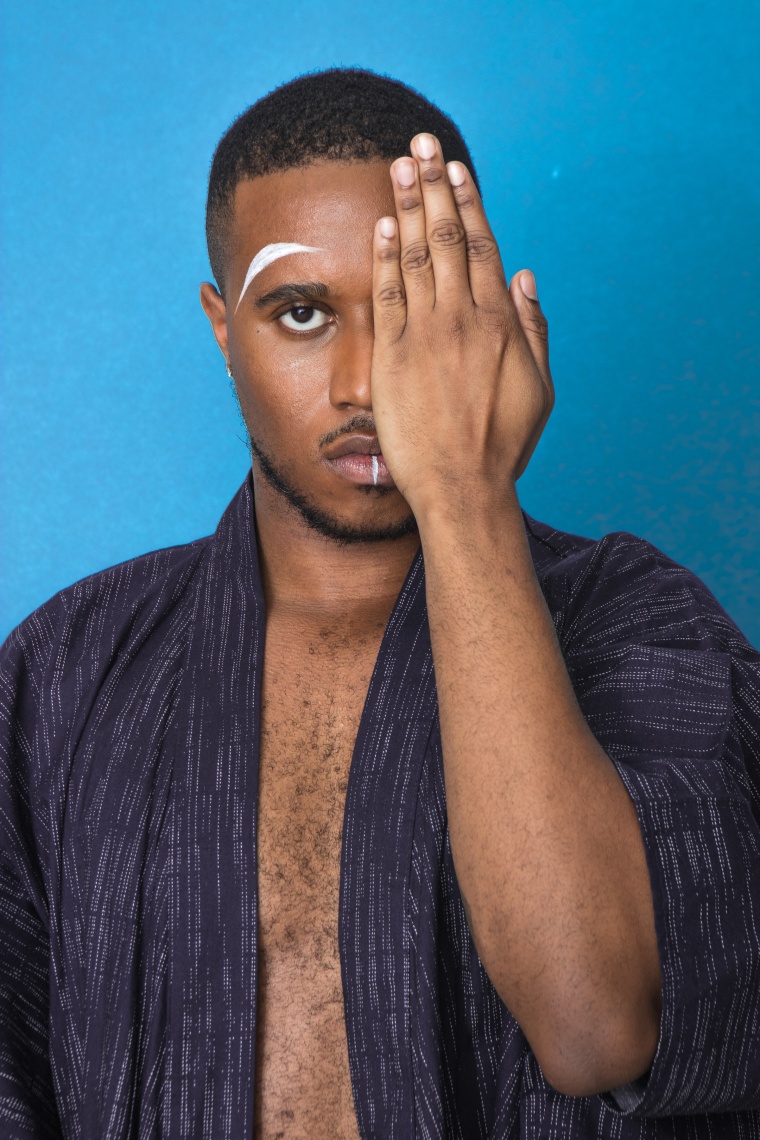 Lamar Shambley, a 29-year old high school teacher, who was also featured in the first campaign shoot, feels the project granted him camaraderie — a stark contrast to his younger years as a closeted black kid in a school of predominantly affluent white students.
"I only knew my story," Shambley said. "I only knew Tarik's story. Now I'm seeing that there's so much more out there. This is a common thread among men … this is real. This is something that exists within males no matter what age."
The EveryMAN Project has a tentative release date of April 2018. In the meantime, Carroll hopes his work will allow him to continue dealing with his own body image issues.
"In doing this project, I'm learning about myself," said Carroll. "It's kind of therapy for me as it is for the people who are part of it. So let's heal together."