/ Source: Associated Press
RALEIGH, N.C. — North Carolina's law limiting LGBT protections suffered a blow weeks ago when a judge ruled that three transgender residents must be allowed to use restrooms matching their gender identity at the campuses where they work and study.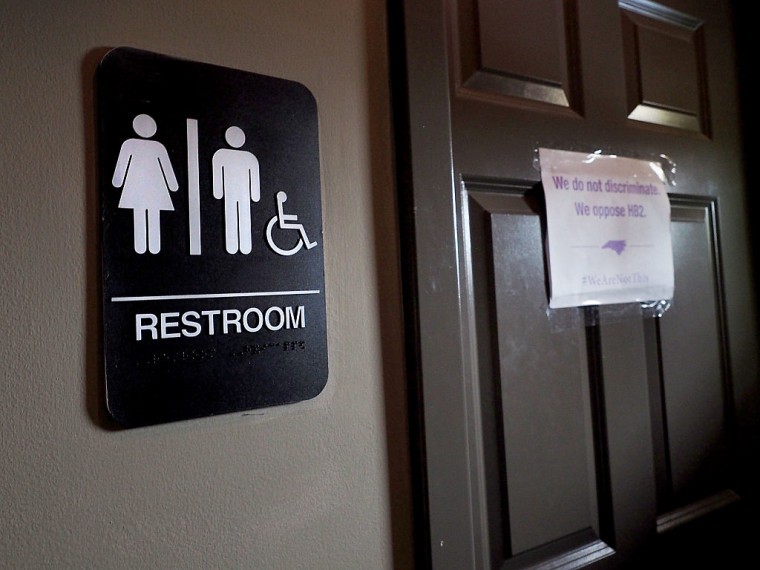 Now those plaintiffs want an appeals court to expand that preliminary ruling to cover all transgender people, across the state.
North Carolina's House Bill 2 requires people to use restrooms matching their birth certificates in schools and many public buildings, and it excludes gender identity and sexual orientation from statewide anti-discrimination protections.
A federal judge said in August that two students and an employee at University of North Carolina campuses are likely to succeed in proving that HB2 violates Title IX, a federal law prohibiting gender discrimination in schools.
But U.S. District Judge Thomas Schroeder's preliminary injunction applies only to the three plaintiffs in their work and studies at UNC while the case moves toward trial in May 2017.
On Tuesday, the plaintiffs filed a brief asking the 4th Circuit Court of Appeals to expand the injunction to protect transgender residents statewide, arguing that the law violates their constitutional equal protection rights. Schroeder said the plaintiffs hadn't shown they were likely to prove their equal protection arguments, and reserved judgment on a due process claim.
Lawyers for the challengers questioned this logic.
"Discrimination against transgender individuals is discrimination on the basis of sex," they wrote. "It would be anomalous to conclude that the exclusion of a transgender individual from a facility matching his gender identity discriminates on the basis of 'sex' under Title IX but not under the Equal Protection Clause."
The state's Republican governor and legislative leaders, who have argued the law protects privacy, want the appeal dismissed.
In their own brief filed Tuesday, lawyers representing Gov. Pat McCrory, state Senate leader Phil Berger and House Speaker Tim Moore argued that the plaintiffs are seeking to litigate the case in a piecemeal fashion contrary to established law. They note that the district judge hasn't yet ruled on the constitutional due process claim.
"This Court does not have jurisdiction to review one-half of the district court's preliminary injunction ruling while the other half remains pending," they wrote to the 4th Circuit.
In a separate case, the 4th Circuit has already ruled in favor of a favor of a transgender teen seeking to use the boys' restrooms at his Virginia high school. That Virginia ruling was a key factor in Schroeder's decision to grant his preliminary injunction for the North Carolina plaintiffs.
The U.S. Supreme Court is currently considering whether to review the Virginia case.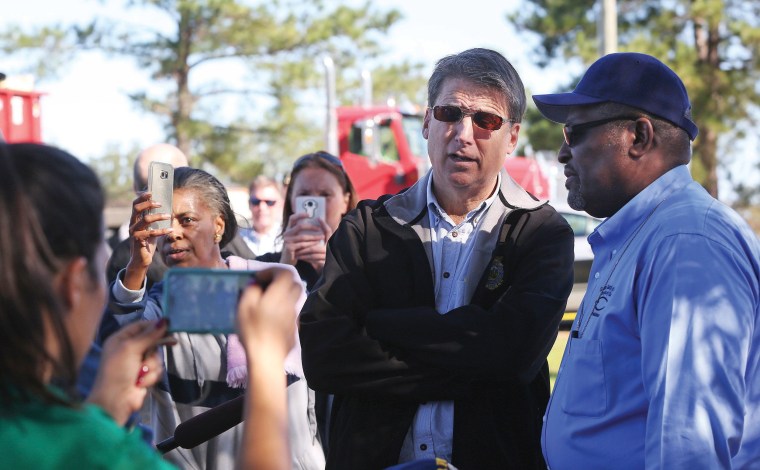 McCrory and the legislative leaders argue North Carolina's law is needed to protect privacy and safety by keeping men out of women's restrooms. Transgender residents challenging the law say restroom safety is already protected by other laws, while the North Carolina measure is harmful and discriminatory. The Obama administration is also suing the state over the measure.
Since HB2 passed in March, North Carolina has suffered backlash that has included companies declining to expand in the state and cancellations of rock concerts. The NCAA and ACC have also moved college sports events out of the state.