Transgender women are simply women.
That's what Chilean photojournalist Pilar Vergara sought to capture in her upcoming book, "Female," which will be released in May.
"'Female' captures transgender women as they are — not as photographers often depict them," Vergara explained. "There is a certain artificiality in most photography of transgender women, enhanced by studio lighting and bold colors. Too often, they are portrayed as oddities, and what is lost with this approach is their humanity."
The photographer, who lives in New York City, rose to prominence as a human rights photographer in Chile during the dictatorship of Augusto Pinochet. She has spent her career focusing on the most marginalized and misunderstood members of society. She said her lifelong dedication to human rights is what inspired her to photograph women who are trans.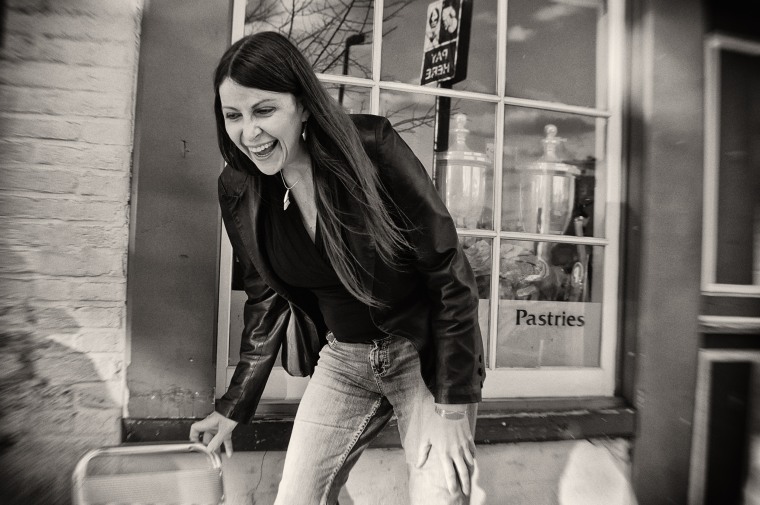 Vergara said the portraits in "Female" give no impression that her subjects are anything other than women.
"You see the pictures, and you have no idea they are transgender," she explained. "I think most people are going to think of this as a book about photographs of women. I mean, that's the idea. They will have to read the forward, and then the interviews, and then they're going to realize they are transgender."
Vergara said popular media often sensationalizes trans people. Her black-and-white photographs, however, give a glimpse into the lives of individuals not unlike ourselves: from a woman sitting in a bar, to another playing with her dog, to a little girl hugging her teddy bear. From cities across the U.S., they are of different ages and a variety of backgrounds: a doctor, a hair dresser, a student, a musician and a computer engineer, just to name a few.
"Female," published by Daylight, includes an introduction by Giselle Michaels-Chacón, a transgender musician from San Diego, titled "Uniquely Different."
"It is a strange feeling to be part of such a minute segment of humanity while simultaneously being the subject of such spirited discussion by just about everyone. Every day we hear cisgender (non-transgender) people asking other cisgender people what they think about trans people," Michaels-Chacón wrote in the book's introduction. "Magazine and news reporters know they can attract attention by getting cisgender celebrities to talk about us whether or not they have any actual knowledge of the topic. So we find that everybody is talking about us, but very few people are listening."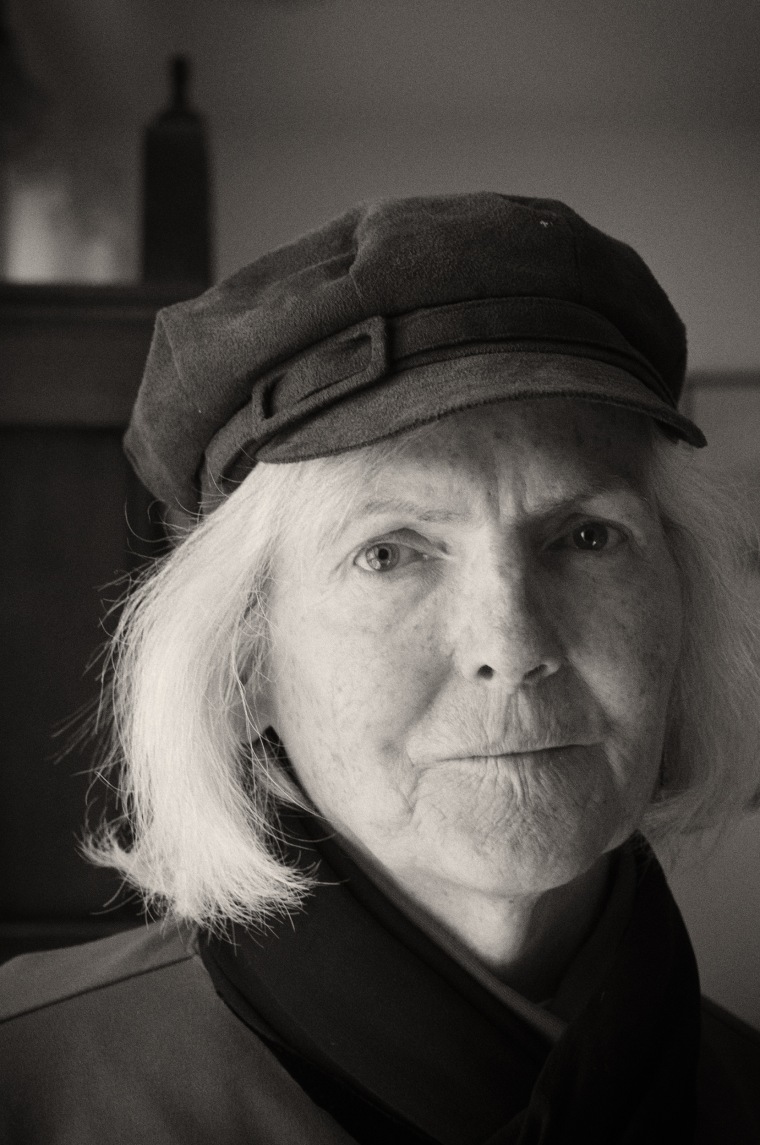 This lack of listening has bred a sense of distrust among many in the trans community, according to the photographer, which made it difficult for her to find women who were willing to be photographed. A transgender activist gave Vergara a list of 40 candidates to reach out to; of those, just 15 agreed to participate, she said. The activist speculated that some of the women might have been afraid that Vergara, who is cisgender, would not portray them fairly.
The woman told her, 'You are an outsider, so that's why people don't want to participate with you," Vergara recalled. That disappointed Vergara, who said her goal was simply to portray them as everyday people with unique lives and personalities.
"In all of them, I wanted to capture some expression in their faces, something different, something [that would capture] they were deep, interesting human beings," she explained.
Vergara worked hard to capture that authenticity. She traveled across the country, she said, and photographed the women where they wanted to be photographed. Some chose their homes, while others wished to be outdoors. She used only natural light.
"Some of them were super easy," Vergara said. "They were super relaxed and super easy. But some of them were very, very conscious of themselves, so it was very hard."
Nine of her subjects sat down with the photographer to be interviewed for the book. Vergara asked them questions like: "Can you tell me about your earliest memory of your gender?" "What happened when you told your family?" "What has been your biggest challenge in life?" "Have you felt discrimination?"
She said the experience gave her insight into the marginalization many trans people endure. "Feeling like they are so isolated, so lonely, feeling the burden of being different and not being understood," she said.
The interviewees, however, expressed a range of feelings and emotions regarding their gender identity — from isolation to transformation.
"I feel my metamorphosis from the moth to the butterfly has been a rare gift, not just a second chance at life," Mara, a software engineer, said when asked by Vergara what she wants people to know about being trans.
Vergara said she hopes "Female" provides insight into the uniqueness and diversity of transgender women and their vital contributions to our world.