EAST LANSING, Mich. — A farmer wants the courts to step in after he was barred from a Michigan farmers market because he doesn't allow gay couples to marry at his apple orchard.
A conservative Christian nonprofit, Alliance Defending Freedom, is representing farmer Steve Tennes and paying for his legal fees, the Lansing State Journal reported.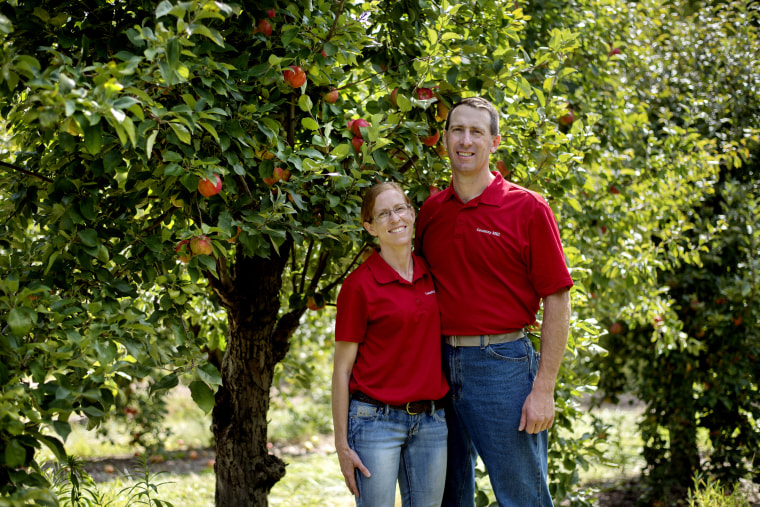 Tennes was barred from the East Lansing farmers market last year because city officials opposed his decision to bar same-sex couples from getting married at his orchard, The Country Mill in nearby Charlotte. Officials modified the city-run market's rules to require vendors to comply with East Lansing's civil rights ordinance, which prohibits discrimination.
A federal judge ordered the city to make room for Tennes last year, saying the city likely violated his religious and free speech rights.
East Lansing Mayor Mark Meadows said that ruling only covered the 2017 market season. He said the city opposes Tennes' "corporate decision-making," not his religious beliefs.
"This doesn't have anything to do with Mr. Tennes," Meadows said. "This has to do with the business."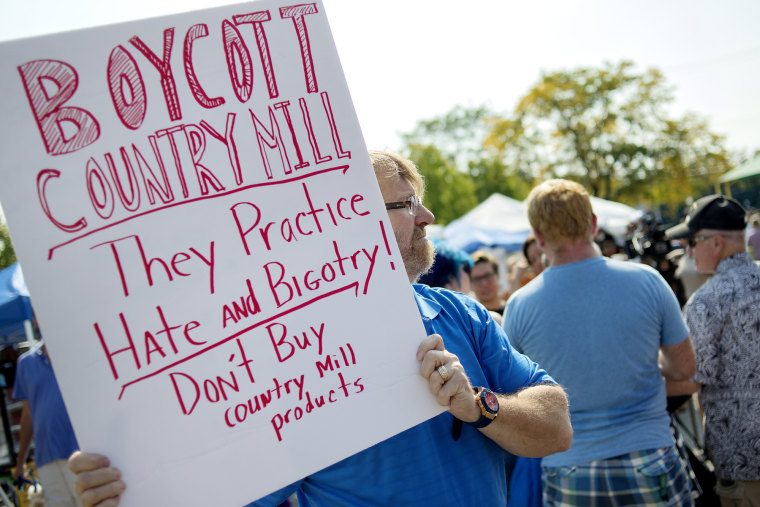 Tennes' attorney, Kate Anderson, said they'll ask for a permanent injunction this fall.
Tennes also plans to return to the farmers market to sell his organic apples starting this Sunday through October.
"Our family has faithfully served everyone in our community from all different backgrounds and beliefs," Tennes said in a statement Wednesday. "It is our religious beliefs that teach us to love all of our neighbors and treat them with dignity and respect."