As the "bury your gays" trope incites film and television controversy—with LGBTQ characters frequently meeting swift and violent deaths, to the dismay of queer viewers—a 30-year-old indie film has resurfaced as a newly relevant example of a rare happy ending.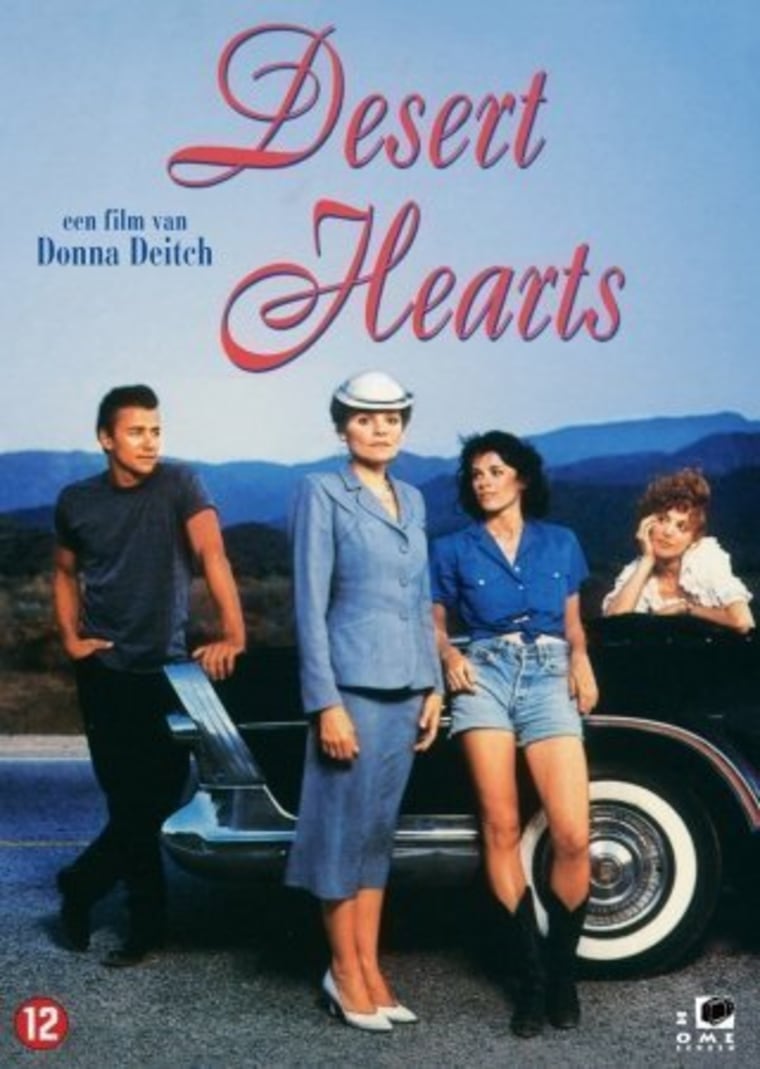 The 1986 indie hit "Desert Hearts" is often cited as the first lesbian film in which the protagonists aren't raped or murdered, don't commit suicide and don't end up in mental hospitals. It's a lesbian film with a happy, uplifting, romantic ending—and when it was made in the 1980s, it was nearly impossible to imagine.
"Desert Hearts," adapted from the Jane Rule novel "Desert of the Heart," tells the story of a tight-laced Columbia University professor named Vivian Bell who travels to Nevada to get a quickie divorce. As Vivian settles into a six-week stay at a ranch to secure the residency requirement for her divorce, she meets Cay Rivvers—a vivacious, unabashedly out queer woman who sends Bell on a journey of new and often terrifying lesbian attraction. The two spark a romance that manages to endure through the judgment and shunning of others—and by the film's end, the relationship has only become stronger.
Thirty years after the fact, "Desert Hearts" still stands out, and not just due to its lesbian storyline—it's also a uniquely heartwarming and quirky film. An engagement party scene featuring a country band made up of casino workers shares the same strange, searing beauty of David Lynch's "Blue Velvet," which was also released in 1986. Both films expose a raw weirdness and sexuality among characters, and they each convey a somewhat twisted view of Americana. The casinos of Reno feature prominently in "Desert Hearts"—as do the peripheral men who constantly comment on, and insert themselves into, lesbian life.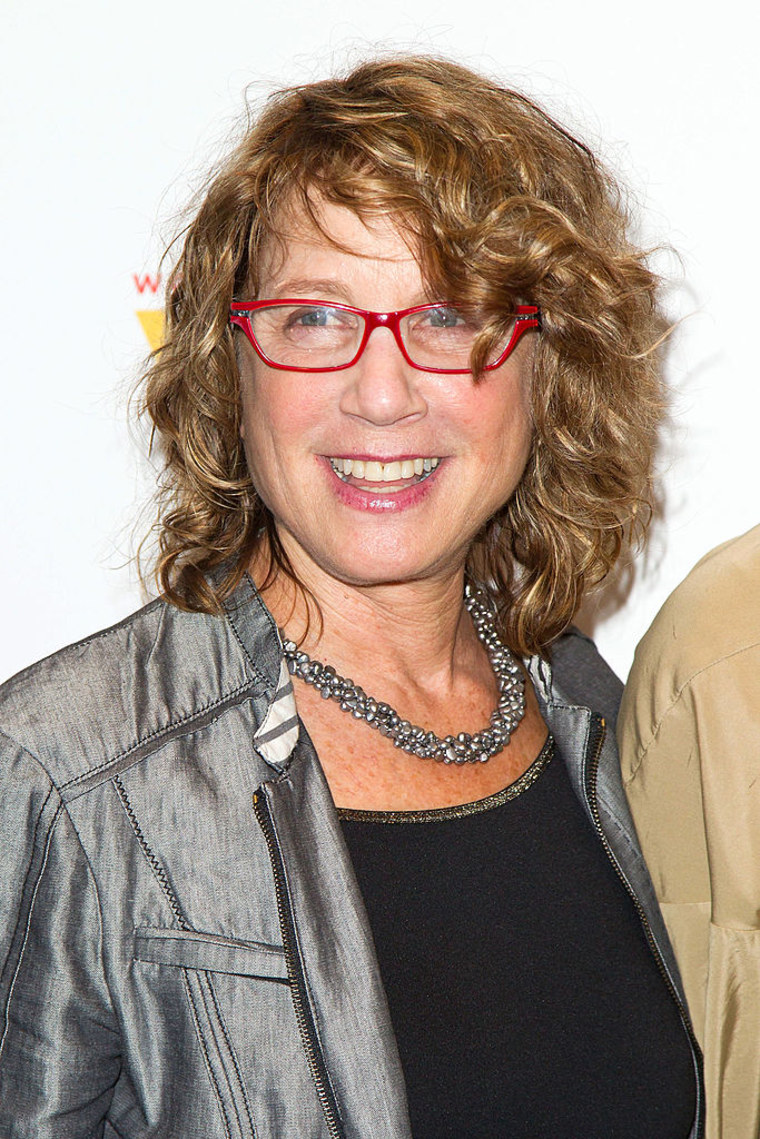 NBC Out spoke with "Desert Hearts" director Donna Deitch at a special screening of the film at New York's Museum of Modern Art (MoMA) on Friday. Deitch confirmed she is currently raising funds for a sequel to the lesbian cult classic and recalled the unusual methods she employed to raise the first film's million-dollar budget in the distinctly less LGBTQ-friendly political climate of early 1980's Hollywood.
"I had these investor parties all over the country, and they were sort of modeled on a Broadway backers party," Deitch said. "Gloria Steinem was a host, Lily Tomlin was one, and their names would be on the invitation."
Deitch told NBC Out it took more than two years to raise the money needed to make the film, with parties held "everywhere."
"I sold shares in a limited partnership for $15,000 per share," Deitch revealed. "But it was only in part funded by lesbians and feminists. There were straight men, gay men, it was a mix. People saw it as a potentially quite commercial film."
RELATED: 'Bury Your Gays': Why Are So Many Lesbian TV Characters Dying Off?
Deitch's fundraising methods were more akin to political organizing or hosting an epic potluck than to the typical Hollywood studio backing—a uniquely lesbian way of crowdsourcing a project within one's own extended community.
"It was an unusual way to finance it for its time—or for any time," Deitch told NBC Out.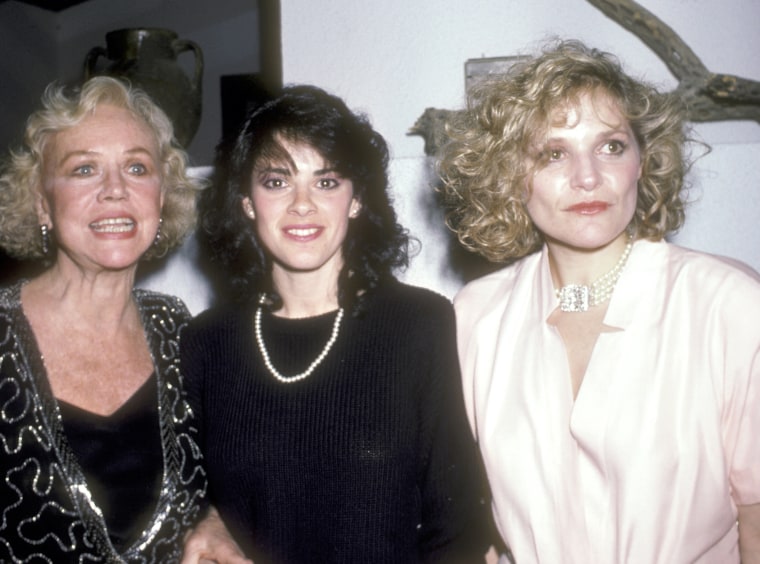 At MoMA, the stars of "Desert Hearts" were in attendance along with family and friends. As Deitch introduced stars Helen Shaver (Vivian Bell) and Patricia Charbonneau (Cay Rivvers) from the stage, the actors stood and briefly kissed for the entertainment of the audience. Charbonneau introduced her daughter, who she was pregnant with during the film's production, as "the 'Desert Hearts' baby."
After the screening, author and prominent second-wave feminist Robin Morgan discussed the impact of "Desert Hearts" onstage with Deitch.
"This was the first lesbian love story—first same-sex love story at all—in which the protagonists were not either porn actors and in which one or both of whom didn't kill themselves at the end," Morgan said.
RELATED: 21 TV Shows Giving Lesbian and Bisexual Women Screen Time
Morgan, now 75, noted that it could be hard for millennials to imagine the repressive climate in which "Desert Hearts" was introduced, with near-total lesbian invisibility in media and almost no LGBTQ political or civil rights whatsoever.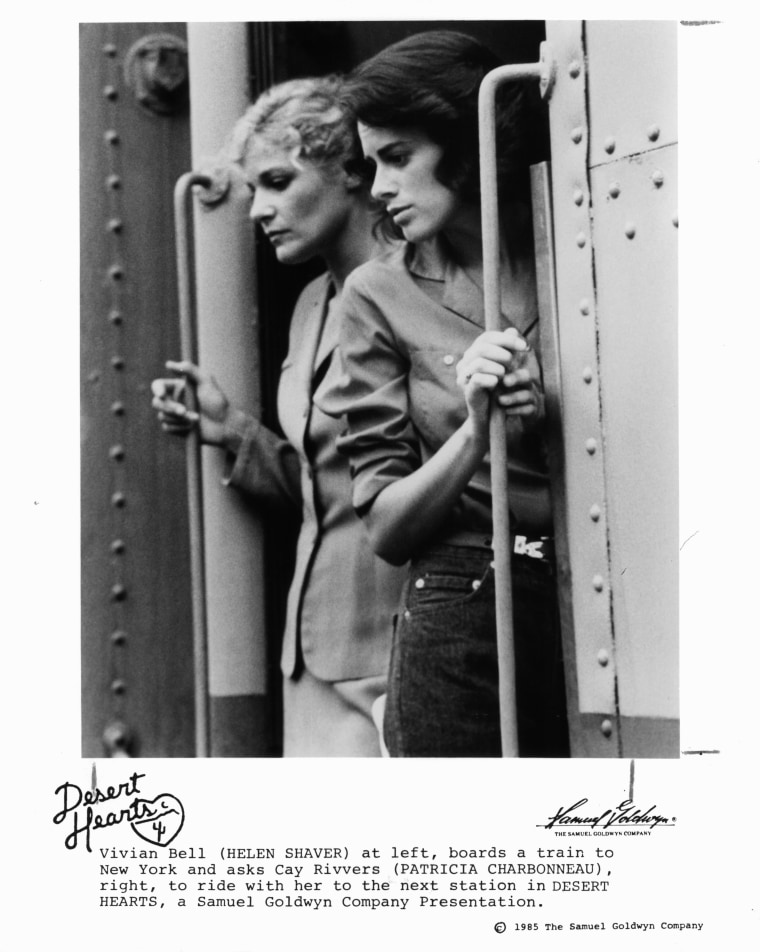 "When this woman made this movie, the actors were told that it was a career-ender," Morgan recalled. "And these were actors even in the straight parts. She, of course, was told 'You will never work in the this town again, or any other.'"
Deitch told the audience that the film premiered in New York the day after what she called "not a very nice review" by The New York Times critic Vincent Canby (Morgan interjected, calling Canby "Not a very nice man.") In fact, the review was scathing: The respected critic perplexingly called the vibrant, humorous film "as flat as a recorded message from the telephone company."
In 1986, a bad review from The New York Times was a death sentence for a small indie film with relatively unknown stars, according to Deitch. So the lesbian director again took matters into her own hands with an unorthodox solution: She made leaflets advertising the film and walked around the city with her brother, handing them out to people waiting on lines outside of movie theaters.
RELATED: Review: 'First Girl I Loved' an Intensely Powerful Coming-of-Age Film
Against all odds, "Desert Hearts" went on to approach box office records at its opening theaters, was the darling hit of film festivals around the world and sparked a distributor bidding war that was won by the Samuel Goldwyn Company.
Donna Deitch—told she would never work again after her blatantly lesbian film—was immediately approached by Oprah Winfrey to direct the television miniseries The Women of Brewster Place, which also featured one of the first lesbian couples on TV. Deitch continued to direct for television for 25 years, winning an Emmy and a Hugo award in addition to the Sundance Special Jury Prize awarded for "Desert Hearts."