In his new film, "My Harlem," filmmaker Jeff L. Lieberman takes a stand against Harlem's anti-gay ATLAH Worldwide Missionary Church.
The Vancouver native, who has documentary "The Amazing Nina Simone" under his belt, uses his new film to examine important themes including homophobia, gentrification and violence against the LGBTQ community.
In "My Harlem," the two main characters, Nathan and Langston, initially bond over an anti-gay sign outside ATLAH, a real-life Harlem church that has made countless headlines due to its offensive messaging.
RELATED: Anti-Gay Harlem Church Threatens to Burn Rainbow Flag
NBC OUT talked to Lieberman about his upcoming film, the intersectionality it portrays and his decision to include ATLAH.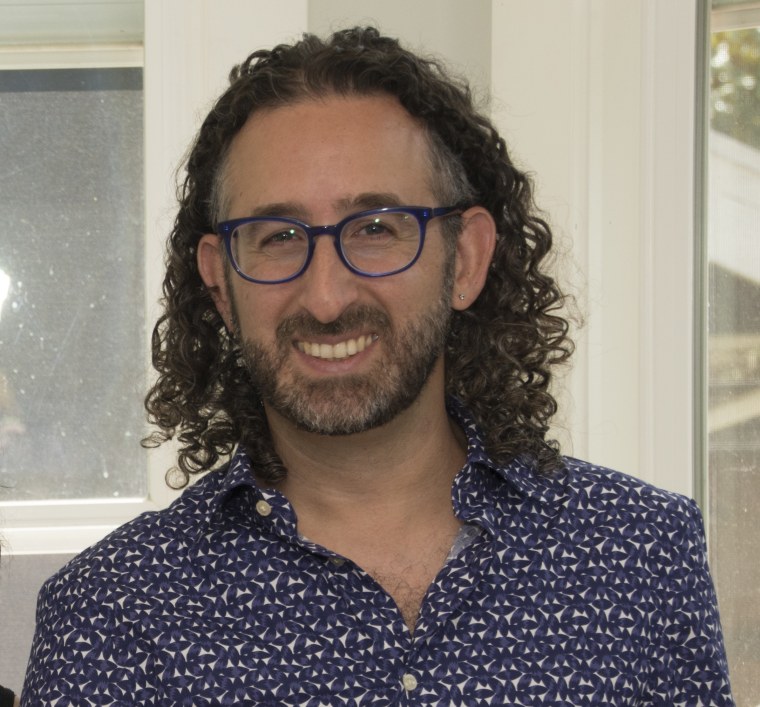 What is "My Harlem" about?
"My Harlem" is a narrative feature film. It is essentially a love story. A romantic comedy at its very heart, but it goes a lot deeper into issues that are more substantial than most films like that. It's set in Harlem and it tries to explore the history of the neighborhood, but also what's going on today –- gentrification and different cultures sort of bumping up against each other, different people calling it home and just the changing nature of a lot of neighborhoods, like Philly, Baltimore where people are seeing possible development and long time residents fearing the neighborhood is changing.
It is also a gay love story. It's about two young men who meet on the street and are intrigued with each other but also misunderstand one another. They have very different cultural backgrounds but are very similar in a lot of ways. The story follows them as they get to know one another better and play with the idea that they are different, similar; that they have flirtation, sexual attraction, and chemistry yet, they are also scared of the possibility of dealing with each other's communities.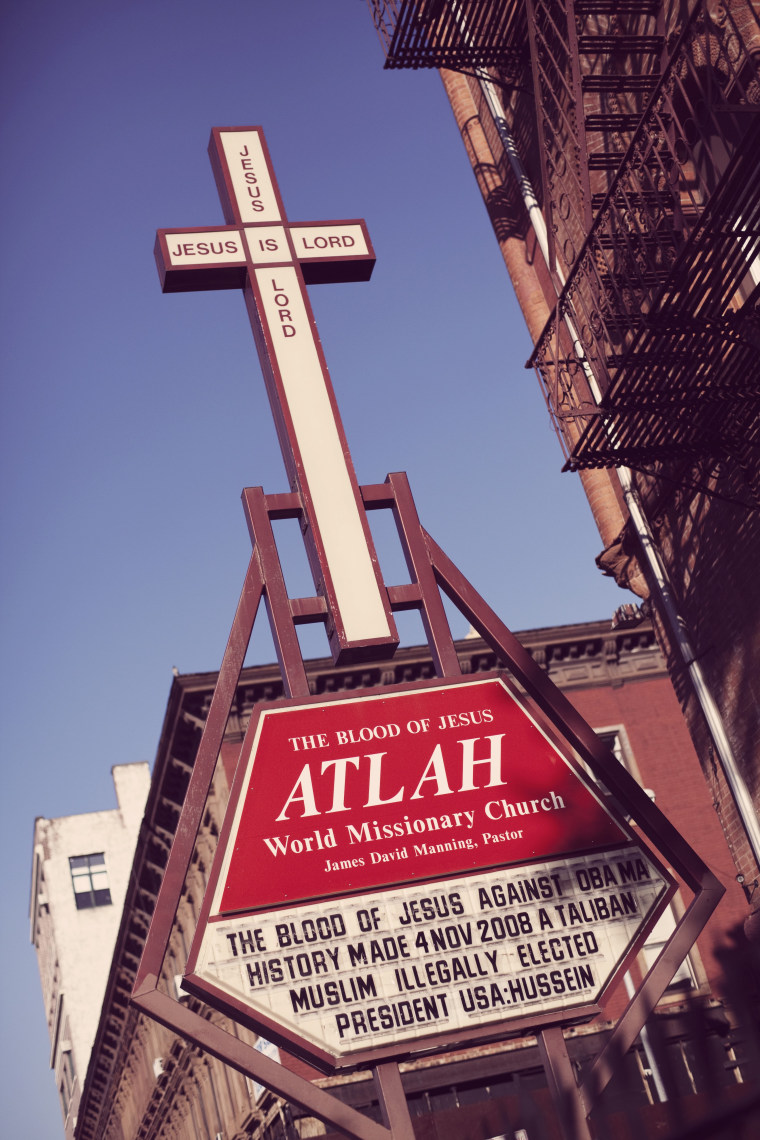 Why include ATLAH in the film?
The ATLAH sign is something that has been bothering me for a long time –- both on a personal level and on a greater level of human rights and hate speech. It's just an ugly, ugly place of hate in my neighborhood during the 5 years I have lived in Harlem. I think a lot of people are fed up and exasperated with the sign, the church and the pastor and have tried many different ways to combat the hatred. It would be one thing if they were preaching from inside the walls of their church, it's another thing for it to be seen every day, 24 hours a day, every week –- it's a new level of vitriol. I felt like I wanted to do something, take some kind of stand.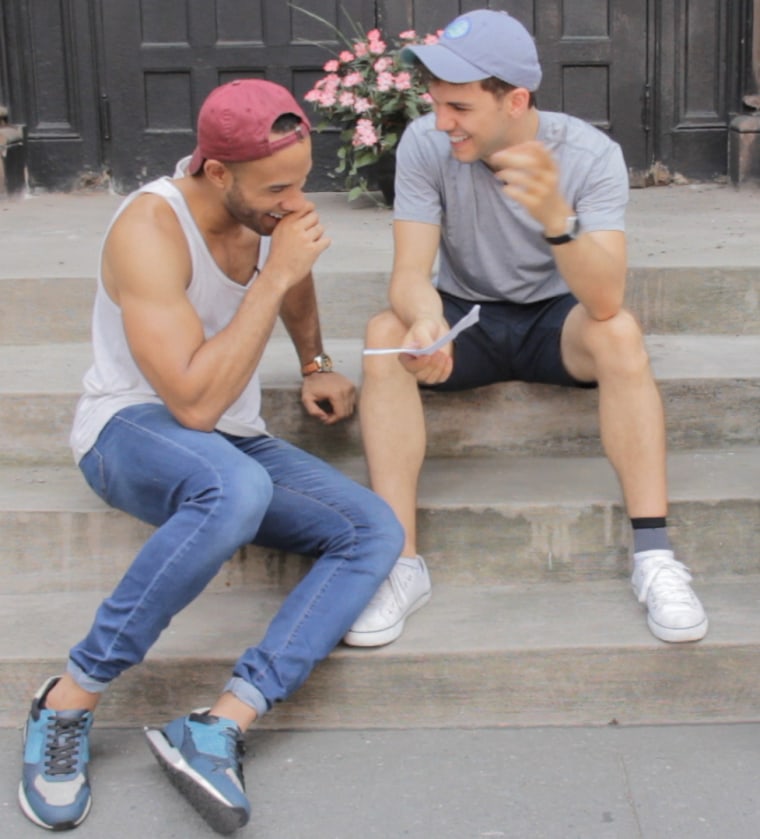 The film is about gay characters, but deals with issues of race as well. Why was it important to you to include that intersectionality?
I really think that's how most people live their lives. I sort of hesitant calling "My Harlem" a gay film, because it is much more than that. People in real life and the characters representing them are not just people with one focus or one agenda. They are looking at their entire world and their entire world involves race, religion, culture, location, their jobs and their passions. All of the things that make up their lives.
What do you hope people take away from the story?
I hope that people learn something about what it means to live among their neighbors and embrace diversity and change. To handle gentrification in a gentle, peaceful and measured way. That it is not okay to just come into neighborhood and replace the culture in large ways. I also hope people learn something about gay relationship and gay people. That we want what a lot of other people want –- love, respect, harmony and equality.