Chile's "A Fantastic Woman," a drama about a transgender woman who battles her lover's family after he dies, won the Academy Award on Sunday for best foreign-language film. It is the first Oscar winner in history to feature a transgender storyline with an openly trans actor in the lead role.
"A Fantastic Woman" is also Chile's first victory in the category, and the film's star, 28-year-old Daniela Vega, became the first openly trans performer to present on stage at the Academy Awards. Vega introduced Sufjan Stevens' performance of "Mystery of Love" from Oscar-nominated "Call Me By Your Name," another LGBTQ-themed film.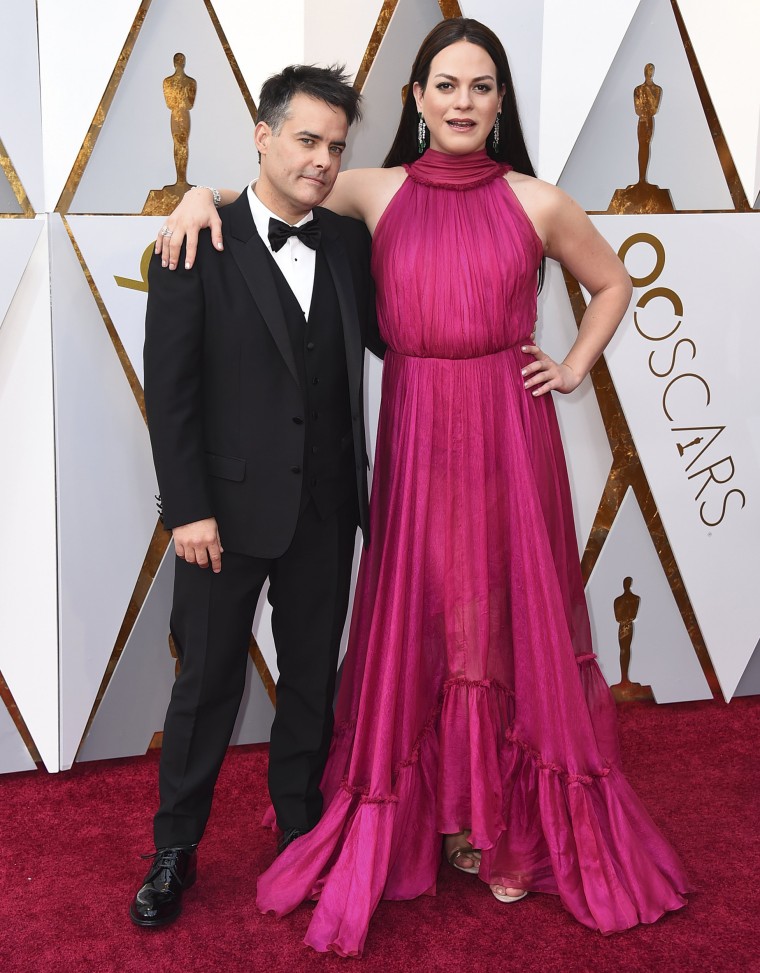 "I want to thank the cast of the film," "A Fantastic Woman" director Sebastián Lelio said upon receiving the Oscar, "especially the brilliant actor Francisco Reyes and the inspiration for this movie, Daniela Vega."
GLAAD, an organization dedicated to LGBTQ representation in media, praised the film's win and heralded it as a welcome change for transgender people, who rarely see themselves portrayed on the big screen.
"This year's Academy Awards ceremony was a triumph for LGBTQ representation, and one of the most exciting wins was for 'A Fantastic Woman,' starring transgender actress Daniela Vega," Sarah Kate Ellis, president and CEO of GLAAD, said. "An Oscar win for a film starring a transgender woman, portrayed by a transgender actress, is a much-needed step toward greater representation in Hollywood –- and yet another sign that there is an eager audience for LGBTQ stories."
In the film, Vega plays Marina, a waitress and singer in a relationship with an older, divorced man. When the man has an aneurysm and falls down the stairs, Marina rushes him to the hospital. Before long, police are questioning her about whether she had any part in his death.
Her battles with prejudice are evoked in surrealistic scenes in the movie, reminiscent of Latin America's literary tradition of magical realism.
While Vega herself was not nominated for her performance, she had a heavy impact on the creation of the film itself, which originally featured a cisgender (non-transgender) protagonist until Lelio was inspired to revise the character after working with Vega.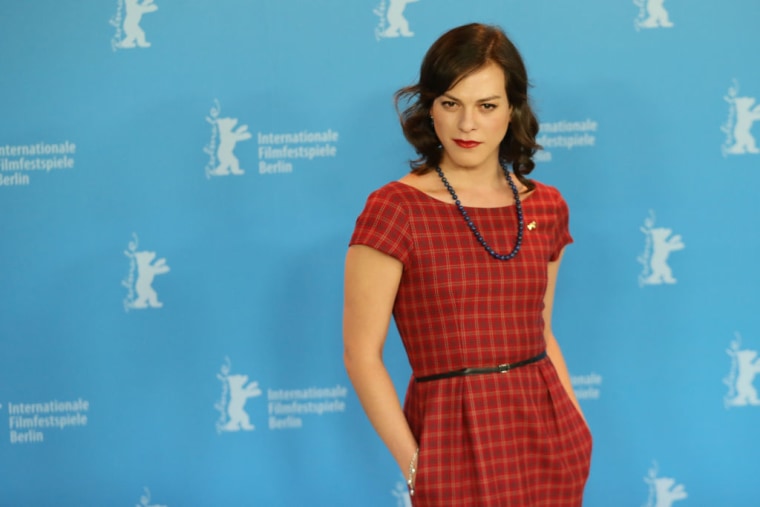 Transgender storylines at the Oscars aren't new. "Boys Don't Cry" and "The Danish Girl" also featured transgender protagonists, but they were played by cisgender actors Hilary Swank and Eddie Redmayne, respectively. Swank took home the Oscar for best actress in 2000 for her role, and Redmayne was nominated for best actor in 2016.
Jared Leto, a cisgender man, won the Oscar for best supporting actor for portraying Rayon, a transgender woman with AIDS, in "Dallas Buyers Club" in 2014.
There was Oscar buzz in 2016 surrounding "Tangerine," a film that featured a black transgender protagonist played by a black transgender actress, Mya Taylor. But ultimately it was snubbed.
Mara Keisling, executive director of the National Center for Transgender Equality, told NBC News that her organization held viewings of "A Fantastic Woman" in D.C. last month and called the film a "poignant trans story about trans lives."
"It's showing there's not just interest in trans lives and trans stories, but that trans artists are being recognized for doing great work," she said. "It was a great story, and Daniela did a really incredible job."
This year's Academy Awards ceremony had moments of visibility besides Vega. Yance Ford became the first openly transgender director nominated for an Oscar, and "Call Me By Your Name" won best adapted screenplay. And in the acceptance speech for best animated feature, "Coco" producer Darla Anderson thanked her wife and the film's screenwriter, Adrian Molina, thanked his husband.