A gondolier who made headlines a decade ago for entering the male-dominated cadre of Venice's canal rowers "while in the body of a woman," recently announced he is transgender.
Alex Hai made the revelation Wednesday on Facebook and in an interview on Radiolab.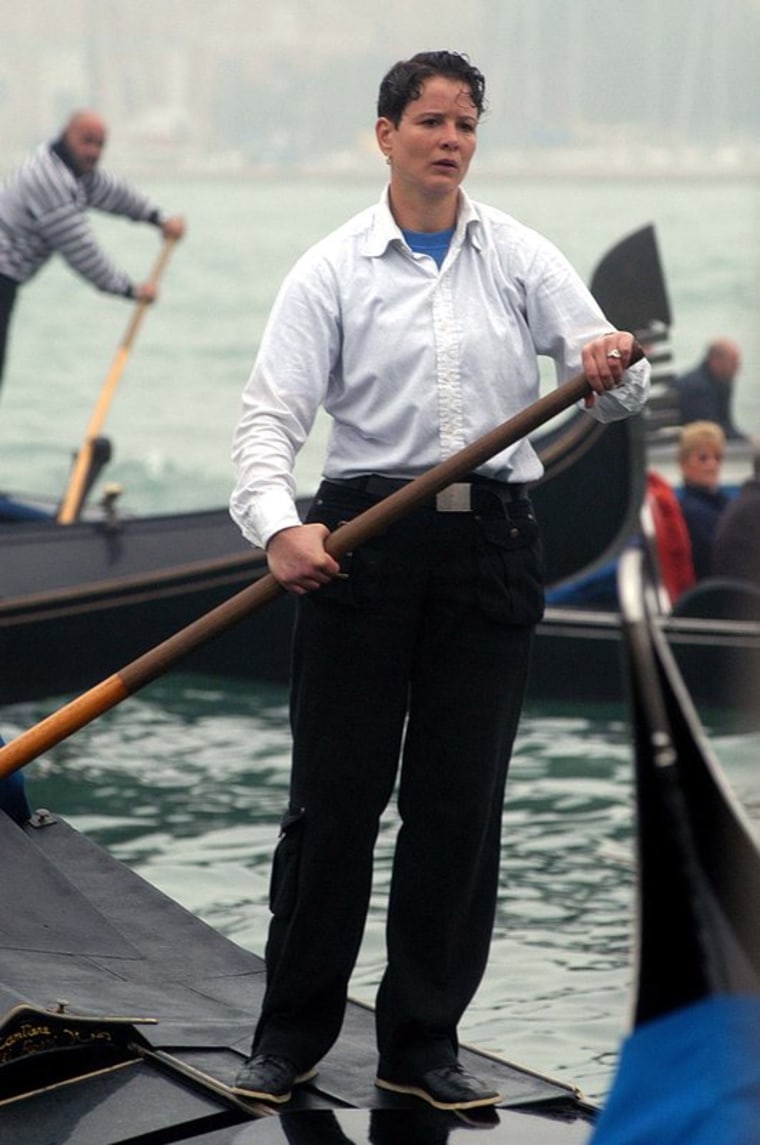 "My name is Alex Hai, and I am transgender," his Facebook post states. "The correct pronouns to use when referring to me, at any point in my life (regardless of how I was publicly known at the time), are he/him/his. It is inaccurate to refer to me as 'she' or 'Alexandra' for any reason."
Hai won a legal battle in 2007 and became what was considered at the time the first female gondolier to row tourists around the lagoon city.
"After years of rigorous study that I began in 1996 as a gondolier's apprentice, I won a lawsuit in 2007 permitting me to row tourists in my gondola," Hai explained in his Facebook post. "I was the defendant in that lawsuit, not the plaintiff. The lawsuit was filed against me by Venetian City Hall, in an attempt to prevent me from working as a gondolier. In 2015, the 2007 ruling permitting me to work as a gondolier was upheld by the highest court in Rome."
In his lengthy Facebook post, Hai added, "I am supportive of equal rights for women, and feel that as someone who mastered the craft of rowing while in the body of a woman, I have proved that 'yes even a girl can do it.' However, I myself am not a woman, and the struggle of feminism is not my personal struggle. I simply want to do the work I'm passionate about, and be seen by the people around me the way I see myself."