When Hayward Duresseau and Kerry Kennedy met during a Mardi Gras celebration in 2015, there was an instant connection.
One was an introvert and the other was outgoing, but together the couple from Lafayette, Louisiana, never seemed to grow tired of each other.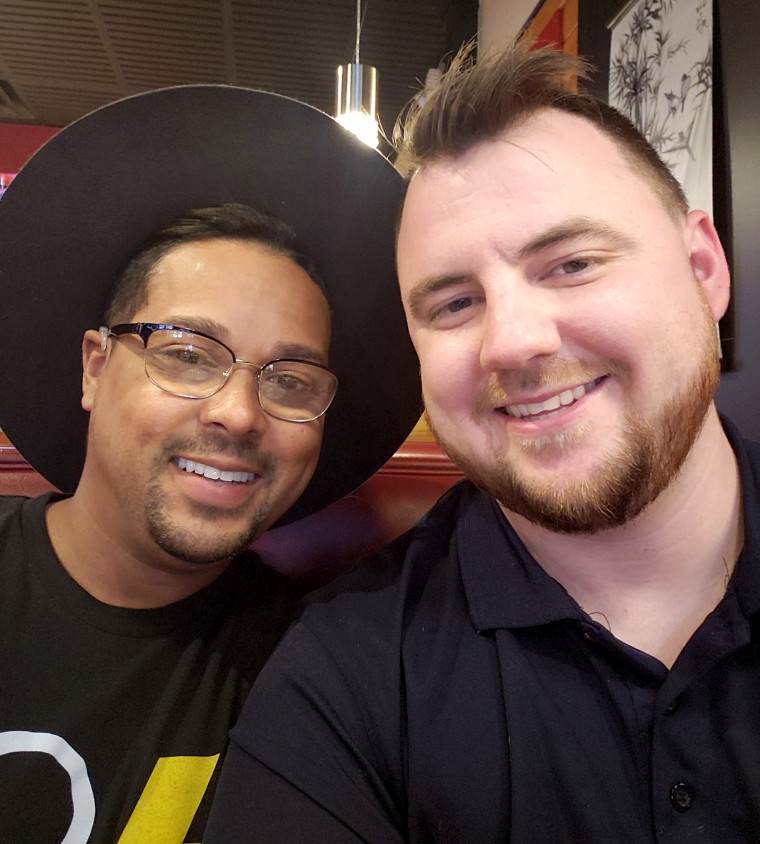 However, their relationship had one of its most difficult challenges when Duresseau, 37, faced a major medical emergency: During a family trip to San Francisco in February, Duresseau contracted bacterial meningococcal meningitis.
He remembers hearing about a meningitis outbreak while watching television in San Francisco but wasn't concerned about it affecting him. When he returned to Lafayette from his trip, he suddenly felt exhausted. He woke up the next morning and put on his glasses but wasn't able to see. At first he wasn't alarmed, thinking perhaps his prescription had changed.
But throughout the day, and during a Valentine's Day dinner with Kennedy, Duresseau had a lingering headache that wouldn't go away, even after taking migraine medication. The next morning, Duresseau was violently ill, and Kennedy immediately rushed him to the emergency room.
Duresseau said that doctors treated him for what they thought was an eye condition. After the treatment was complete, however, his hearing was almost completely gone.
"I was just praying," Duresseau said. "This couldn't be my life."
The doctors soon realized he had bacterial meningococcal meningitis.
"When he was first diagnosed, it was terrifying," Kennedy said. "I was really scared. I wasn't sure if he was ever going to leave the hospital."
"I honestly thought I was going to die," Duresseau added.
For Duresseau, one of the most difficult parts of the diagnosis was his loss of independence. He had to depend on Kennedy and his family for everything. Initially, he had problems walking, going up and down the stairs and even bathing on his own.
"I felt like I was in jail in my own head. It was lonely. I couldn't do anything on my own," said Duresseau, who was used to an active lifestyle working in the restaurant industry.
Through all the medical challenges, Duresseau says Kennedy was there to support him.
"Kerry never left my side. He kept saying, 'We're a team. We're going to get through this together," Duresseau recalled.
While losing his independence was a struggle, the loss of his hearing was even more devastating, Duresseau said.
"It wasn't just that I couldn't communicate with Kerry. I couldn't communicate with the outside world at all," he explained.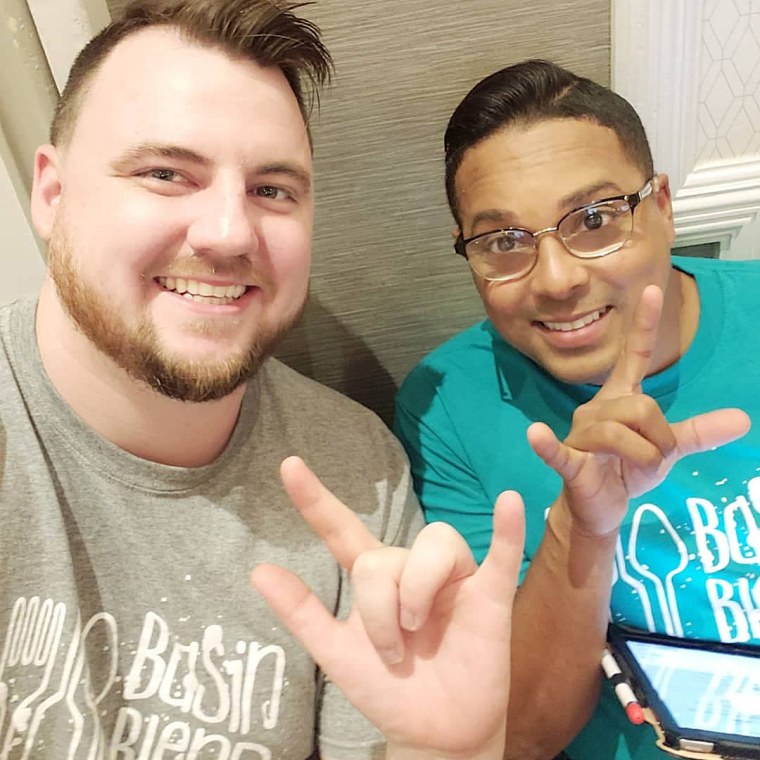 Fortunately, the couple had a friend who is a sign language interpreter. After reading on Facebook what the couple was going through, the friend put together a book of American Sign Language phrases and vocabulary and started teaching them.
"It was difficult," Kennedy said. "It was learning a whole new language."
Before Duresseau became sick and lost his hearing, the couple had discussed taking the next step in their relationship — marriage. While the plans were put on hold for a while as Duresseau was recovering, Kennedy said he still hoped they would get married.
After a six-month recovery, doctors decided that Duresseau was healthy enough to undergo surgery for a cochlear implant, which could help Duresseau with his hearing loss .
After the surgery, the doctor turned on the cochlear implant for the first time. Kennedy said he knew this was the right moment to propose.
"It was a really emotional time," Duresseau said, referring to the proposal. "I'm able to hear voices again, and [Kerry was] talking to me about our past and where we're going in the future."
"I wanted it be special," Kennedy said. "I wanted it to be the first thing he heard from me."
"I got my fairy tale ending," Duresseau said.
After the surgery, the couple felt as though they were getting reacquainted with one another.
"It was like our relationship started all over again," Duresseau said. "Nothing was better than being able to hear his voice."
The couple has not yet started to plan their wedding. After a difficult year, they're taking some time to rest and enjoy being each other's fiancé.