A Florida man was arrested after secretly recording himself having sex with other men and then posting the videos to pornography sites, the Department of Justice announced Thursday.
"Bryan Deneumostier, 32, also known by the screen name 'susanleon33326,' was charged in a five-count indictment in the Southern District of Florida with two counts of illegal interception of oral communications and three counts of record keeping violations," the DOJ said in a statement.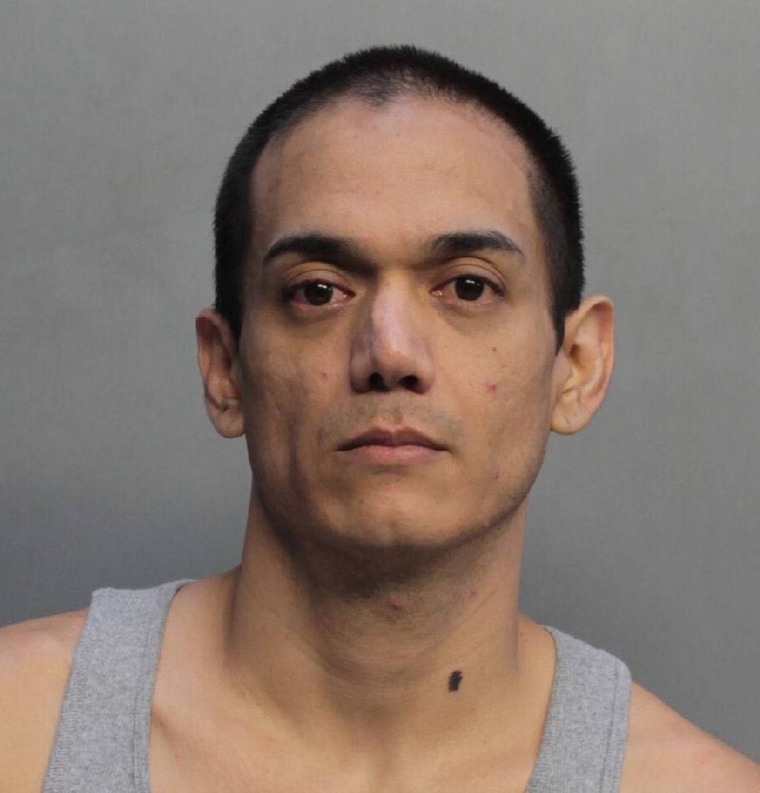 Federal agents believe Deneumostier lured his victims by posing as a "real, heterosexual female" housewife on Craigslist who was seeking a clandestine fling at her home near the Homestead Reserve Air Base in Miami-Dade County, according to a law-enforcement document obtained by the Miami Herald.
"When the men ask for assurances that there are no cameras, he assured them that 'she's' married to someone in the army and she would never photograph or video them," the document stated.
One of the pornography sites to which Deneumostier allegedly uploaded videos was "StraightBoyz," a now-defunct site that showed heterosexual men being blindfolded and conned into sex acts with other men, according to the Herald.
Two of the charges Deneumonstier faces are related to "unlawful recordings of individuals." The other three involve the "failure to maintain records of those engaged in commercial sex acts." If convicted, he faces up to 10 years in prison.
The actions of which Deneumostier is being accused are not as uncommon as some may think. One in 25 internet users in the U.S. has either had sensitive images posted without their permission or has had someone threaten to post such images, according to a 2016 report by the Data & Society Research Institute.
The report found lesbian, gay and and bisexual internet users are the most vulnerable. Seven percent of LGB people have had someone share a nude or nearly nude image of them, compared to 2 percent of heterosexual internet users, the report found.
The current charges against Deneumonstier stem from just two alleged victims. However, with 600 videos reportedly posted to pornography sites over several years, Deneumonstier could face additional charges.
Any individuals who believe they might be a victim are encouraged to contact Homeland Security Investigations at (866) 347-2423.