After waking up Sunday morning to the news of a massacre at a gay nightclub in Orlando, University of Central Florida graduate Garrett Jurss knew he needed to do something to help.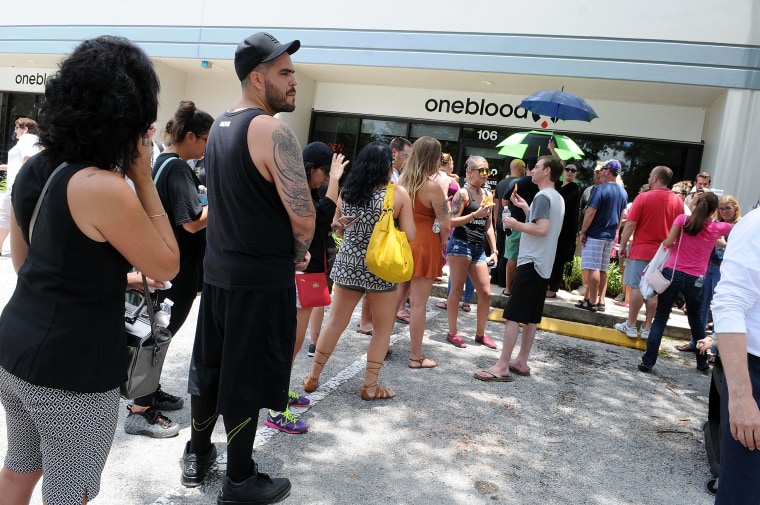 "I went to Pulse, I think, like almost every gay college kid did or does, and reading the stories where people were and what happened, it's just a heartbreaking, numbing experience," Jurss said.
After Jurss, now 28, found out there was an urgent call for blood, he decided nothing - not even a lifelong fear of needles - would stop him from helping his community in its time of need.
That is, until it came to answering a question on a form at OneBlood, a donation center in Orlando.
Jurss, who tested negative for HIV after entering into a relationship with the man he has been with for the past seven years, thought his sexual history might be a barrier to him donating. His friends, however, assured him Orlando had lifted its restrictions on gay men donating blood (they were mistaken).
After lifting its near-lifetime ban in December on donations from men who have had sex with men, the FDA now recommends a man who has had sex with another man during the past 12 months refrain from donating blood.
RELATED: Gay Blood Ban Still in Effect in Orlando
But Jurss told NBC OUT the question on the form he received was about his first encounter with a man, not his most recent. He said he left frustrated, feeling there was nothing more he could do.
"I want to be able to help my brothers and sisters that are out there, that are suffering right now," Jurss said. "But I can't, and I feel helpless."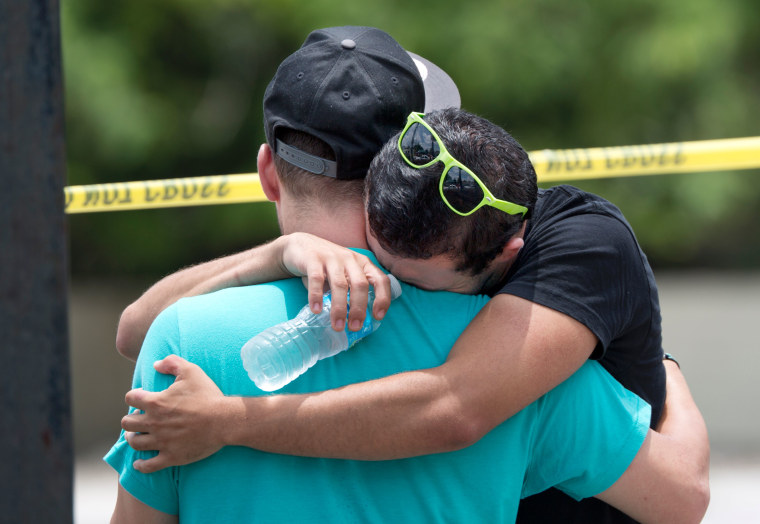 NBC OUT attempted to contact the OneBlood Center in Orlando to get clarification on the language used on the form, but the voicemail inbox was full.
FDA public affairs specialist Tara Goodin wrote in an email to NBC OUT that although centers typically revise their procedures to fall in line with FDA guidance, "establishments may voluntarily elect more stringent donor deferral criteria than those required or recommended by the FDA."
RELATED: Orlando Nightclub Shooting: 'Absolute Devastation' Among LGBTQ Community
Goodin also told NBC OUT that the Interorganizational Disaster Task Force assured that all immediate needs for blood were met.
"We empathize with those who might wish to donate, but reiterate that at this time no one who needs blood is doing without it," Goodin wrote. "That being said, FDA is committed to continuing to reevaluate its blood donor deferral policies as new scientific information becomes available."
Some took to Twitter to speak out about the issue, including comedian Fortune Feimster, writer Franchesca Ramsey and U.S. Rep. Jared Polis of Colorado.