One week after Democratic lawmakers sent a letter to the U.S. Small Business Administration asking why the agency removed the LGBTQ resource page from its website, the page has been restored.
"We're pleased [SBA] Administrator [Linda] McMahon has taken our concerns seriously and reinstated these resources. It is important that all federal agencies are inclusive and work proactively to serve the needs of all Americans," Reps. Nydia M. Velázquez and Yvette Clarke, both New York Democrats, said in a joint statement.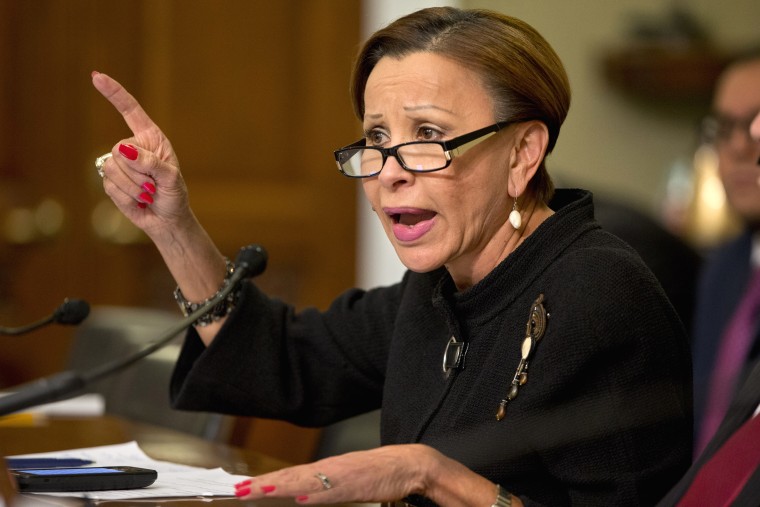 Rep. Velázquez, the ranking member of the House Small Business Committee, and Rep. Clarke, one of the committee's members, sent the SBA a letter last Wednesday asking for details surrounding the January 2017 removal and prolonged absence of the agency's "LGBT Outreach" page, which had served as a resource for LGBTQ business owners.
"It has now been over a year since these resources were taken down. Other pages that were also under construction are already up and running," last week's letter stated. "This is deeply troubling and renews our concern that this page's removal may have been politically or ideologically motivated, rather than simply administrative."
In a statement sent to NBC News on Thursday, an SBA spokesperson affirmed the agency's support for LGBTQ business owners and chalked up the prolonged absence of the LGBTQ resource page to the website's redesign.
"It has been a priority of this agency to create a more user-friendly customer experience. Toward that end, thousands of pages were taken down and are under review in an effort to make the site more navigable and streamlined," the spokesperson stated. "This agency is as committed to assisting the LGBT business community today as ever, and that includes our outreach efforts and community partnerships. We regret that the website redesign created confusion about the agency's longstanding policies among some on Capitol Hill."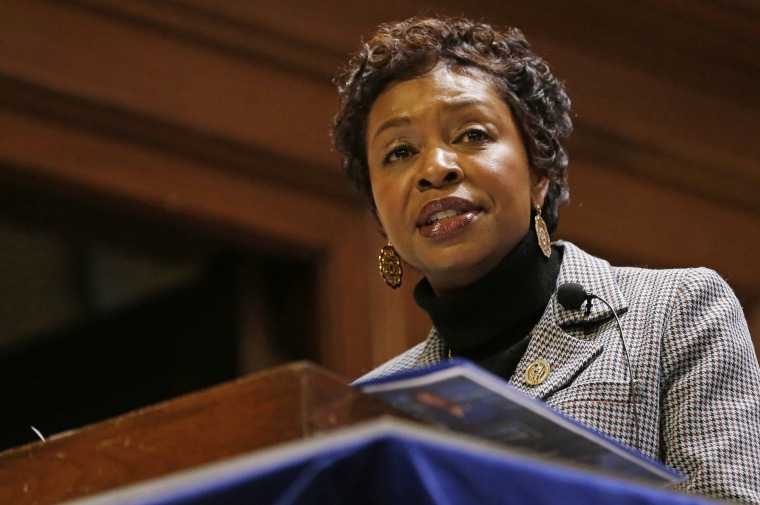 At the conclusion of last week's letter, Reps. Velazquez and Clarke listed six questions to be answered by the SBA no later than May 22. The questions inquired about the agency's motive in removing the contents from the SBA's LGBT Outreach page and whether the agency was instructed by the Trump administration to delete the site's LGBTQ resources. In this week's joint statement, the two lawmakers followed up on that request.
"We also continue to be concerned as to why these resources were originally removed and took so long to be restored. It remains our hope that SBA will answer our letter, provide that information and include any previous communication between SBA staff and other Administration officials on this topic," their joint statement read.
The founders of the National LGBT Chamber of Commerce, President Justin Nelson and CEO Chance Mitchell, issued a statement Wednesday applauding the SBA for reinstating the page and thanking Reps. Velázquez and Clarke for their initial inquiry.
"Clearly [Administrator McMahon] and the SBA recognize that LGBT business owners across the nation bring countless innovations, contribute over $1.7 trillion to the GDP, and create tens of thousands of jobs where they live," Nelson and Mitchell said in the joint statement. "America's LGBT entrepreneurs, and in fact every diverse community, should be given unfettered access to opportunities to succeed at every level of government and in every marketplace."