Nine LGBTQ individuals were attacked by a mob of more than 30 people in the Armenian village of Shurnukh last week, according to police and one of the victims. Two of the victims were seriously injured and required hospitalization, while seven suffered minor injuries.
The attackers, who allegedly yelled anti-gay slurs while beating and throwing rocks at the nine friends, were released by police after a brief investigation. Now, the victims and an international human rights group are calling for the assailants to be brought to justice.
"WE NEED TO KILL HIM"
Hayk Oprah Hakobyan, founder of LGBTQ advocacy group Rainbow Armenia Initiative, said he invited a group friends to his family's home on the Armenia-Iran border last week for a weekend getaway. On Friday evening, however, the group got unexpected visitors. Two men from the village arrived at Hakobyan's family home and demanded to see him.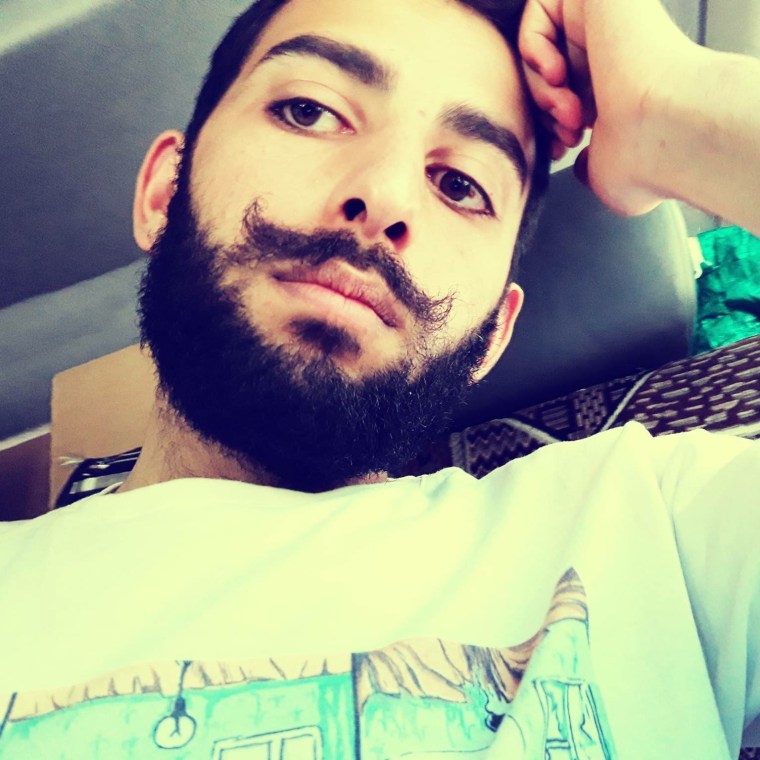 "When I refused to talk to them, one of the guys jumped over the fence and entered into the house and onto the balcony," Hakobyan recalled.
The man wanted Hakobyan to go outside with him, but he refused. His friends then called the police and Hakobyan's family to help intervene. His family, however, told him and his friends to leave the house, where they were then met with a growing mob of people.
"By that point there were already 15 men, "Hakobyan said. "They were gathered around, and they spoke to my father and brother and told them that we had to leave."
They accused Hakobyan and his friends of sharing so-called gay propaganda and behaving wildly, a claim Hakobyan disputes. Shortly after the group of nine left Hakobyan's home, he said they were assaulted by the crowd.
"We were standing outside and someone just came and hit one of my friends, and then the horrors started," Hakobyan recalled. "People were throwing rocks. People were punching and hitting my friend's head."
The angry mob, according to Hakobyan, started yelling homophobic slurs at him and his friends and telling them they need to leave the village. The crowd, which eventually reached more than 30 people, chased the nine friends to the outskirts of the village.
"They were saying, 'We need to catch Hayk. We need to kill him,'" Hakobyan said, noting that they knew his name since he was from the village.
The mob finally stopped when Hakobyan and his friends reached the outskirts of the village and were met by police officers. The officers, however, were not supportive, according to Hakobyan.
"They told us we had to go back to the village to make clarifications. We were like, 'Are you crazy?'" Hakobyan recalled.
When they arrived at the police station in Goris, the closest city, Hakobyan said an officer told him and his friends to "cut the emotions" and tell them "the real story."
In response to the incident, the Armenian police released a short statement corroborating the victims' assertions of a violent mob attack. And at least one of the assailants publicly admitted to attacking the group of friends because they were gay.
"We went out into the street to fight for our honor," the man told a local news outlet. "If they come again, we will beat again."
"WE WANT JUSTICE"
Following last week's attack and the subsequent release of the assailants, the victims and several human rights organizations are calling on the police to further investigate the incident.
"We want justice. We want these people in jail," Hakobyan said, adding that has life has been completely changed after the assault. "I don't have a home anymore. I'm targeted."
He fears if those who attacked him and his friends go unpunished, it could set a dangerous and violent precedent in the country.
"If this case would go down [without a proper investigation] then there would be no place for people who are different in Armenia," Hakobyan said. "Armenia would be no place for people who are diverse."
He said he and his friends are now "physically OK" for the most part but "psychologically we're pretty much broken."
Human rights group Amnesty International called the attack "a deplorable act of homophobic violence" and called on the authorities to take action.
"Amnesty International calls on the Armenian authorities to fully and effectively investigate the attack and bring the perpetrators to justice," the organization said in a statement. "Authorities must take all necessary steps to unmask any discriminatory motive based on sexual orientation behind the attack."
LGBTQ rights group ILGA-Europe also condemned the "violent attack."
"LGBTQI people are part of Armenian society and should be able to live fully and freely, without fear," the organization said in a statement. "We call on local police officers, national law enforcement agencies and policymakers to find the perpetrators, fully investigate this incident without delay and introduce laws to protect LGBTI people against bias-motivated crimes."
The United States embassy in the Armenian capital of Yerevan spoke out against the attack through its official Twitter account.
A PATTERN OF HOMOPHOBIA, TRANSPHOBIA
This latest incident fits a pattern of homophobic and transphobic violence in the former Soviet country of almost 3 million.
In April, a 15-year-old was stabbed for being assumed gay by a 35-year-old man, ILGA-Europe reported. Two months earlier, a transgender woman was attacked in her Yerevan apartment, according to Armenian trans rights group Right Side NGO.
A 2016 survey by LGBTQ rights group PINK Armenia found 90 percent of Armenians think the rights of LGBTQ people should be limited through legal means. The same survey found more than 90 percent of people in the country think it is unacceptable for same-sex couples to hold hands in public.
Armenia currently ranks 48th among 49 European countries on ILGA-Europe's annual Rainbow Map, which ranks countries according to how LGBTQ-friendly they are. Neighboring Azerbaijan came in last on the list
According to a 2017 Amnesty International report, hostility has increased in several former Soviet states, including Armenia, due in part to "the repressive rhetoric and practices emanating from Moscow."
Hakobyan said last week violent incident was more than just an attack on nine LGBTQ people. "It was a planned attack," he said. "A planned attack on activism. A planned attack on people who are different."