Jeff Rohrer, a former Dallas Cowboys linebacker, came out as gay Wednesday in an interview in The New York Times.
"I've given at least five people heart attacks with this news," he told the paper. "But for the most part, many of my closest friends, including some of my former teammates with the Cowboys, could not have been more happy and supportive."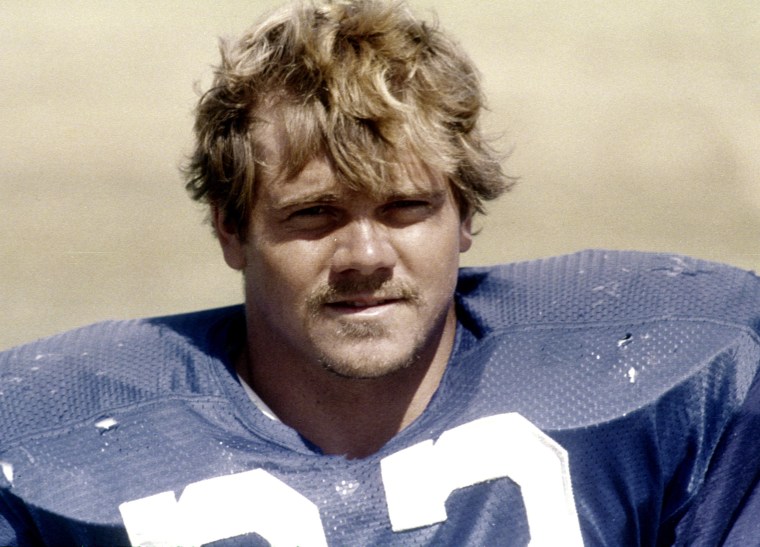 Now 59, Rohrer, a TV commercial producer and divorced father of two, is planning to walk down the aisle once again — this time with a man. Joshua Ross, Rohrer's 36-year-old fiancé, is a celebrity aesthetician and owner of the West Hollywood company SkinLab. The two men will tie the knot on Sunday in Los Angeles.
Rohrer, who played in the NFL from 1982 to 1987, reflected on his late-in-life decision to come out.
"If I had told the Dallas Cowboys in the 1980s that I was gay, I would have been cut immediately," Rohrer told the Times. "It was a different world back then, people didn't want to hear that."
Rohrer joins a very small club of former NFL players who have come out as gay. According to LGBTQ sports site Outsports, there were just 11 of them as of June 2017 — and only seven ever played in a regular NFL season game (Rohrer makes eight).
After Rohrer and Ross say "I do" this weekend, Rohrer will be the first known NFL player to marry a same-sex partner.