Former WNBA player Candice Wiggins said her abrupt retirement from the league in 2015 was largely due to what she describes as its "harmful" culture.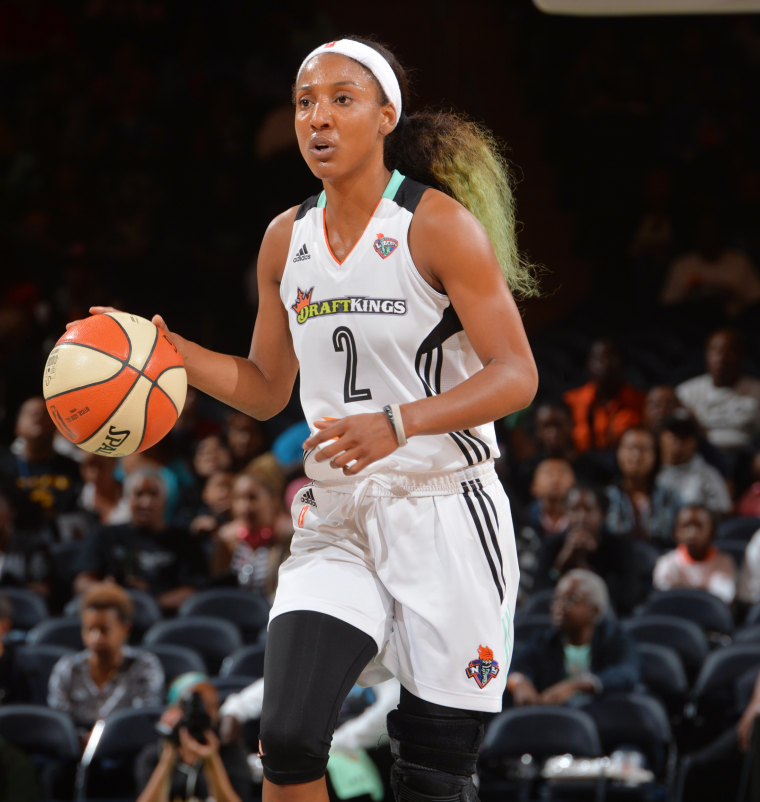 The 30-year-old told the San Diego Union Tribune earlier this week that she was bullied and harassed throughout her eight years in the WNBA because she is heterosexual and said the experience was "toxic" for her.
"Me being heterosexual and straight, and being vocal in my identity as a straight woman was huge," she told the Tribune. Wiggins claimed "98 percent of the women in the WNBA are gay."
The former basketball star also found problematic what she viewed as a culture that encouraged women to look and act like the men in the NBA.
"I was the opposite. I was proud to a be a woman, and it didn't fit well in that culture," she said.
Wiggins, who played for four different teams throughout her professional basketball career, went on to disparage the league as a whole. "Nobody cares about the WNBA," she said. "They give away tickets and people don't come to the game."
Since Wiggins interview was published in the San Diego Union Tribune on Monday, several WNBA players and coaches have reacted to her comments.
Openly gay WNBA player Layshia Clarendon posted a string of tweets responding to the different points Wiggins made in the article.
"To assume people who don't dress traditionally feminine don't consider themselves a women is grossly misguided and offensive," Clarendon wrote. "I am extremely proud to be a woman," she added in a following tweet.
Gary Kloppenburg, who coached Wiggins for two seasons during her career, also commented on Twitter, saying he "never witnessed any situation like Candice detailed."
"The WNBA is an elite-level basketball league that prides itself on being inclusive and caring about the well-being of all its players," he added in an accompanying tweet.
WNBA player Imani Boyette wrote a blog post in response to the comments by Wiggins in which she speaks directly to the retired player.
"You've reinforced unfair stereotypes. A person's orientation is their own and their business," Boyette wrote. "Now, because of your article, it is no longer out of bounds to ask WNBA players about their sexuality."
WNBA President Lisa Borders released a statement Thursday saying she was "stunned and disappointed" by Wiggins' comments.
"In my time with the league and my capacity as a fan before that, I've had the pleasure of getting to know a group of highly competitive women who are driven to succeed at the highest level on the court, and constantly striving to help create opportunity for all members of their communities," Borders continued.
In a follow-up interview with the San Diego Union Tribune, Wiggins doubled down on her comments.
"I know it sounds heartless, but I don't care. I understand what my purpose and the intent of my words are, and I'm responsible for my words. I'm not responsible for how people perceived them," she added.
The Tribune also reported Wiggins is currently writing a book based on the journals she kept during her time in the WNBA, suggesting this won't be the last we'll hear from her.