The University of Tennessee's LGBTQ Pride Center came under threat of closing in 2016 after state lawmakers defunded the university's Office for Diversity and Inclusion. Now, openly gay alumni are fighting to save it.
Chad Goldman is a full-time volunteer fundraiser who is leading the effort to raise a private $3 million endowment to keep the Knoxville center's doors open. He said he was infuriated when he found out the diversity office had been defunded, which essentially cut off funds to the Pride Center.
"We were taking a giant step backwards and sending a message to prospective students, students who were there, faculty and staff that gay people are not welcome here," Goldman told NBC News.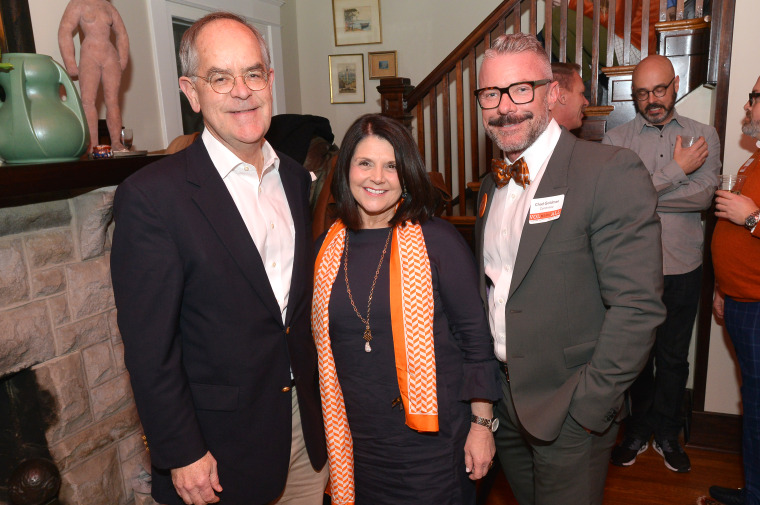 The university's Office of Diversity and Inclusion, which included the Pride Center, came into the crosshairs of Republican state lawmakers over a number of issues prior to losing funding, according to local news reports. Among them, lawmakers criticized the center for circulating a newsletter requesting instructors be sensitive to students' preferred pronouns. Lawmakers were also critical of the center's support for "Sex Week," a series of educational programs aimed at spreading awareness around sexuality, sexual assault prevention and sexually transmitted diseases.
Goldman said it's unfortunate that the center lost funding over a political "culture war." LGBTQ students, he said, rely on the center to be the one place on campus where they will always feel welcome.
"When you're a young person of that age, life can be challenging enough already, and you're trying to figure out your way, figure out who you are," he said. "When you are coming to grips with being gay or LGBTQ ... it makes it all that more difficult."
Goldman said he grew up in the conservative state and understands what it's like to not have a community of one's own. He said the center did not exist when he attended the university in the early 1990s.
"I was in the closet, but even more extreme than that, I hadn't even been able to come to terms with it myself," he said. "I just refused to accept it, and it was very, very difficult at that time."
"There was no support group that I knew of," he said, adding, "I felt 1,000 percent alienated at the time."
After Goldman graduated with a degree in international business, he traveled abroad to Argentina. It was there, in his mid-20s, he said, that he finally came to terms with his sexuality.
Years later, he joined the advisory board for the university's College of Arts and Sciences. When he visited the campus in 2016, he spotted the Pride Center under a rainbow flag that read "You Belong Here." Goldman said seeing an LGBTQ center on campus made him proud.
"It made me very excited for the students there now who are figuring out who they are," he said. "Now they have a very obvious place with a name on the door they can go to if they are wondering, or if they just want some scholarship, or they just want to go to a place where they feel like they belong. It made me so excited to see that."
After hearing the center would lose funding in 2016, Goldman and his husband, Brian Pendleton, a businessman and LGBTQ advocate, decided to hold a fundraiser. They held it at their annual Super Bowl party in Los Angeles last January, and Goldman said they raised $9,000 in just that one night.
"We handed it over to the university unsolicited, and that's kind of what got the ball rolling with funding the center with private funds," he said.
U. of Tennessee Chancellor Beverly Davenport then asked Goldman to lead an initiative to establish an endowment for the center. With the help of his husband, Goldman organized a fundraiser in Nashville earlier this month at the home of another openly gay University of Tennessee alumni, Gary Bynum, that raised $300,000. Goldman said he is now starting to plan the next fundraiser, which will likely be held in Atlanta or Washington D.C. He also set up a campaign to raise donations online.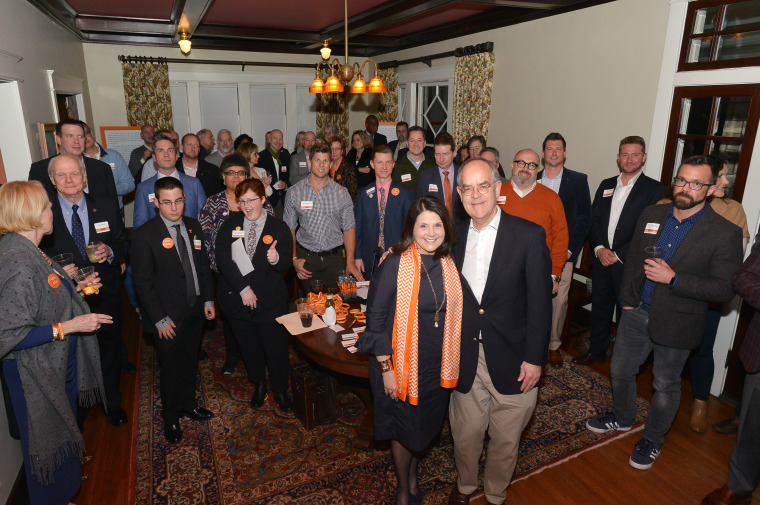 Goldman said he is confident the campaign will reach its $3 million goal for an endowment. "If we can [raise $300,000] in one single night, I feel very confident that we are going to get there."
Goldman said his single hope is that the Pride Center will have a permanent place on Rocky Top, a popular nickname for Knoxville and the University of Tennessee.
"It belongs there just like any other student group does," Goldman said. "I just want it to be there forever, as long as it's needed."