On the evening before their wedding in western Pennsylvania, Stephen Heasley and Andrew Borg sat down together to open up a package they had received from Vistaprint that morning. The package was supposed to contain 100 wedding programs they ordered for their big day. The box's contents, however, were not what the couple had imagined.
"Rather than send Plaintiffs the custom wedding programs they had purchased, Vistaprint instead sent Plaintiffs literature with hateful, discriminatory and anti-gay messages equating their relationship to Satan's temptation," a federal lawsuit against the printing company states.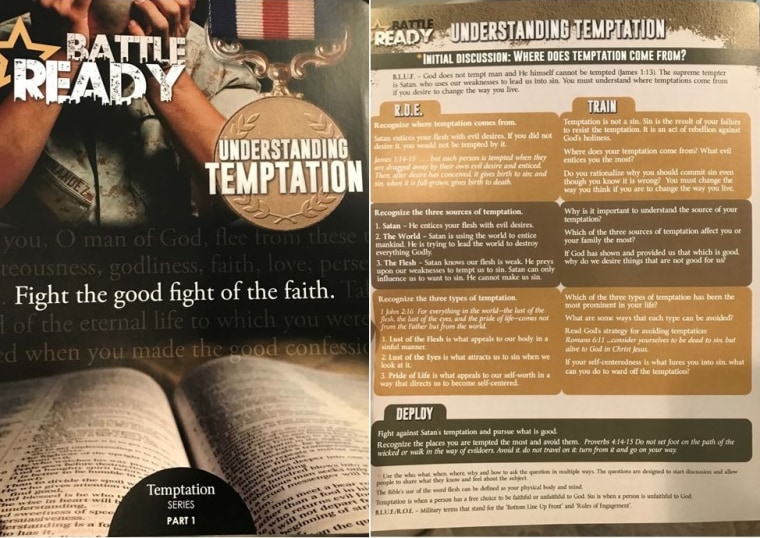 The suit, which was filed Tuesday in Massachusetts, where Vistaprint has a regional headquarters, seeks unspecified damages and accuses the company of discriminating against the couple because they're gay and breaching a contract for not delivering the programs they ordered.
"Our goal is to hold Vistaprint accountable for the harm they have caused, to give a voice to others who may have been similarly victimized, to help prevent this from happening to someone else and to send a message that there will be consequences for acts of hate perpetrated against others," the couple, who got married in Pennsylvania in September, said in a statement.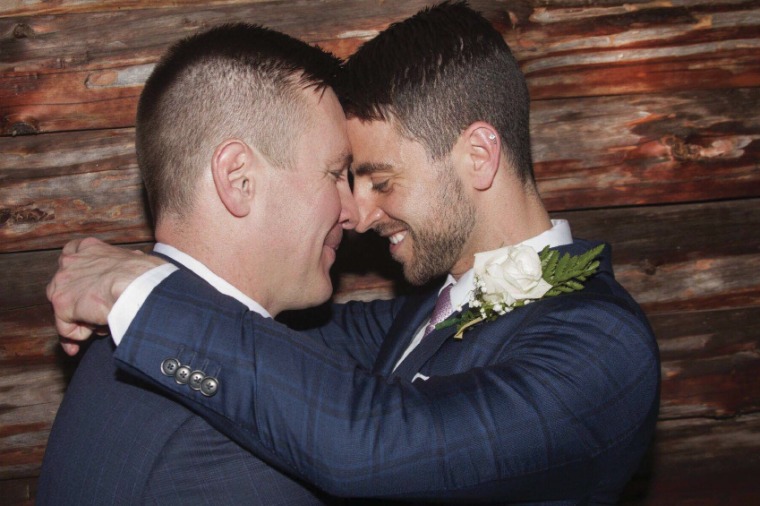 Trynka Shineman, the CEO of Vistaprint, and Robert Keane, the company's founder, issued a joint statement Wednesday saying they "share in this couple's outrage" and "have begun a complete investigation" into the matter.
"Vistaprint in no way condones – and does not tolerate – discrimination against any of our customers based on their race, religion, gender or sexual orientation. We have encouraged members of the LGBTQ community to use our services to help celebrate their life events for many years, and have published thousands of wedding invitations, programs and other content for same sex couples," the statement reads, in part.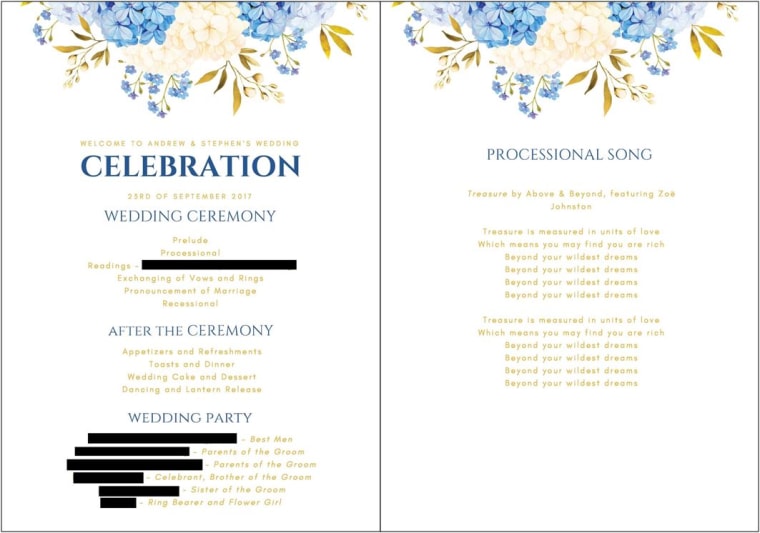 An image of the pamphlet the couple allegedly received was included in the lawsuit and includes phrases such as "Satan entices your flesh with evil desires" and "Fight against Satan's temptation and pursue what is good." The suit states the pamphlets were "plainly sent to threaten and attack Mr. Heasley and Mr. Borg because they are gay."
Michael Willemin, an attorney for the couple and a partner at the firm Wigdor LLP, said his clients, who currently live in Australia, hope their lawsuit helps increase awareness surrounding the issues facing LGBTQ people.
"This case presents a particularly egregious example of a company refusing to provide equal services to members of the LBGTQ community," Willemin told NBC News. "This took a great deal of joy out of what should have been the greatest day of our clients' lives. They want to make sure that this story is told and that people know what happened to them."