In a musical genre once plagued by homophobic lyrics and misogynistic dance tunes, unapologetically gay hip-hop artist Cakes Da Killa dares to challenge the status quo.
Initially starting rap as a way of mocking the heteronormative boys he attended school with, Cakes, born Rashard Bradshaw, found success by developing an online fan base and putting on popular live performances. The acceptance of his bold lyrics -- which often encompass themes of glamour, luxury and lust -- led to the release of a series of mix tapes and extended plays. Then in October 2016, the New Jersey native released his first album.
"I named my album 'Hedonism,' because I was in a very hedonistic place in my life. I had just gotten out of a relationship, and I was on the market," the rapper told NBC Out at his recent concert at New York City's Bowery Ballroom.
While "Hedonism" received positive attention and reviews from many leading hip-hop news outlets, Cakes has not been without his critics. For example, Ebro Darden, a radio personality on iconic hip-hop station HOT 97, has questioned Cakes' place in the world of rap music. In a 2014 interview, Darden lauded the musician's cadence and striking sound but questioned the rapper's sexuality and speculated his lyrics are not relatable for the majority of hip-hop fans. Despite the experience, the young performer considers his appearance on the popular radio station a defining moment in his career.
"The interview was iconic. I wasn't annoyed by the interview. A lot of those interactions are not annoying to me because I have those conversations with my uncles," he said. "A lot of people are not necessarily homophobic, they're just not aware of the lifestyle, so then you just have to educate them. There are a lot of times when I am forced to learn a new thing. People should stop being so tense."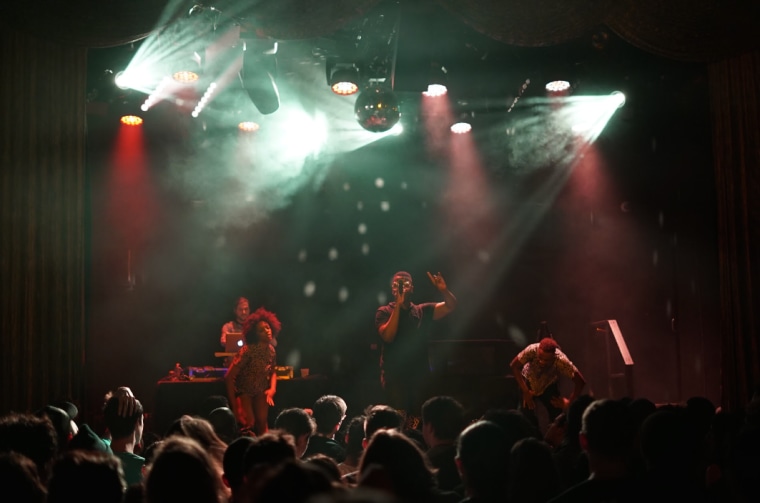 Coining himself a "gold star gay" -- typically a term used to describe someone who has never had sex with opposite sex -- Cakes said he came out of the closet in the third grade, and this revelation at such a young and vulnerable age helped make him the unapologetically queer performer he is today.
"For the most part, I have always been unapologetically myself, and that comes from me having a strong foundation. I have a mom who did not want to throw me out of the house because I was gay. If you have that type of foundation who cares about what people say," Cakes said, adding that his mother currently fully accepts him and is proud of his success.
Growing up, Cakes said he idolized entertainers who were glamorous and ostentatious, and he listed Missy Elliot, Ludacris, Diana Ross and Cher among his inspirations. Currently, he said he dreams of collaborating with performers including Nicki Minaj, Jadakiss, Sza and Rihanna.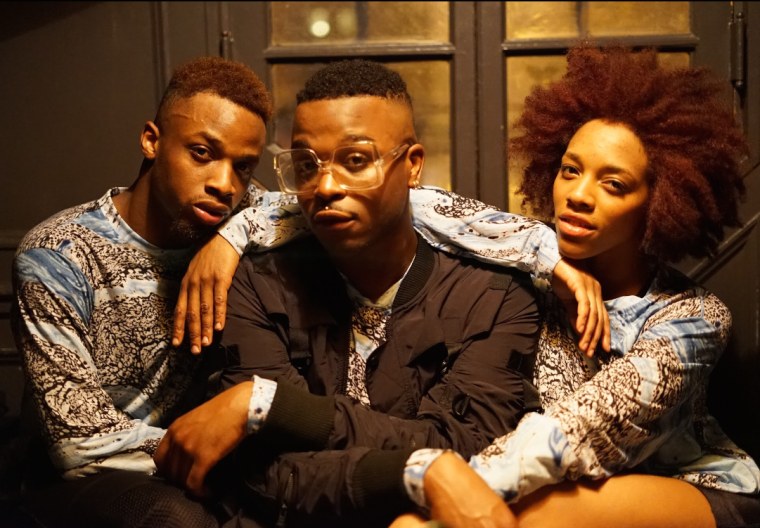 Cakes' charismatic personality -- and his refusal to compromise himself -- has helped him cultivate a passionate LGBTQ fan base.
"I don't make music trying to gain acceptance from straight people. The gay dollar makes a lot of pop stars," he said, stressing the importance of those in the community supporting each other.
While he does have a big LGBTQ fanbase, Cakes does believe there's a subset of the population that rejects his music due to internalized homophobia.
"There is a lot of self-hate in the gay community," he speculated. "So when gays see other boys wearing heels or wigs, sometimes they give that person the side eye, because some people are not comfortable with themselves."
Cakes recently wrapped up a tour with Mykki Blanco, a queer rapper who is also considered a pioneer in the hip-hop space, and both artists were exposed to fans who live in parts of the U.S. where sexual minorities are not embraced.
"Going to a lot of these states in the Midwest and the South, it's not that fabulous to be a queer girl," he told NBC Out. "I hear a lot of sad stories, so I want to provide an escapism for people from their situations."
Currently working on his second album, Cakes said he wants to explore recording pop music to show his fans he has the ability to perform different genres of music. The entertainer ultimately wants to be remembered as a strong lyricist, a performer who refused to compromise his style and an artist who kicked the door open for other LGBTQ performers.